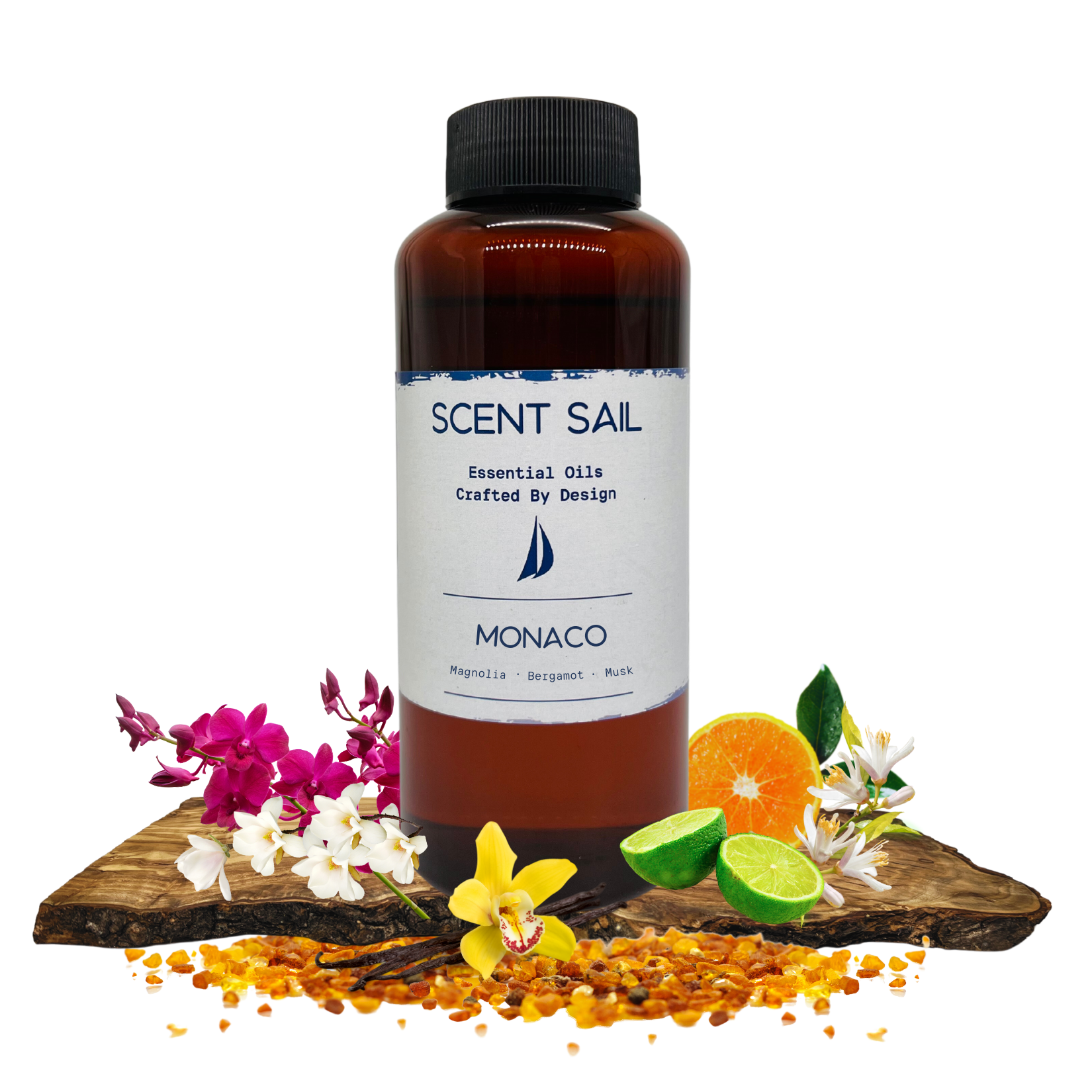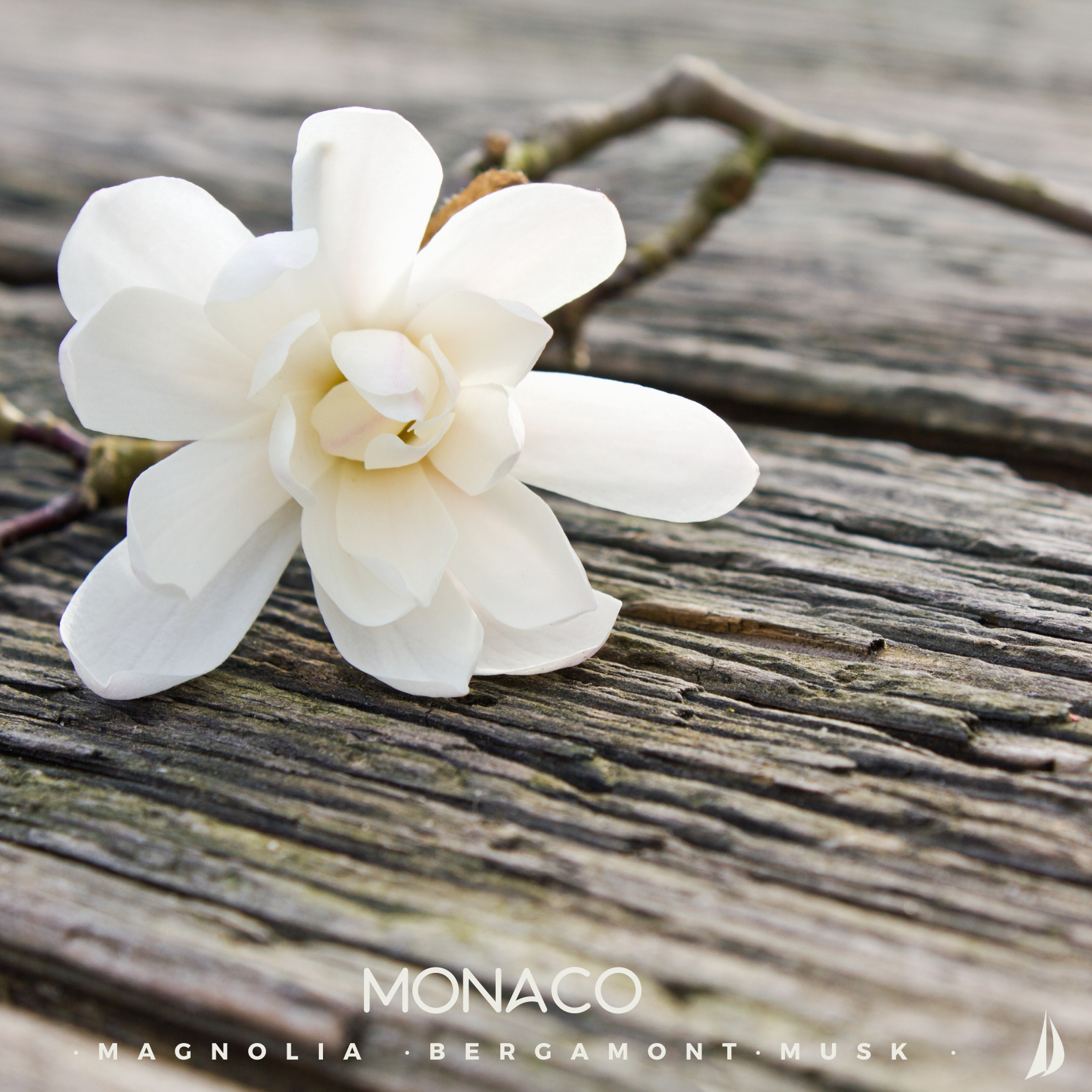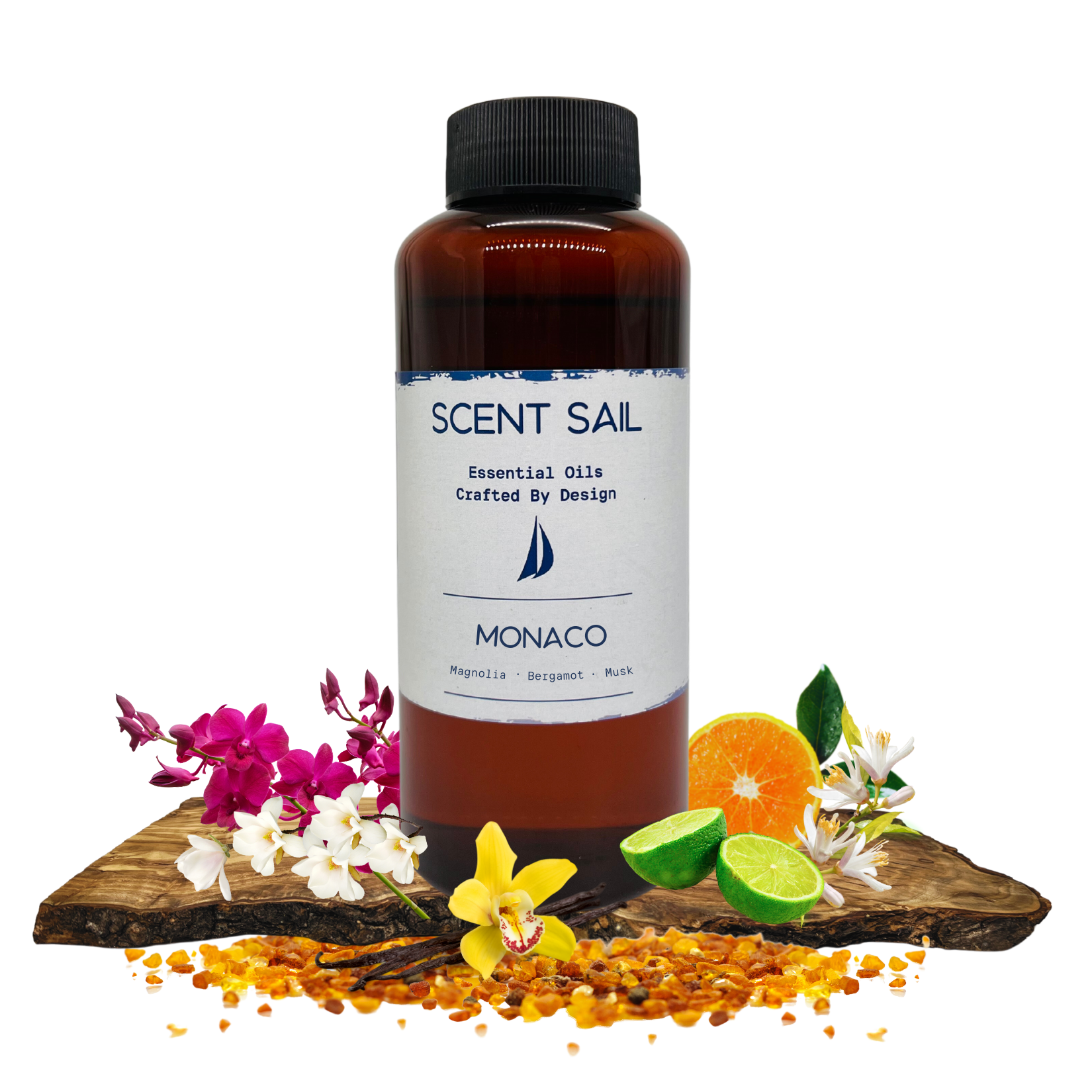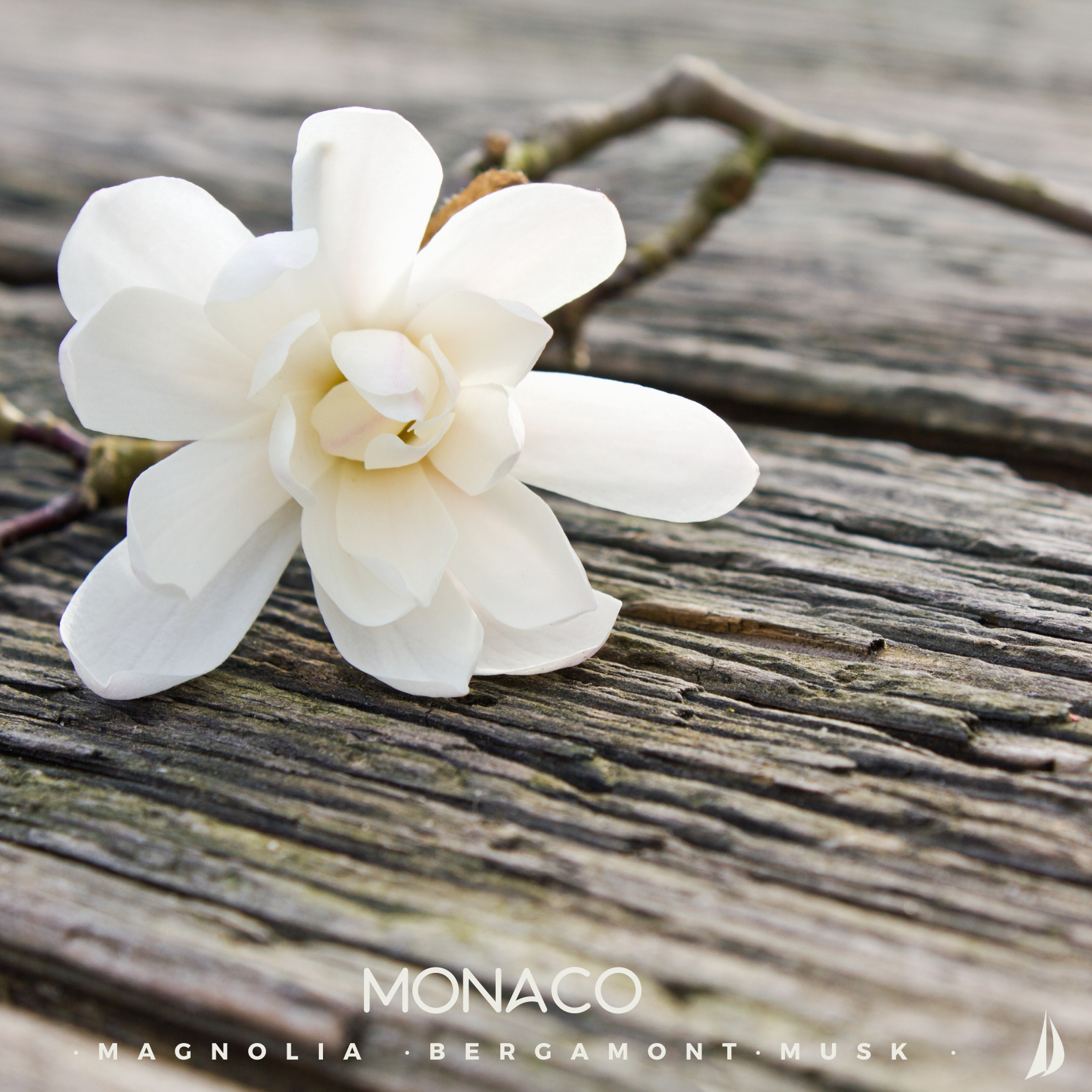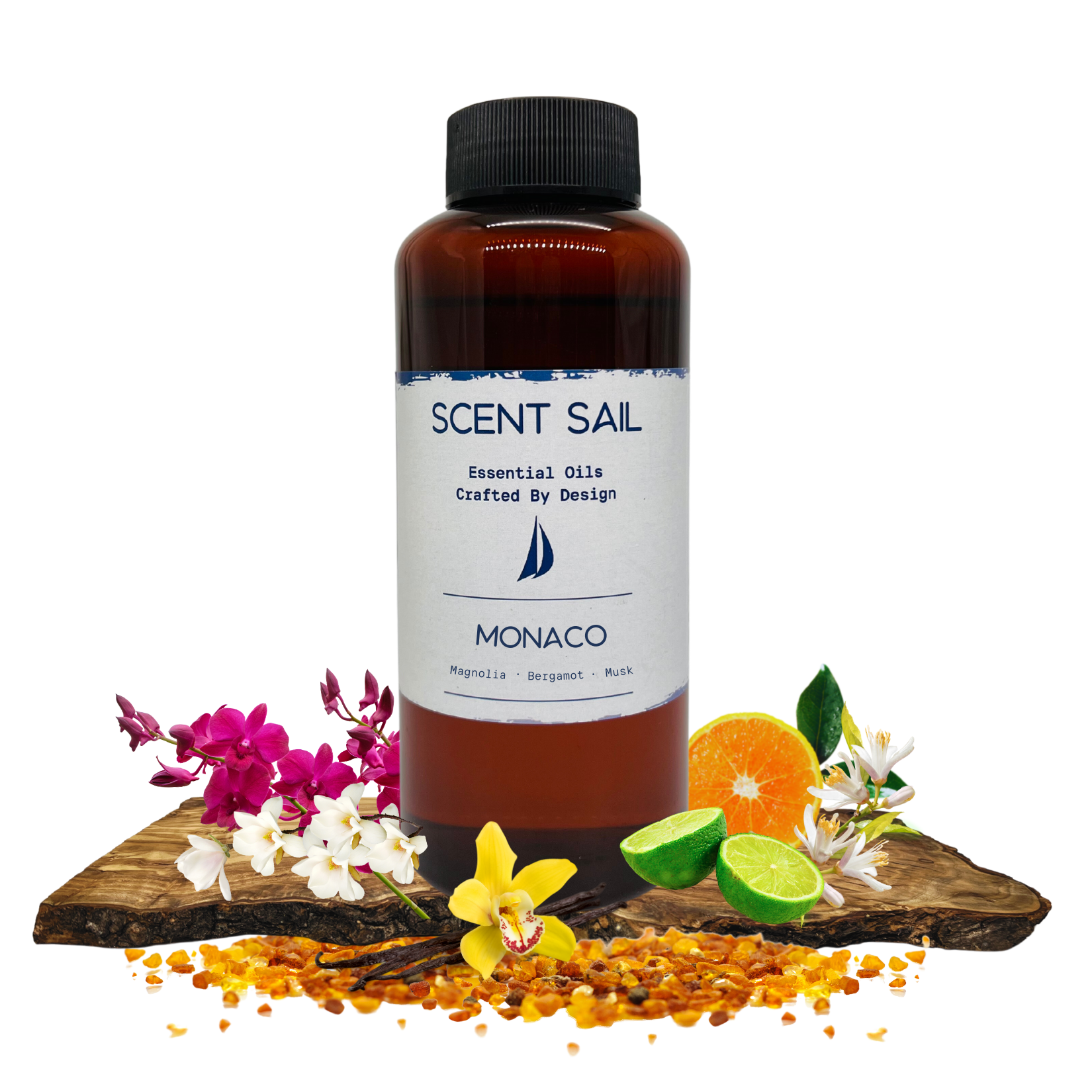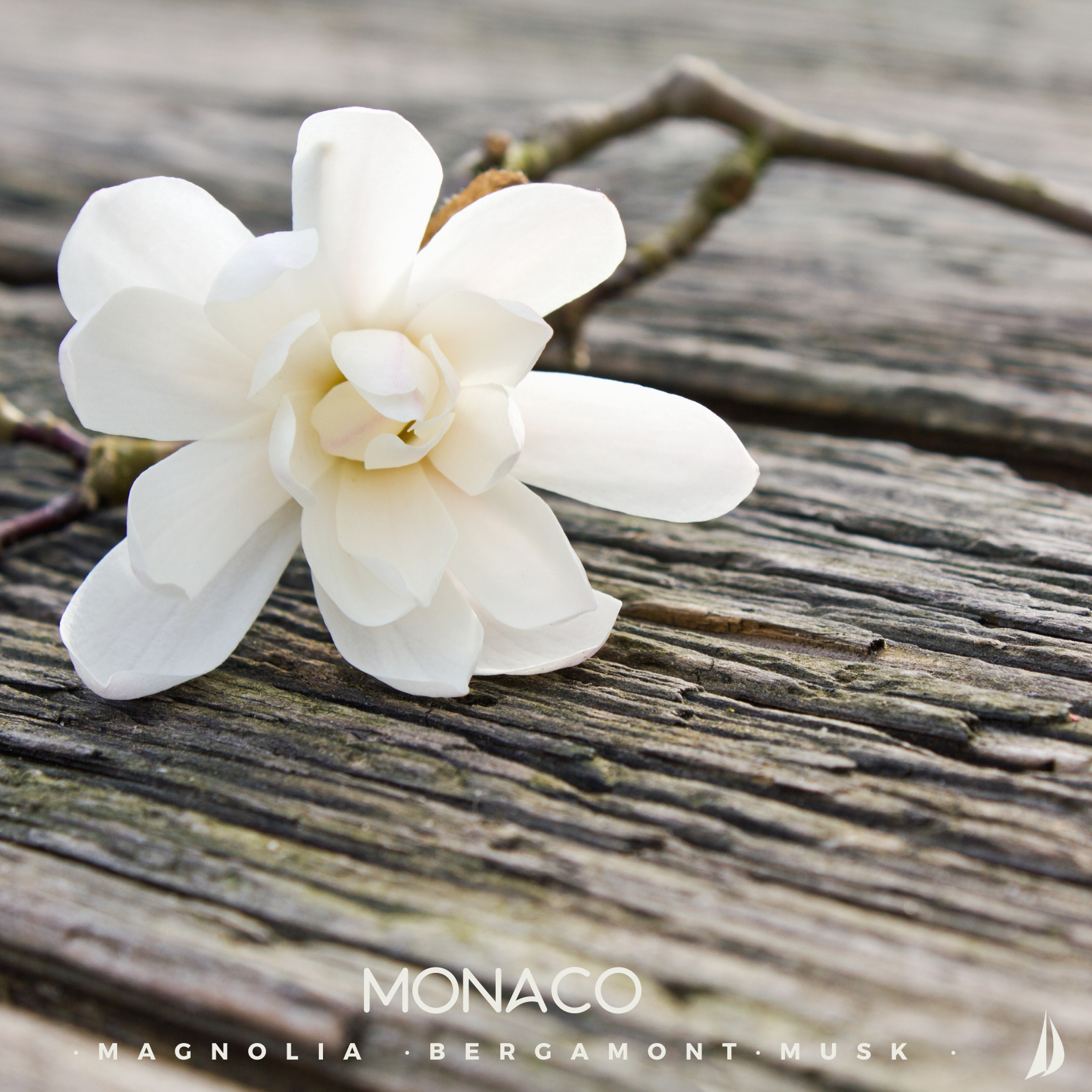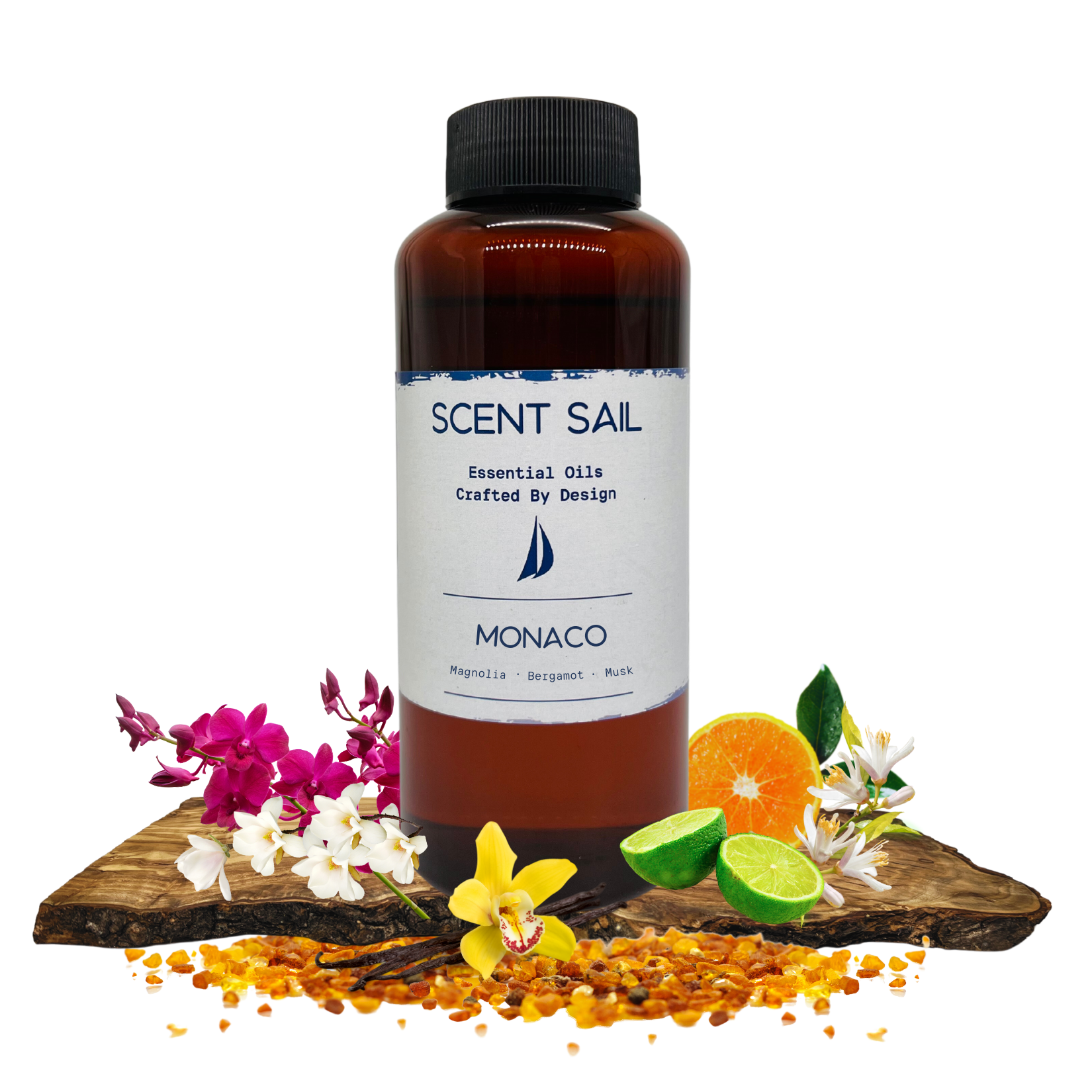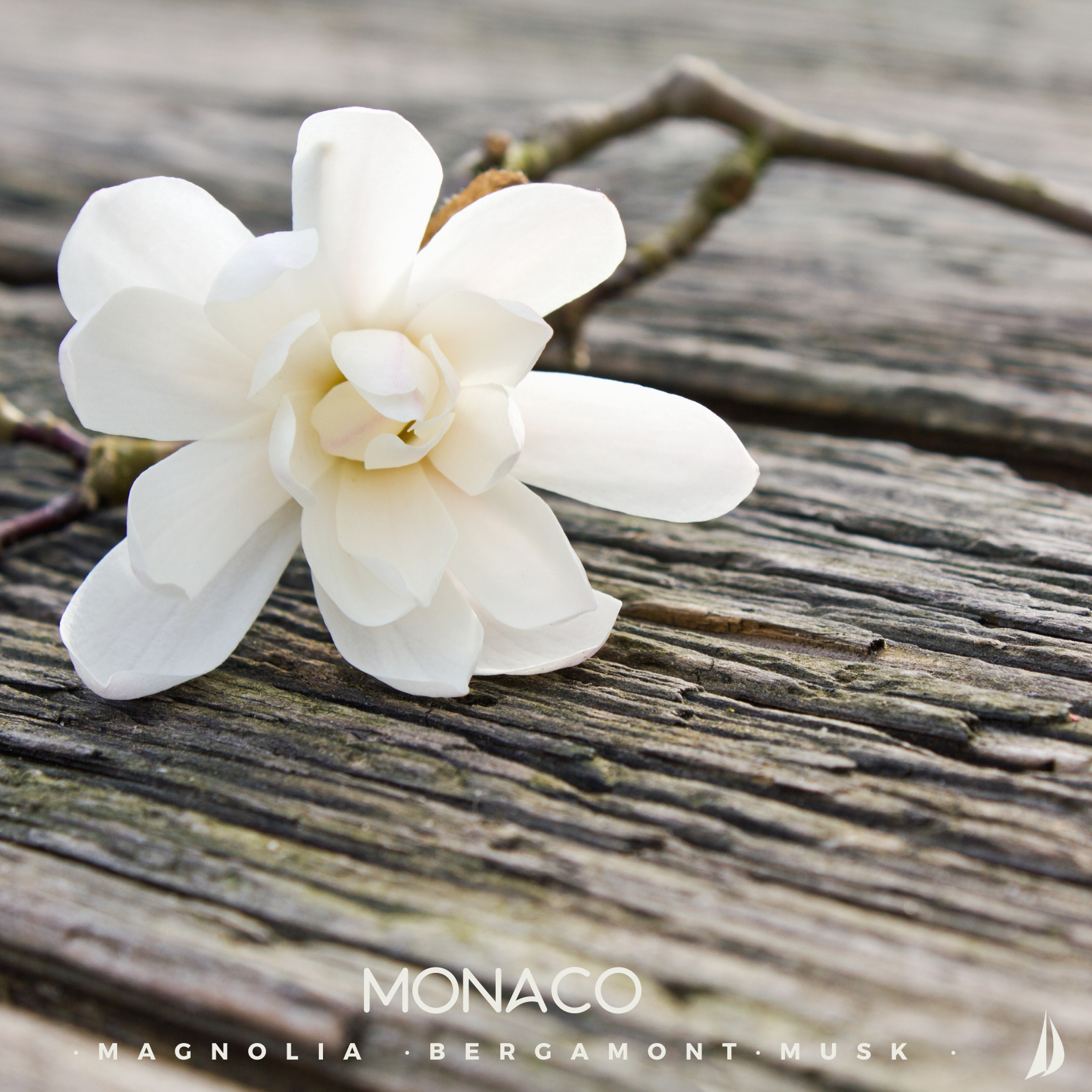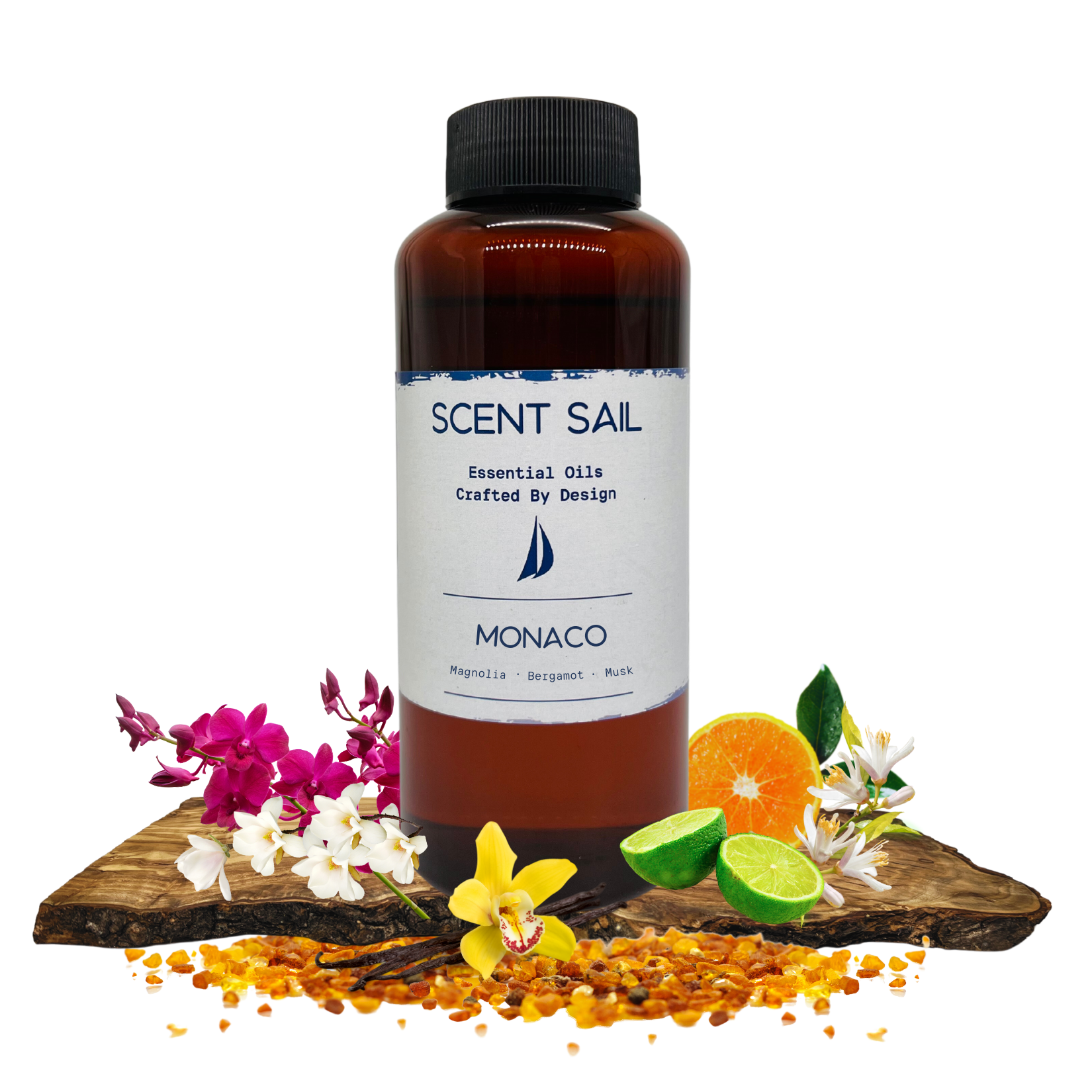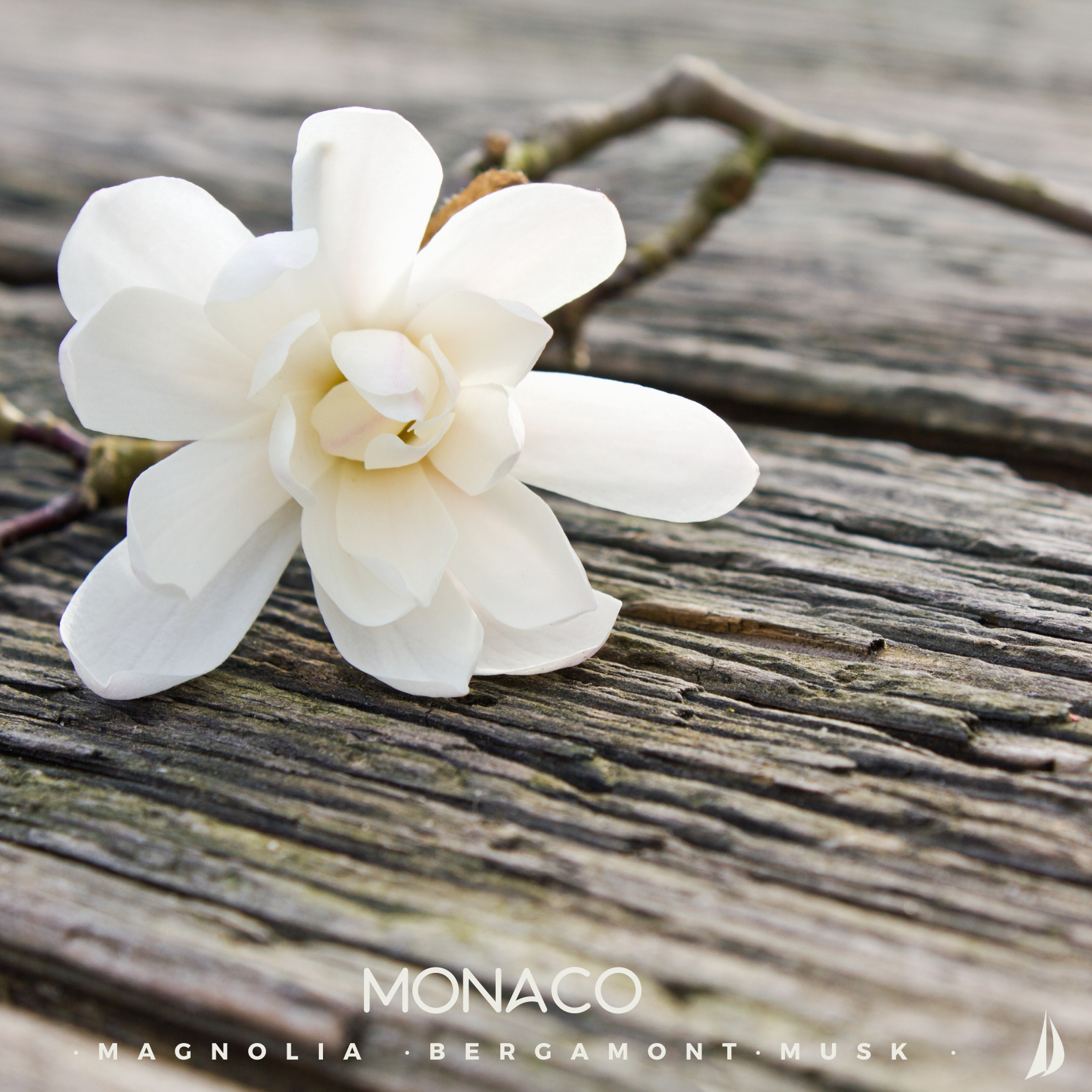 MONACO
Inspired by: J'adore
Top Note: Magnolia, Melon, Peach, Pear, Bergamot, Orange
Medium Note: Tuberose, Plum, Violet, Orchid, Freesia, Jasmine, Lily of the valley, Rose
Base Note: Musk, Vanilla, Cedar, Blackberry
Monaco is a luxurious essential oil blend with fruity and floral scents. It creates a bright and uplifting experience with warm and comforting notes. A blend that has a sweet touch, that makes you feel like you're on a romantic vacation.
- Promotes relaxation and reduces stress levels
- Helps improve sleep quality and duration
- Provides a natural mood boost and enhances focus and concentration
- Creates a warm and inviting atmosphere in any space
Essential oils can be categorized based on their therapeutic and aromatic benefits:
Warm oils: Grounding and comforting properties. Can help to relieve stress and anxiety.

Examples include cedarwood, cinnamon, ginger, and black pepper.
Sweet oils: Sweet, fruity, and floral aromas. Can uplift the mood and promote feelings of joy and happiness.  Examples include vanilla, jasmine, ylang-ylang, and geranium.
Floral oils: Sweet, floral fragrances. Can promote relaxation and reduce stress and anxiety. Examples include rose, lavender, neroli, and chamomile.
Fresh oils: Invigorating and refreshing properties. Can energize the body and mind and promote mental clarity.  Examples include peppermint, eucalyptus, tea tree, and lemon.
Citrusy oils: Bright and uplifting aromas. Can boost the mood and promote feelings of happiness and positivity.  Examples include orange, grapefruit, bergamot, and lime.
Spice oils: Warm and spicy aromas. Can promote relaxation and reduce stress and anxiety. Examples include clove, nutmeg, cardamom, and coriander.
Woody oils: Grounding and soothing properties. Can promote relaxation, reduce stress and anxiety, and improve focus and concentration. Derived from trees.

Examples include sandalwood, frankincense, and cedarwood.
Herbaceous oils: Fresh, herbaceous, and uplifting aromas. Can promote mental clarity, relieve fatigue, and uplift the mood. Examples include basil, sage, and thyme. 
Minty oils: Refreshing and cooling properties. Can help relieve headaches and improve respiratory function. Examples include spearmint, peppermint, and wintergreen.