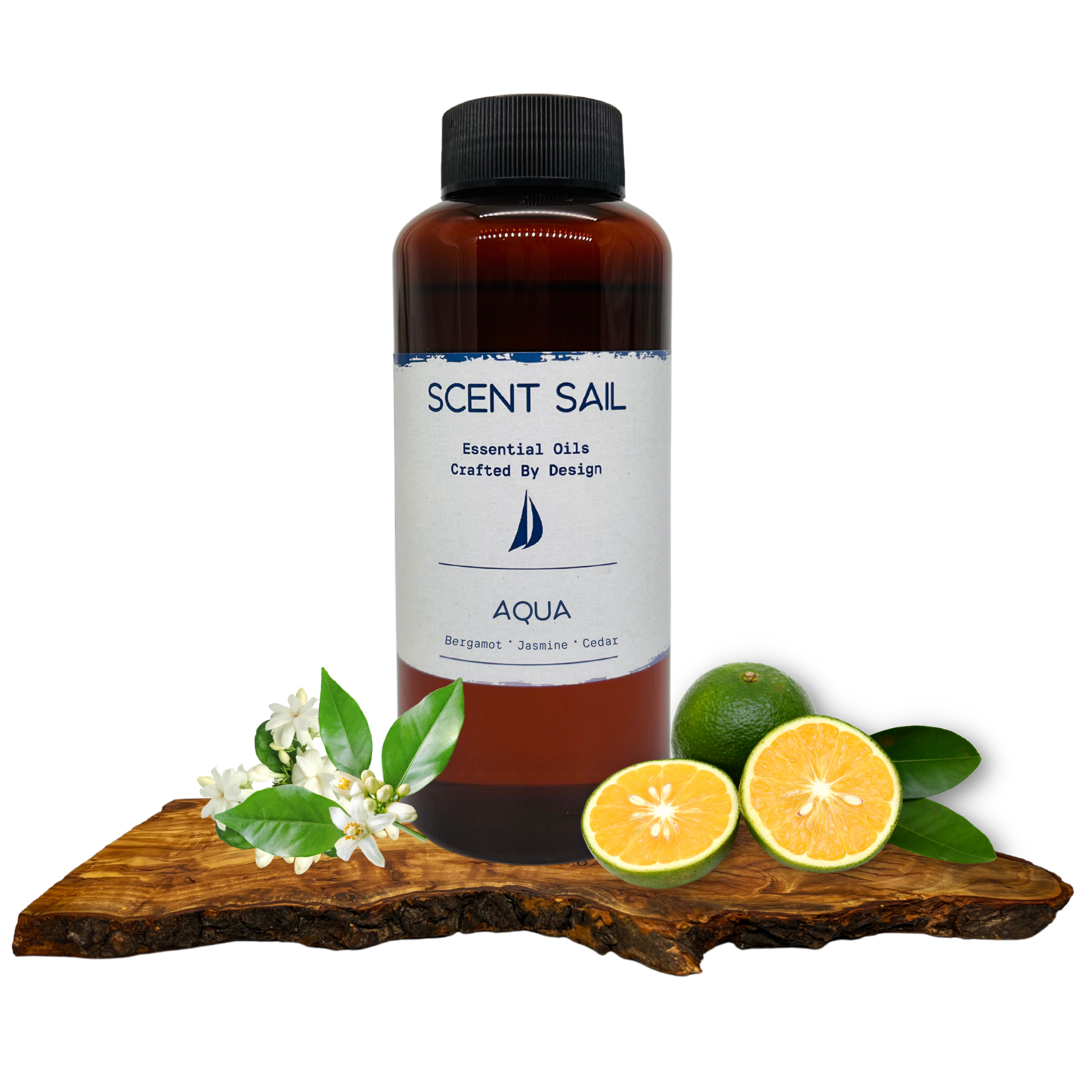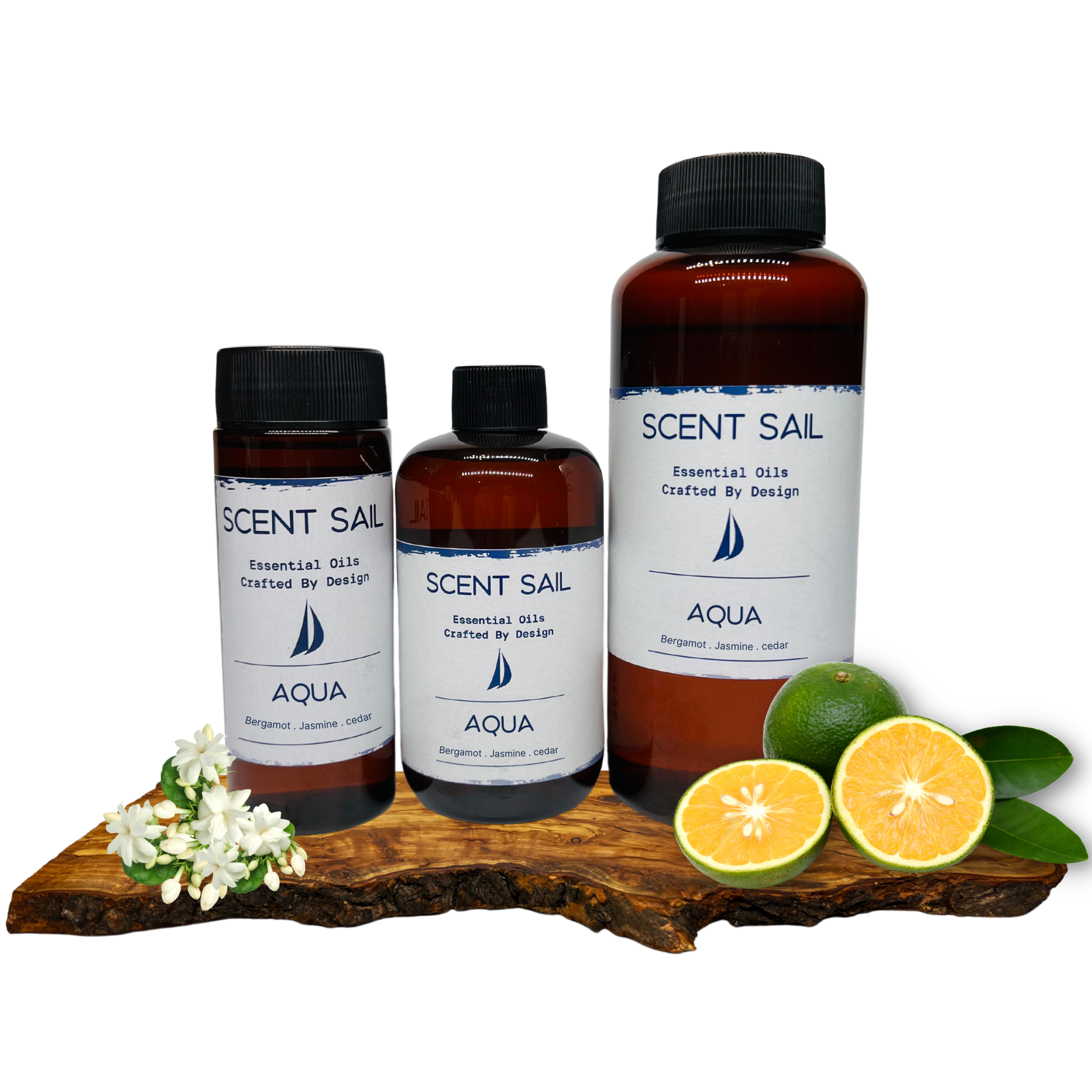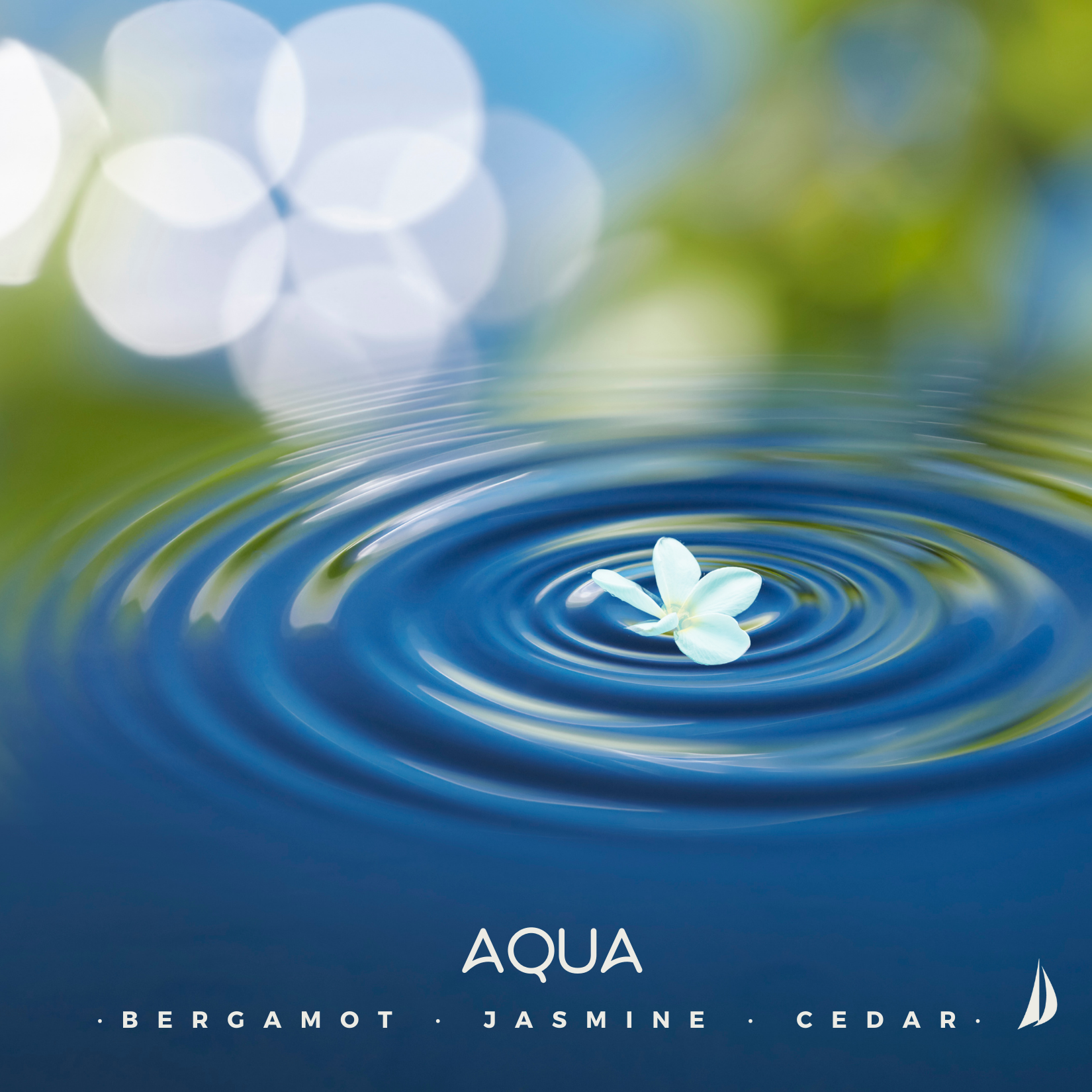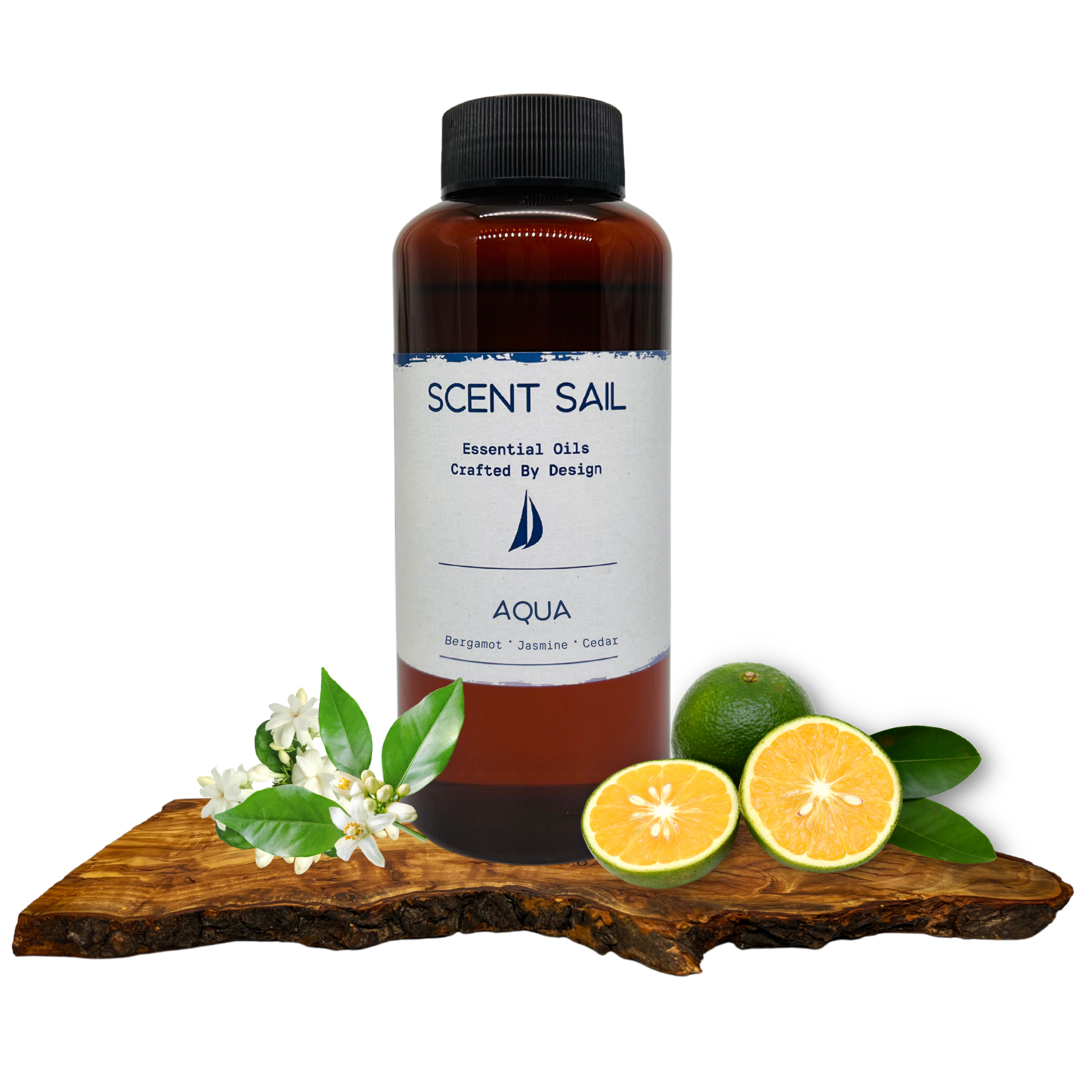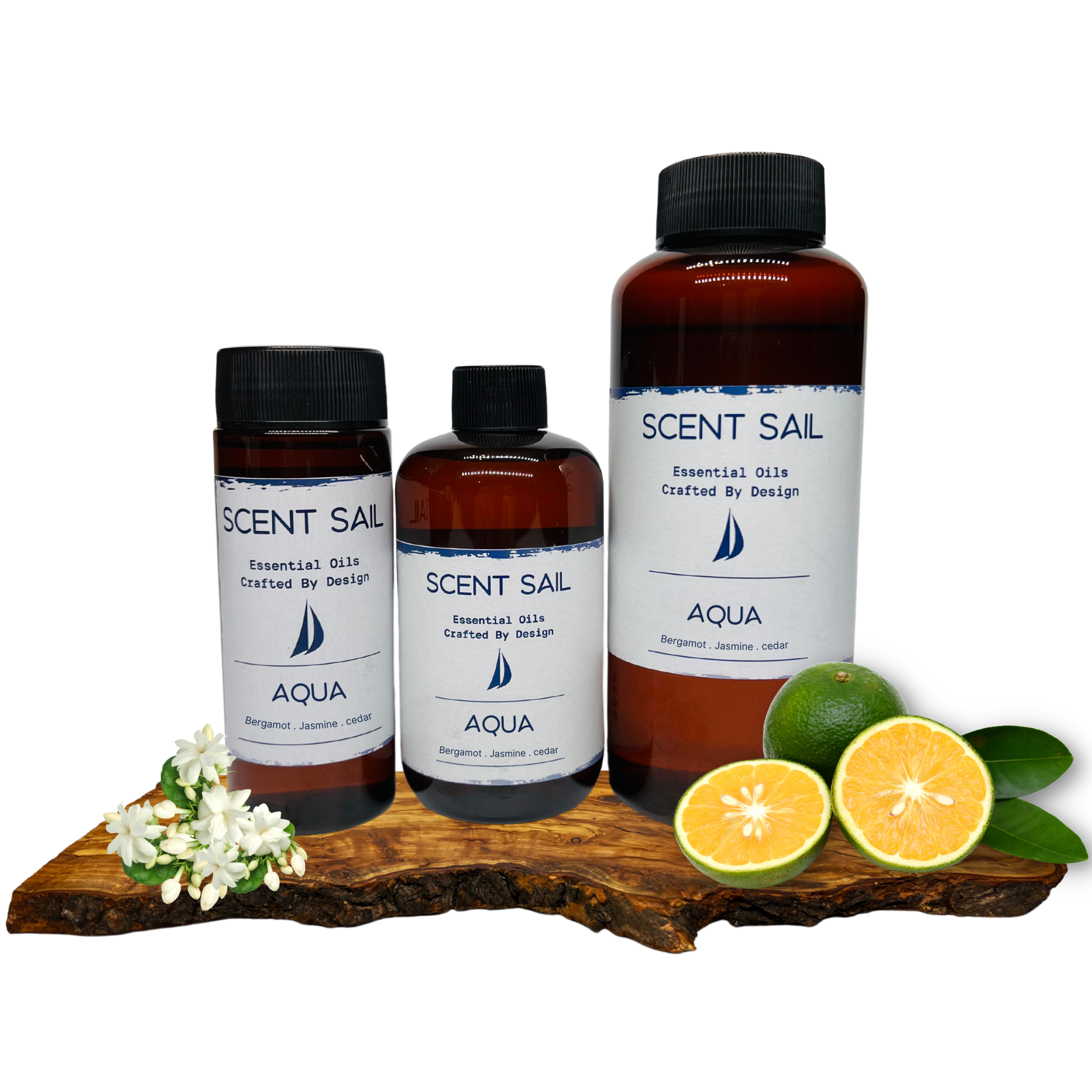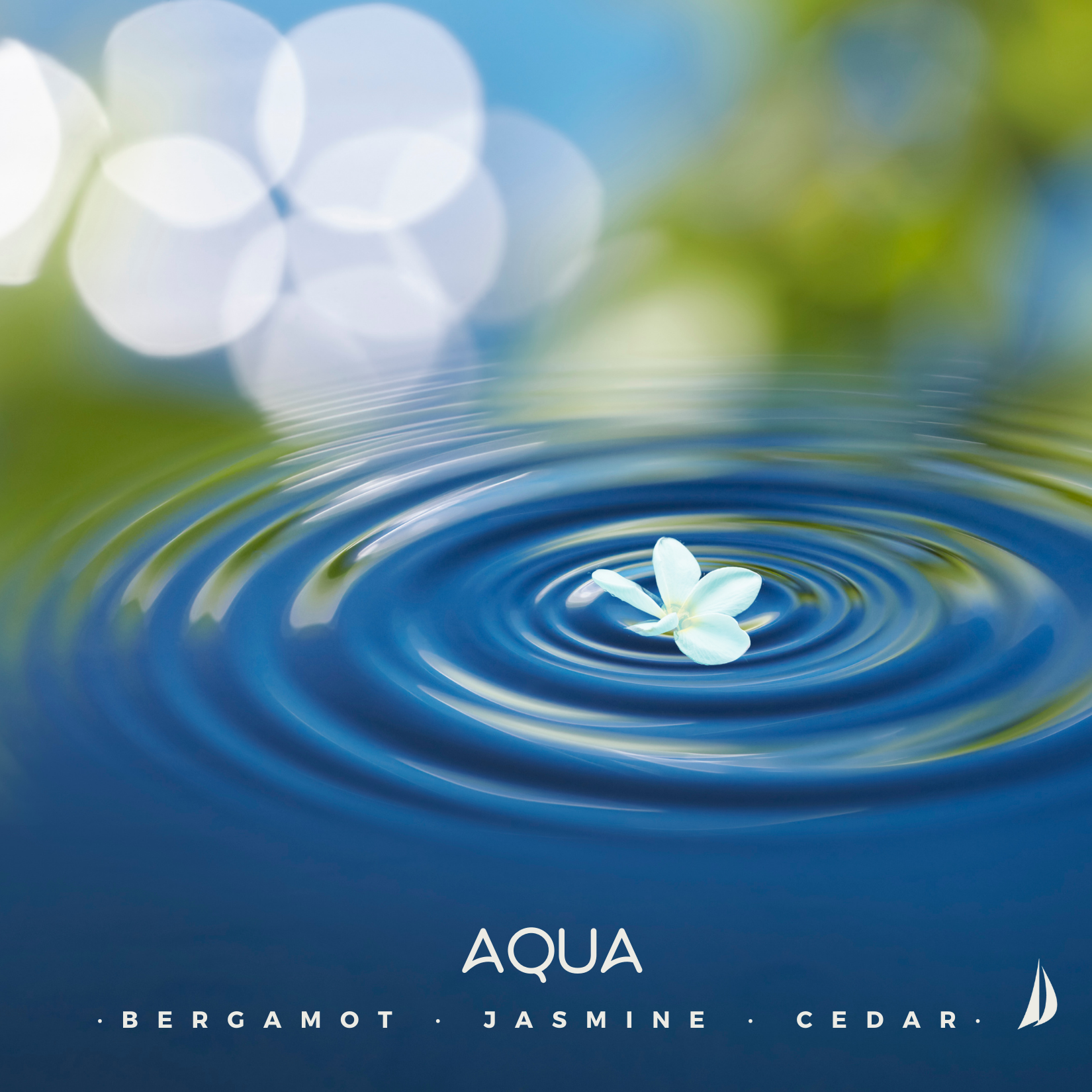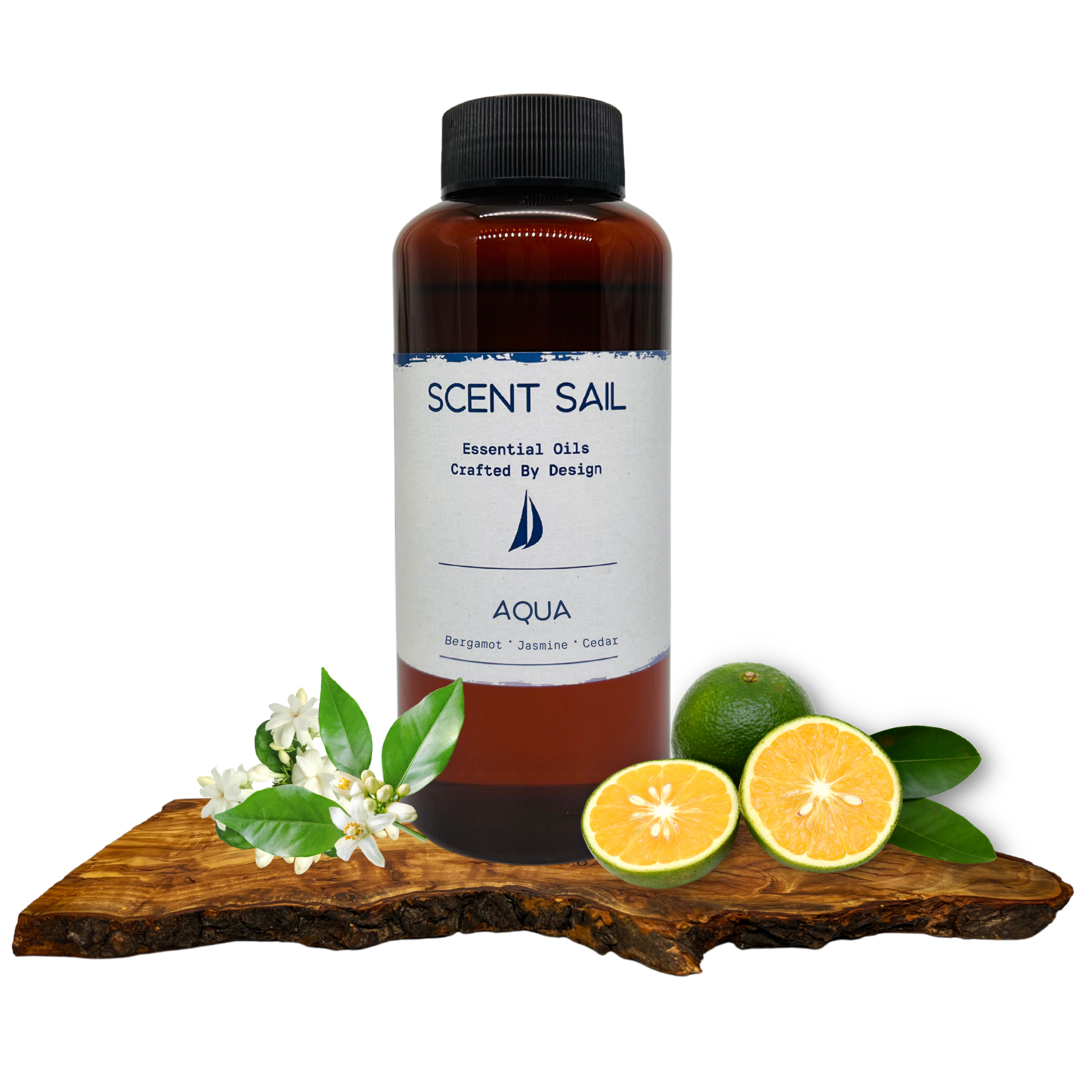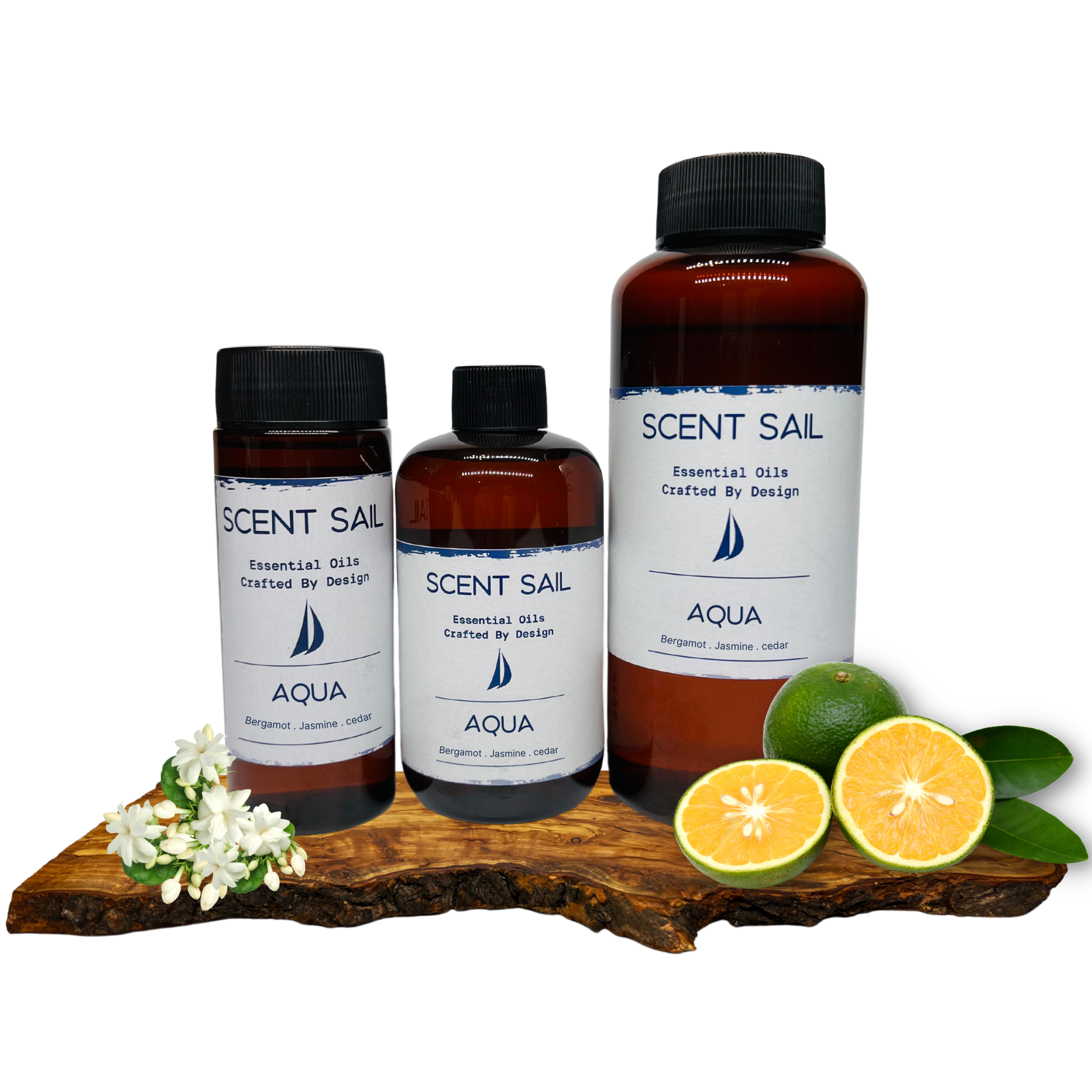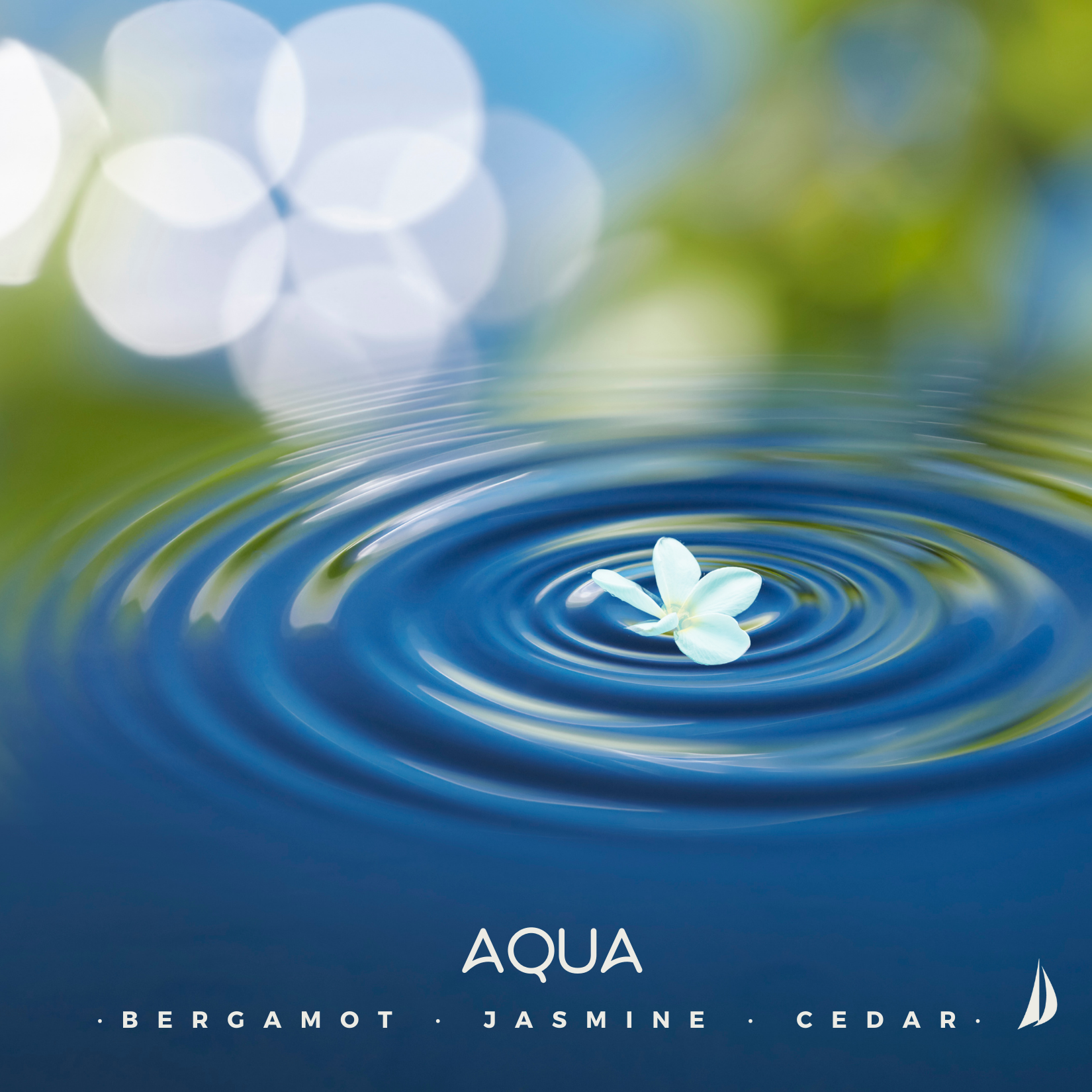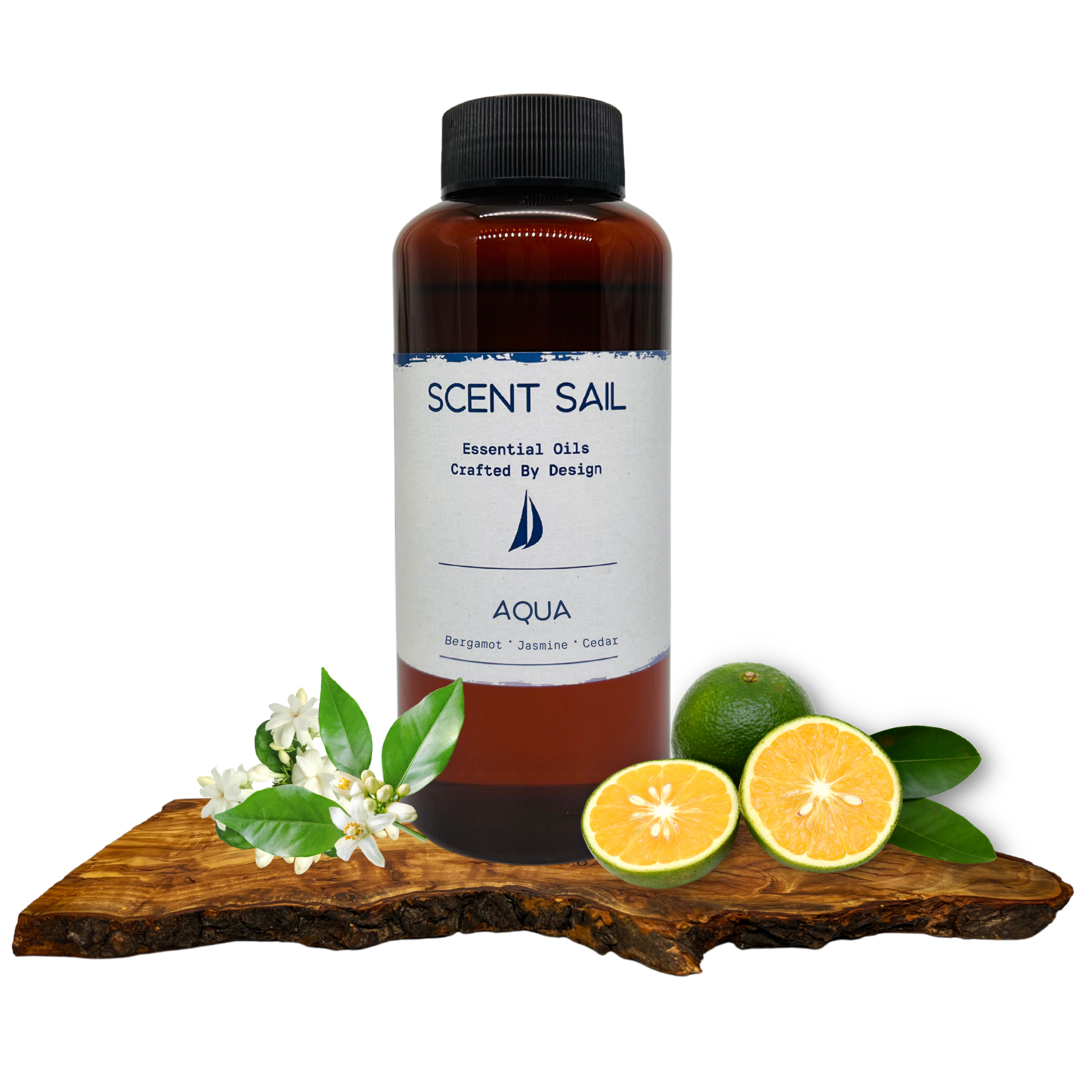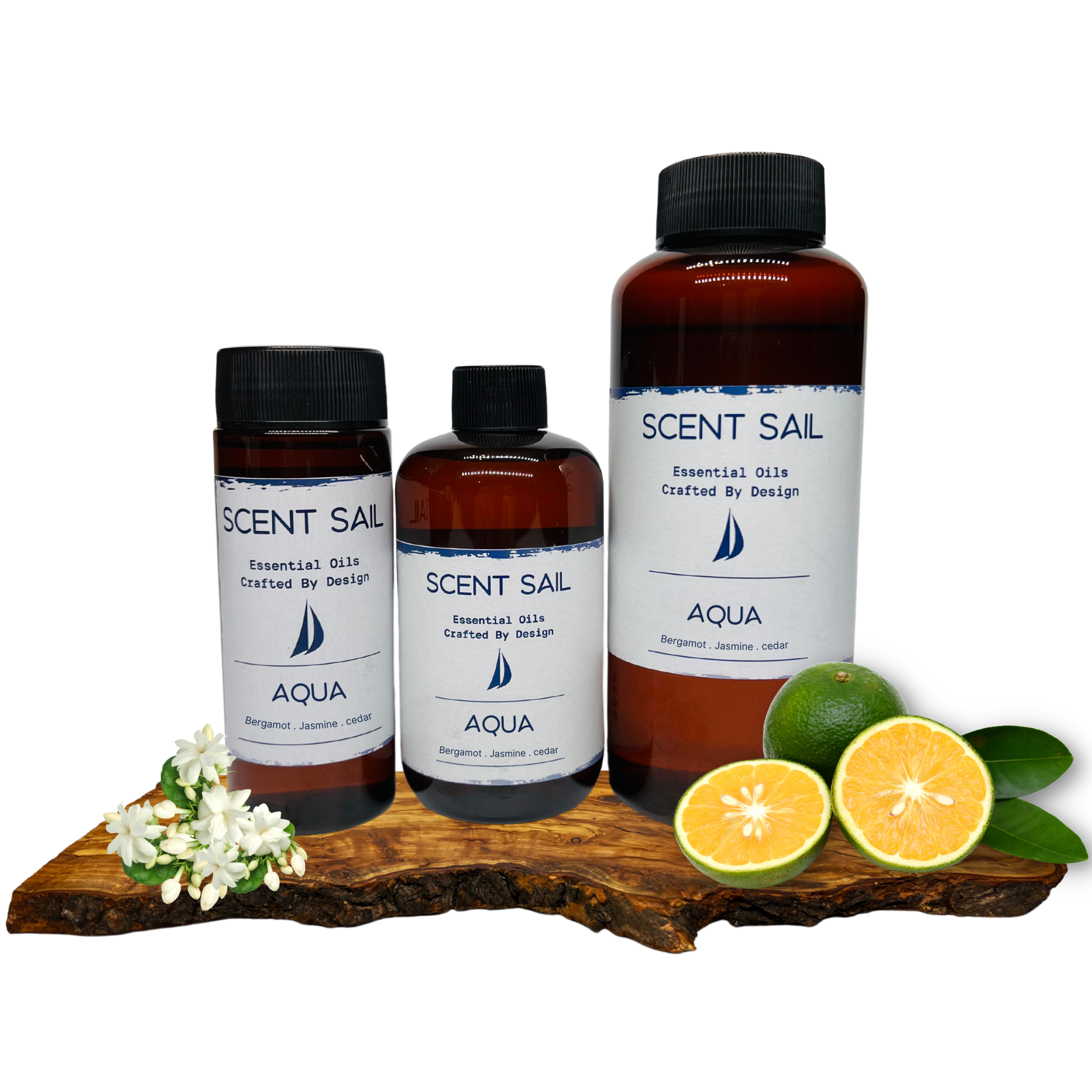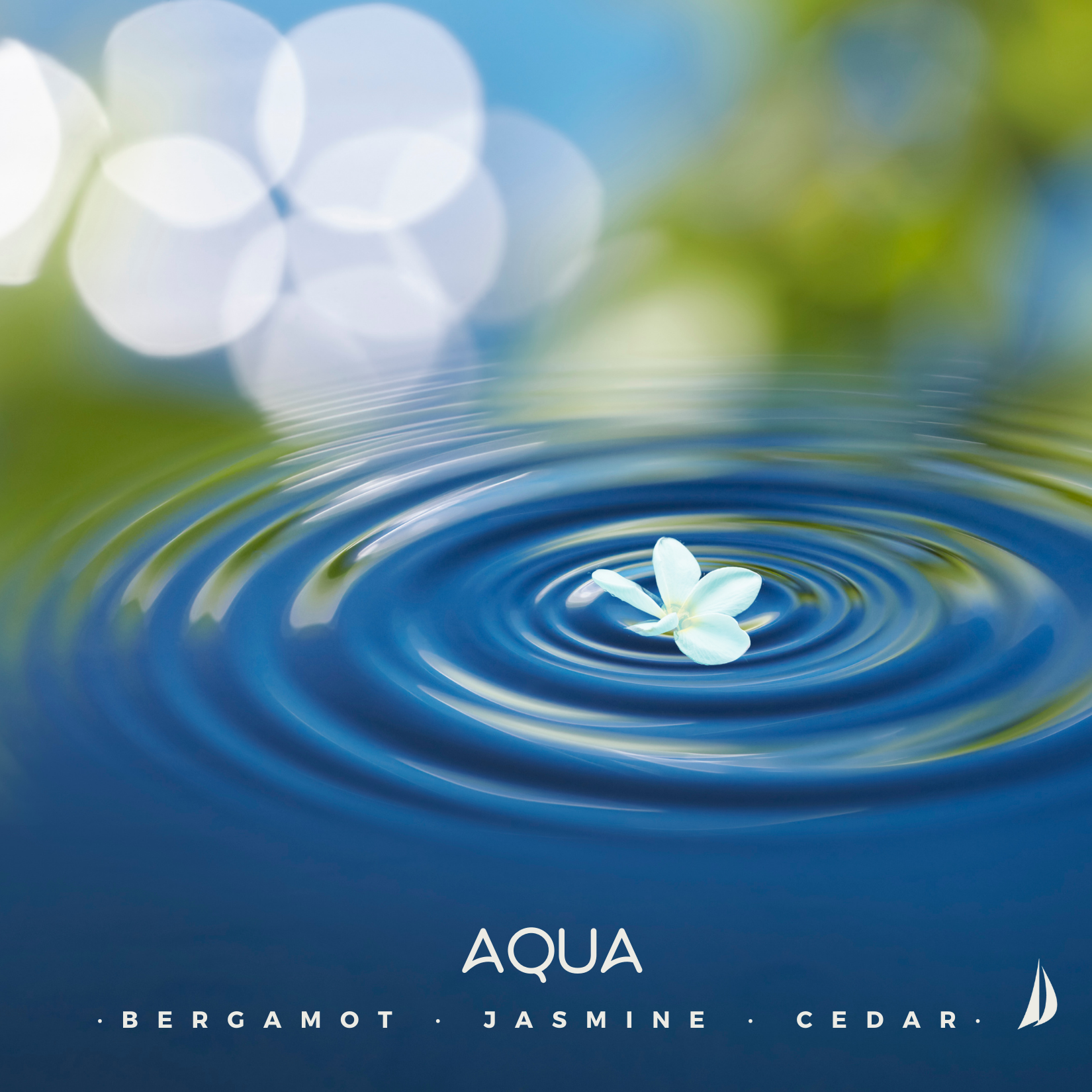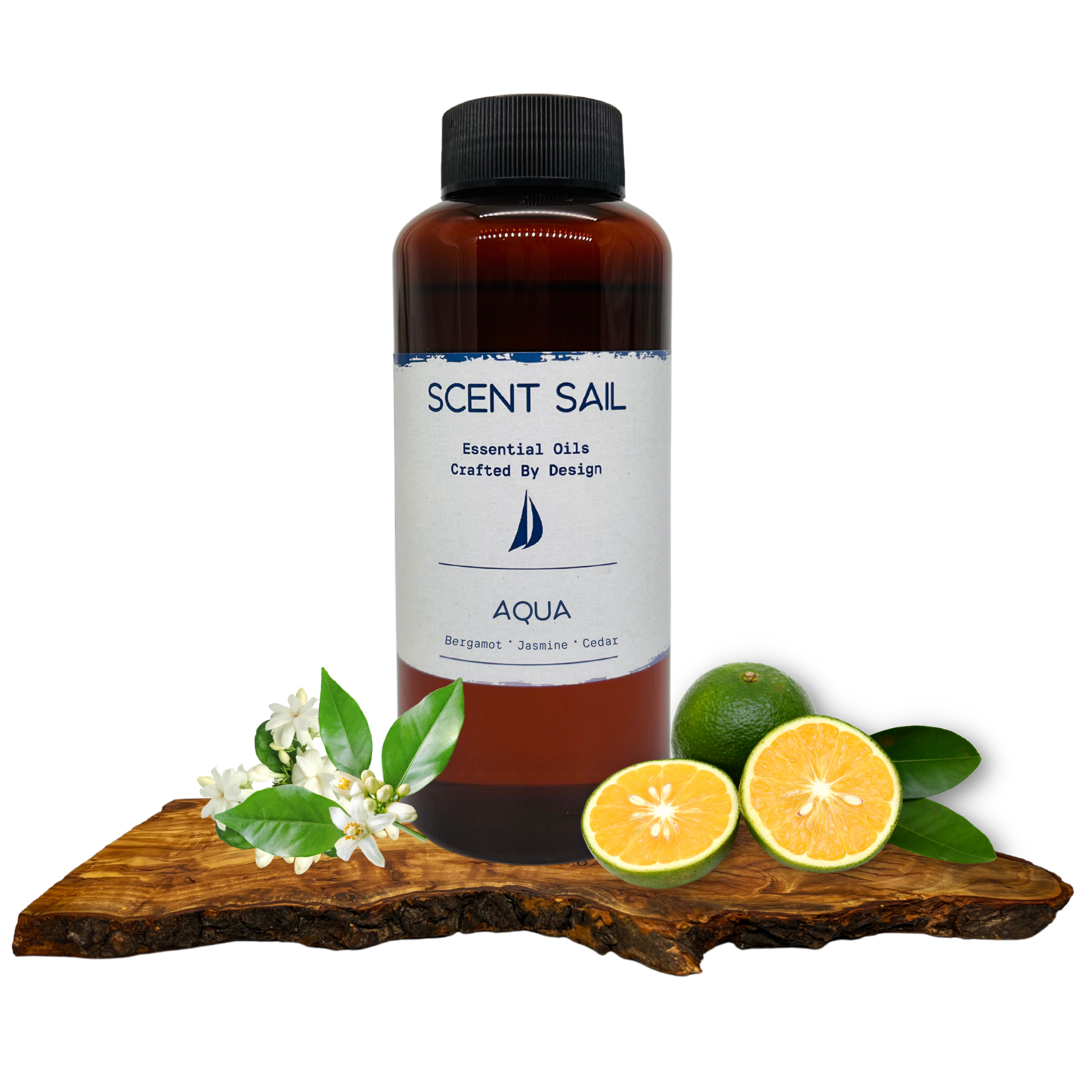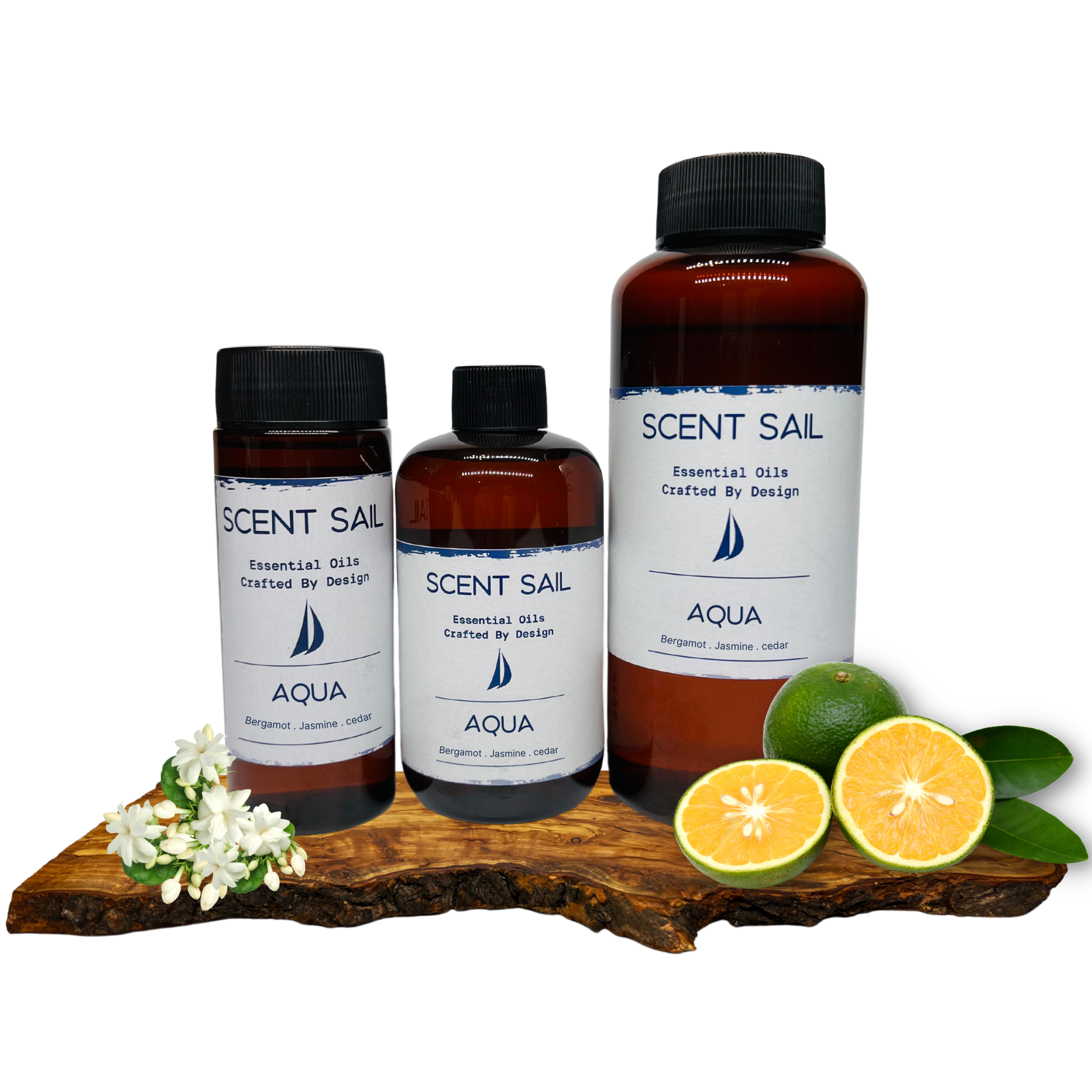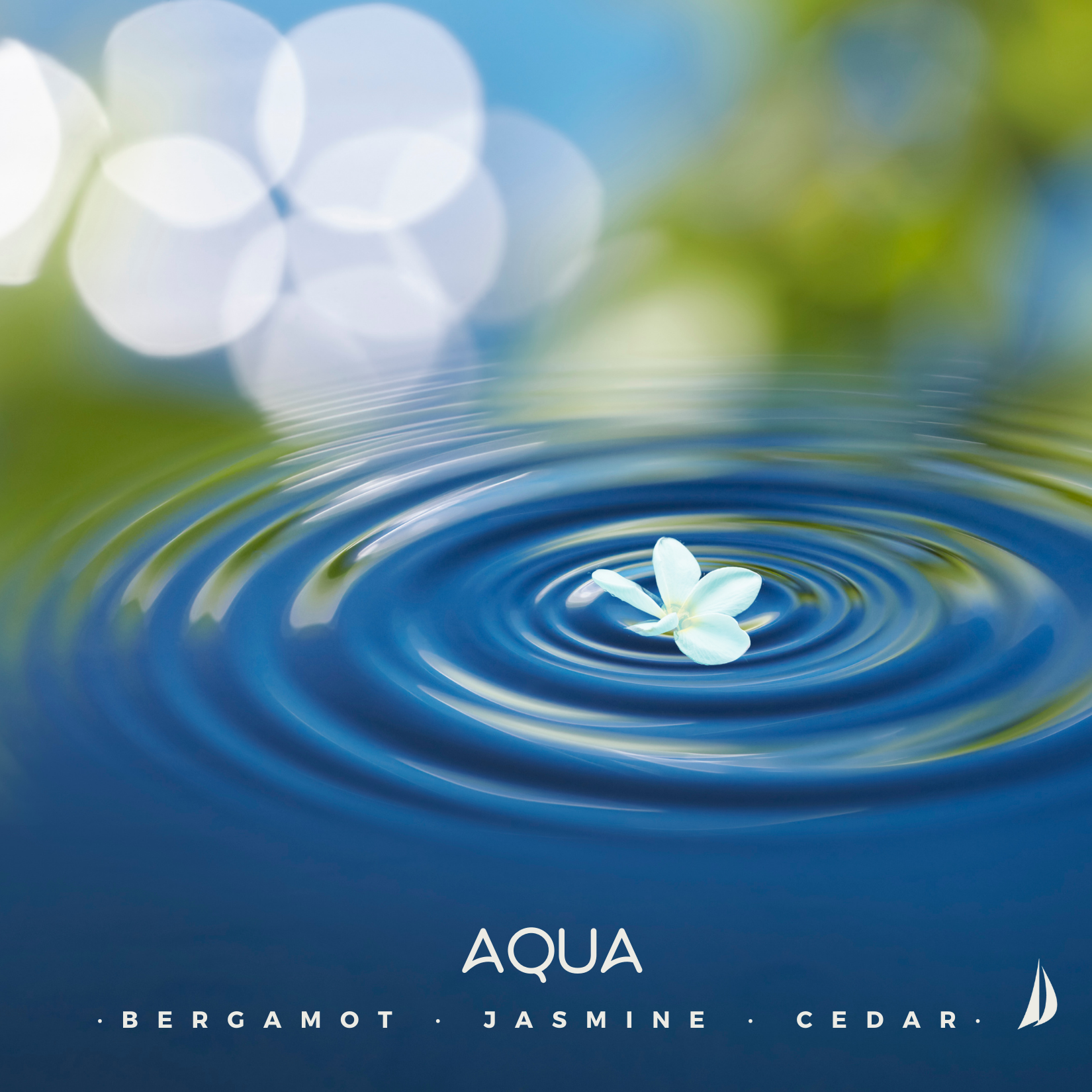 AQUA
Inspired by: Aqua
Top Note: Tobacco Leaf and Spicy
Medium Note: Vanilla, Cacao, Tonka Bean and Tobacco blossom
Base Note: Dried Fruits and Woody Notes
Aqua will transport you to a place of refreshing calm and relaxation.

Its fresh blend of Jasmine, lemon, and cedar invigorates your senses.

The light and the refreshing scent help uplift your mood and clear your mind of distractions.
Use Aqua to create a soothing and tranquil atmosphere at home or work, perfect for unwinding after a long day. The floral and citrus notes create a spa-like experience, giving you a touch of refreshing calm and balance.
- Promotes relaxation and reduces stress levels
- Helps improve sleep quality and duration
- Provides a natural mood boost and enhances focus and concentration
- Creates a warm and inviting atmosphere in any space
Essential oils can be categorized based on their therapeutic and aromatic benefits:
Warm oils: Grounding and comforting properties. Can help to relieve stress and anxiety.

Examples include cedarwood, cinnamon, ginger, and black pepper.
Sweet oils: Sweet, fruity, and floral aromas. Can uplift the mood and promote feelings of joy and happiness.  Examples include vanilla, jasmine, ylang-ylang, and geranium.
Floral oils: Sweet, floral fragrances. Can promote relaxation and reduce stress and anxiety. Examples include rose, lavender, neroli, and chamomile.
Fresh oils: Invigorating and refreshing properties. Can energize the body and mind and promote mental clarity.  Examples include peppermint, eucalyptus, tea tree, and lemon.
Citrusy oils: Bright and uplifting aromas. Can boost the mood and promote feelings of happiness and positivity.  Examples include orange, grapefruit, bergamot, and lime.
Spice oils: Warm and spicy aromas. Can promote relaxation and reduce stress and anxiety. Examples include clove, nutmeg, cardamom, and coriander.
Woody oils: Grounding and soothing properties. Can promote relaxation, reduce stress and anxiety, and improve focus and concentration. Derived from trees.

Examples include sandalwood, frankincense, and cedarwood.
Herbaceous oils: Fresh, herbaceous, and uplifting aromas. Can promote mental clarity, relieve fatigue, and uplift the mood. Examples include basil, sage, and thyme. 
Minty oils: Refreshing and cooling properties. Can help relieve headaches and improve respiratory function. Examples include spearmint, peppermint, and wintergreen.