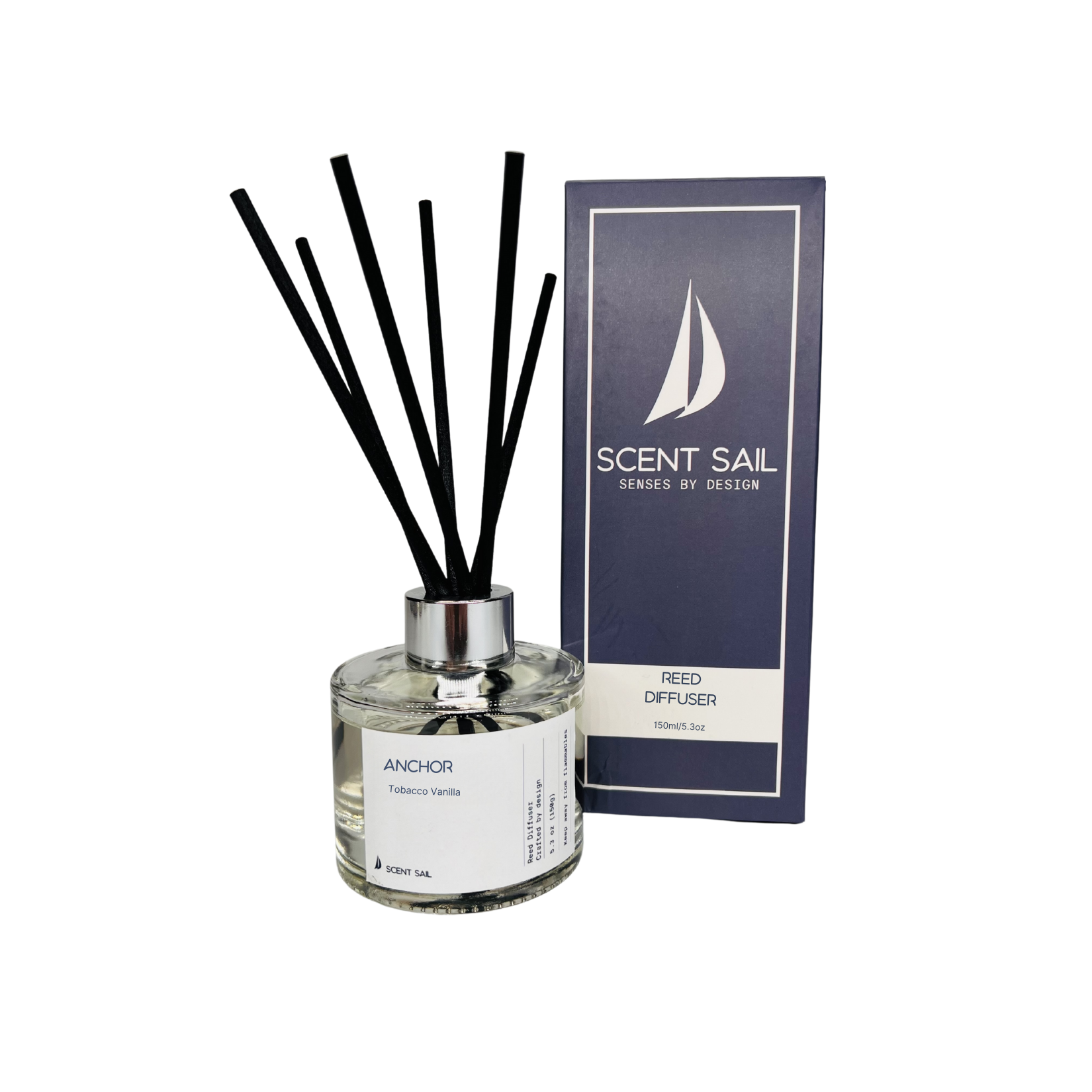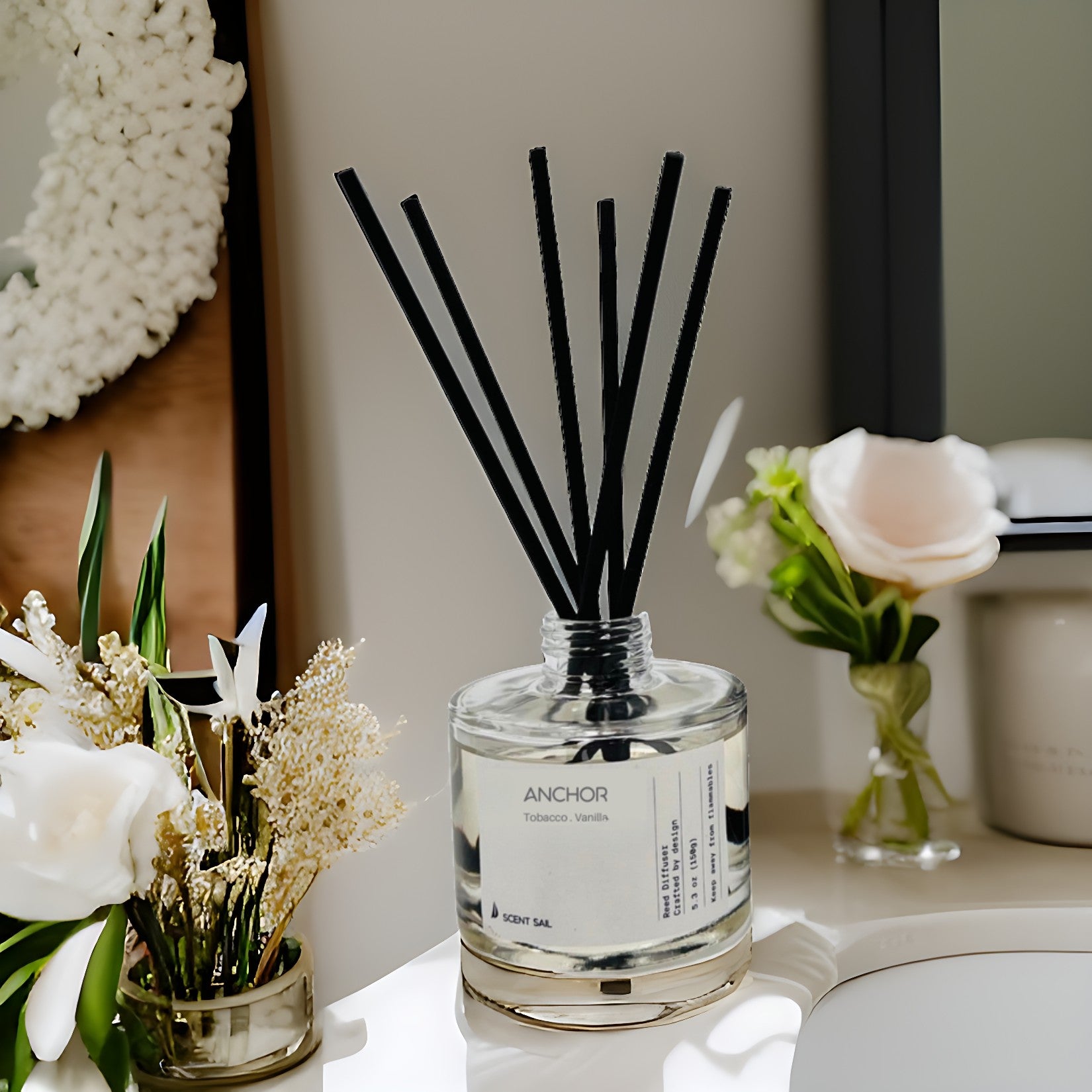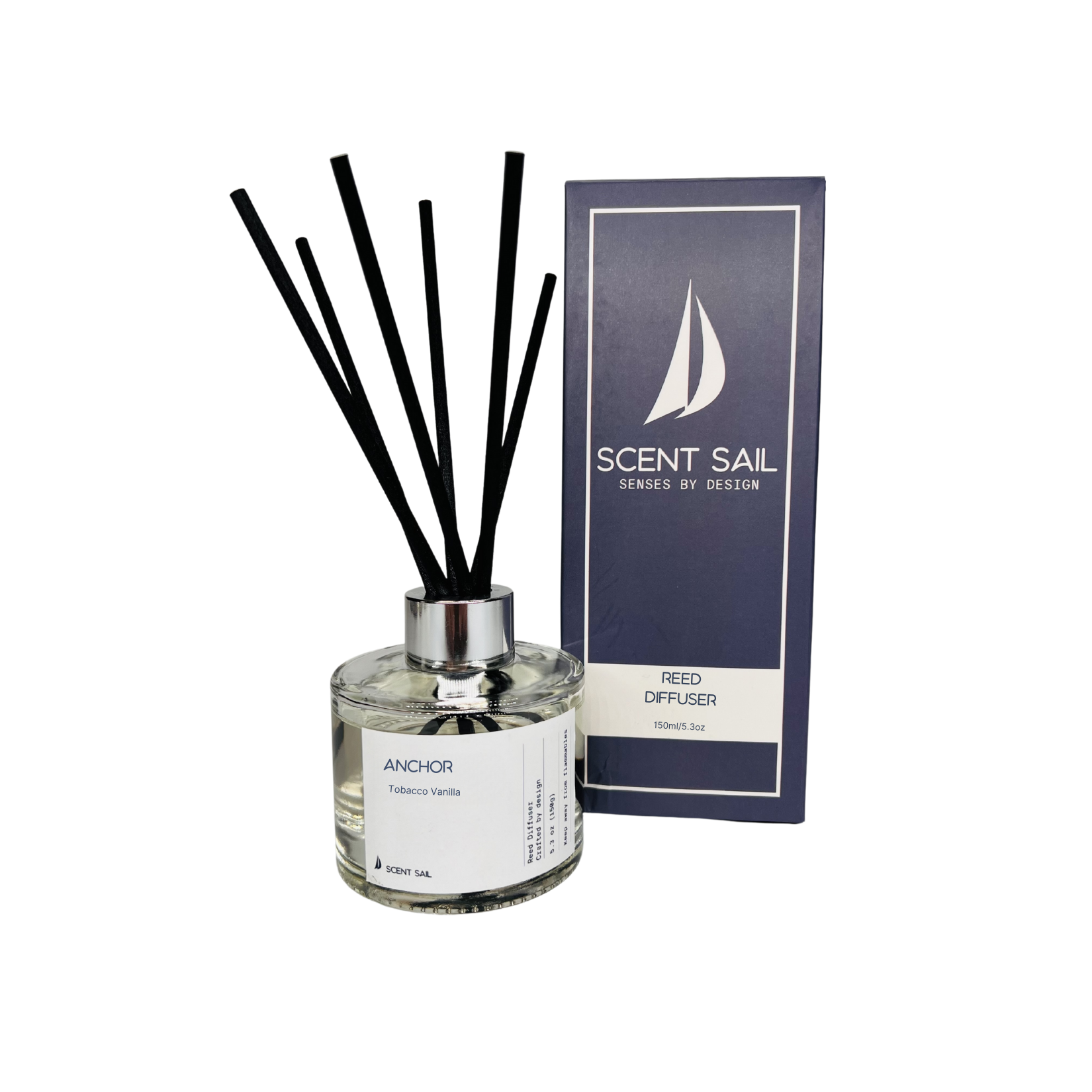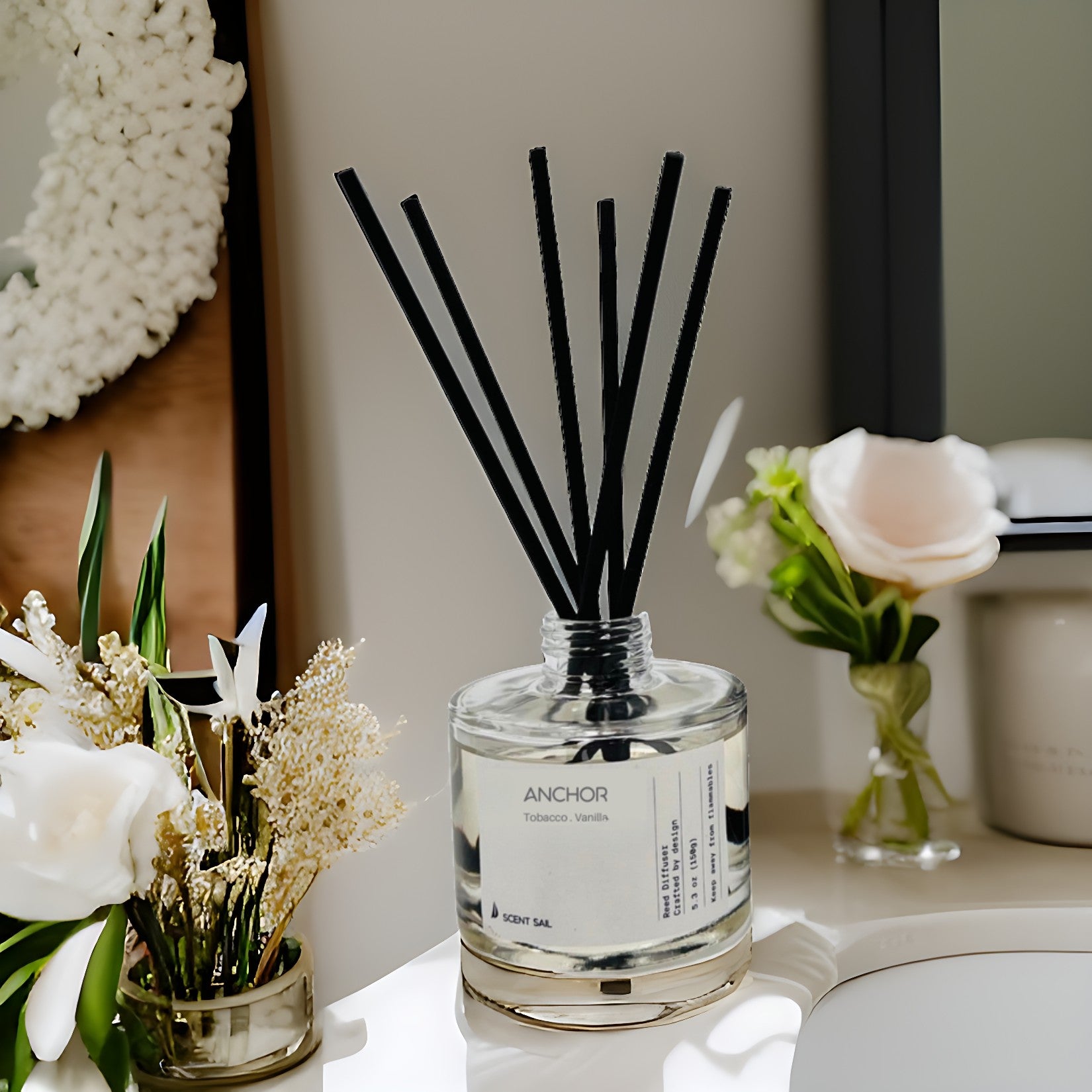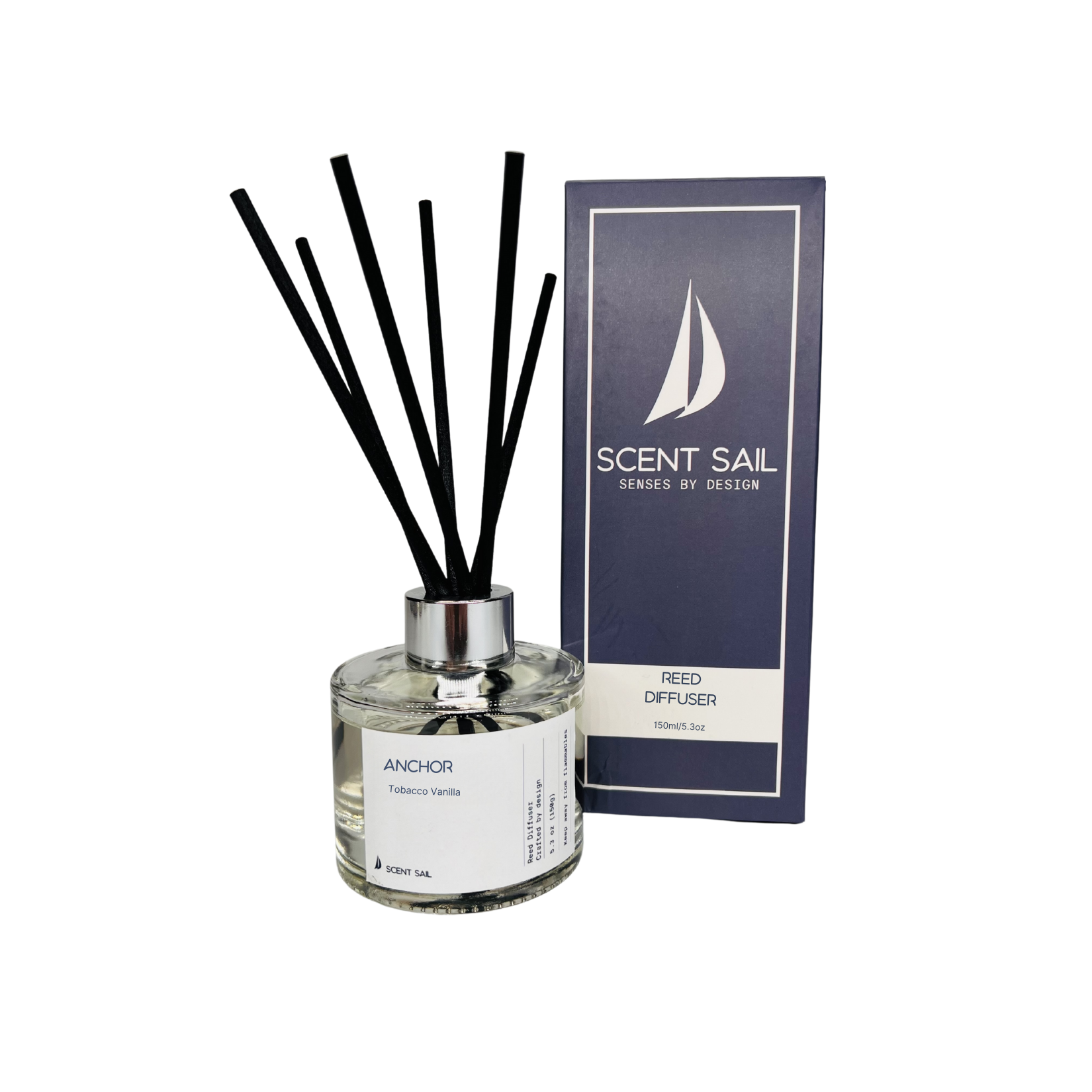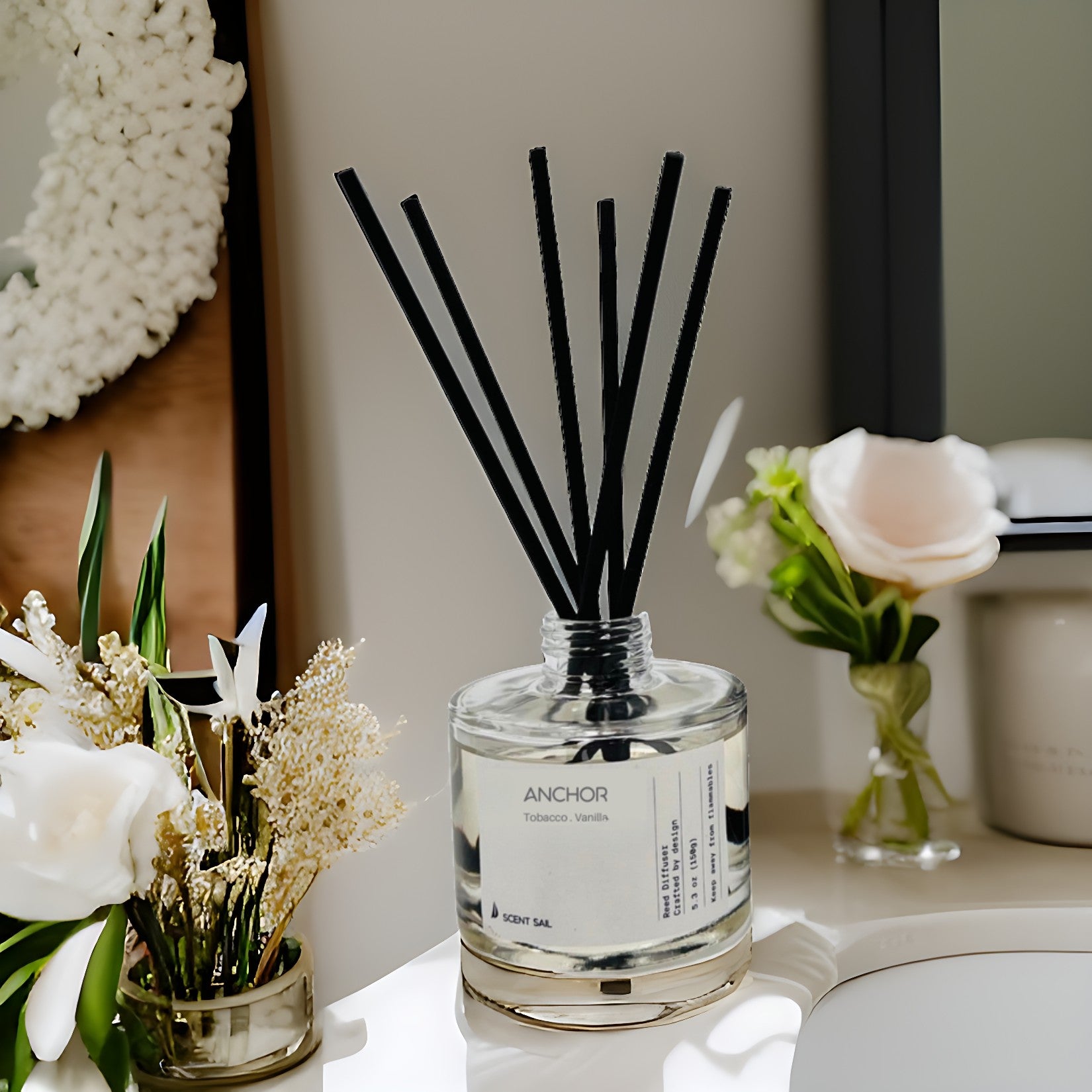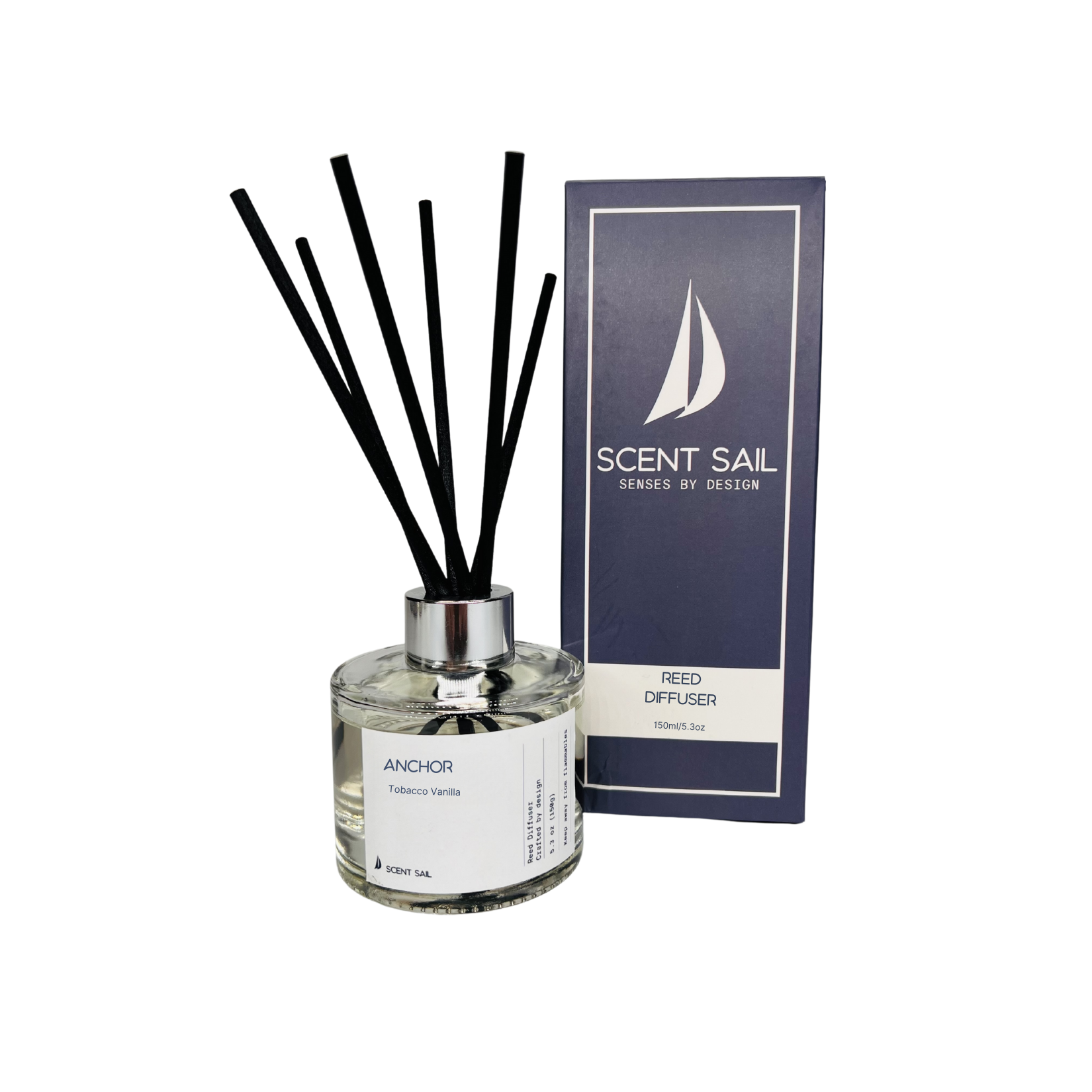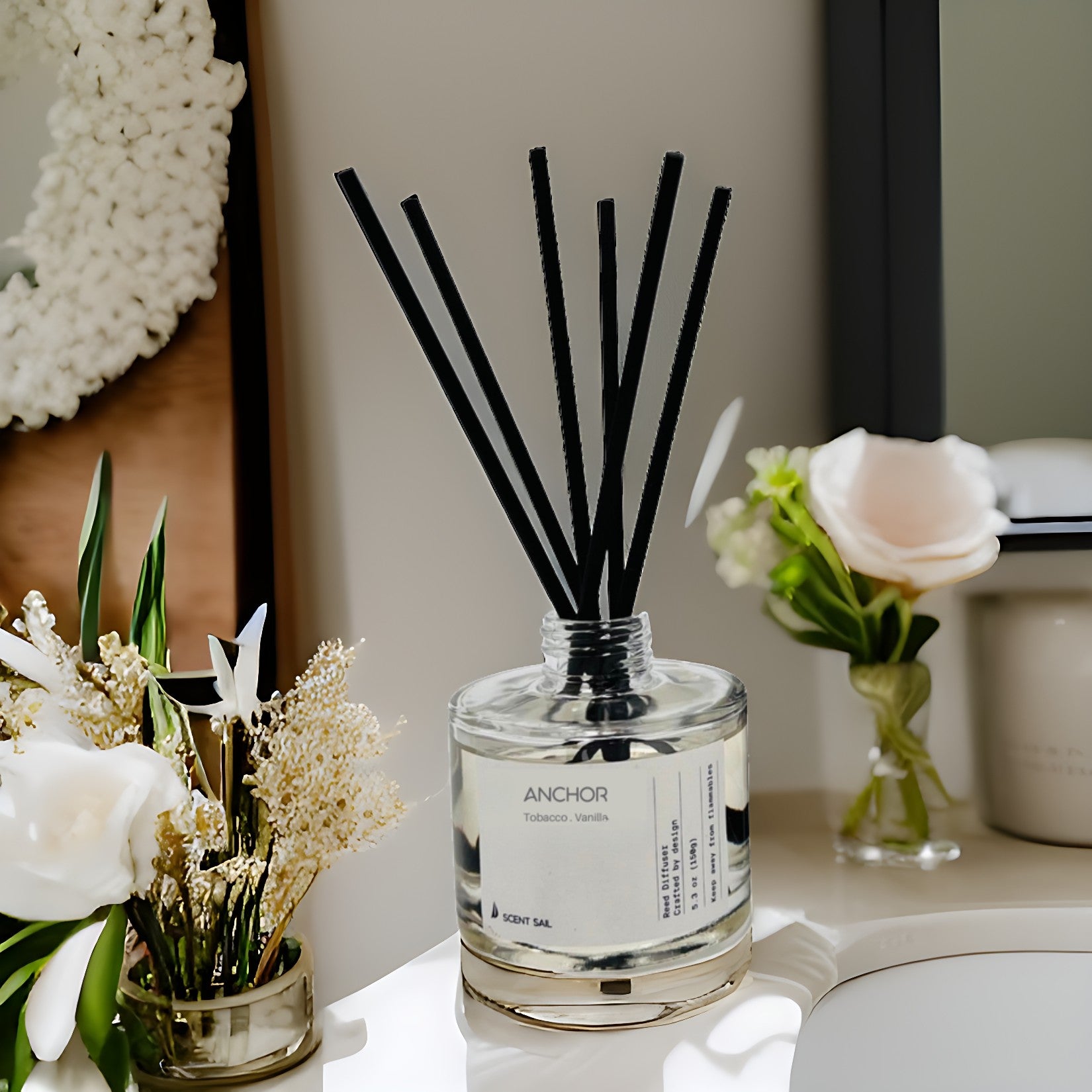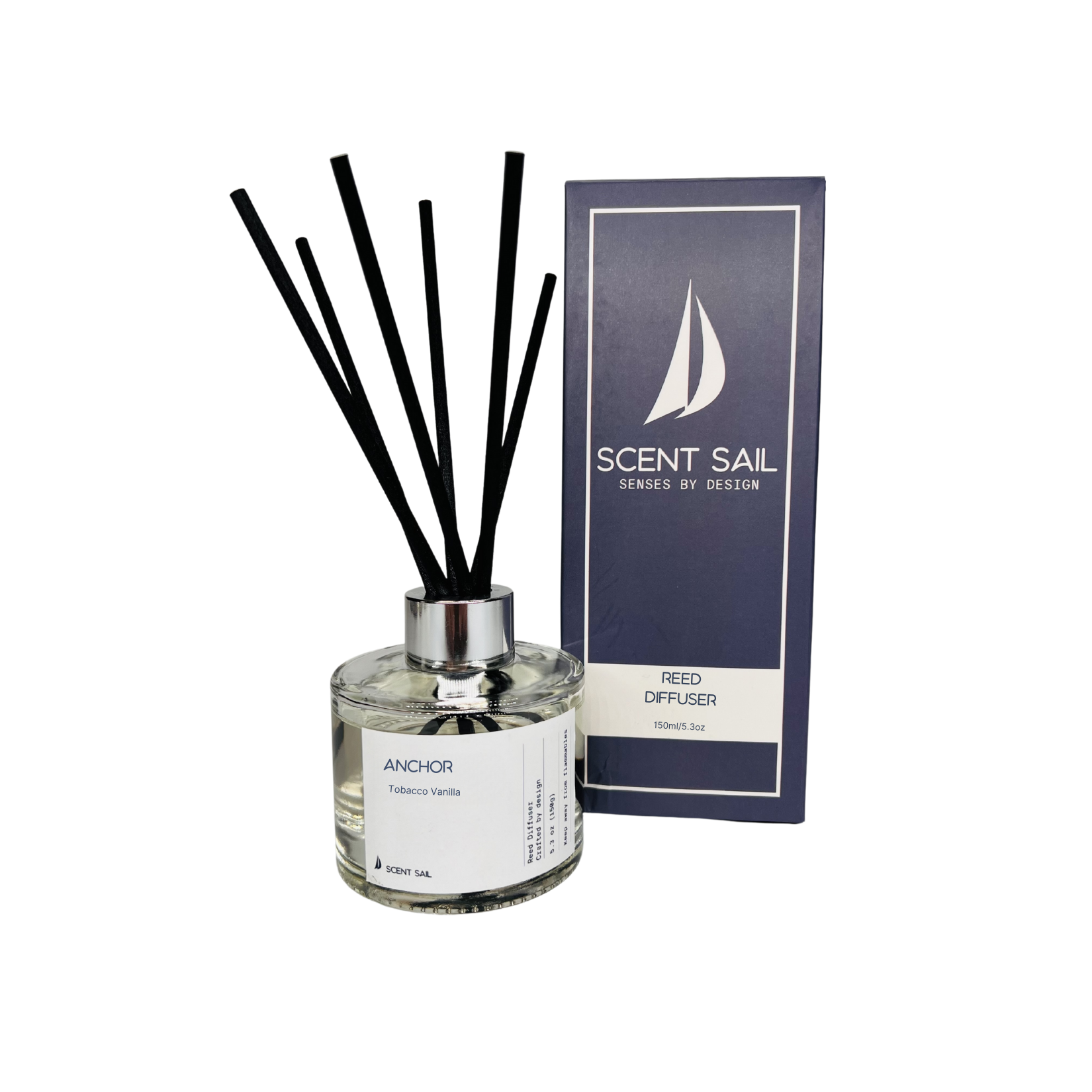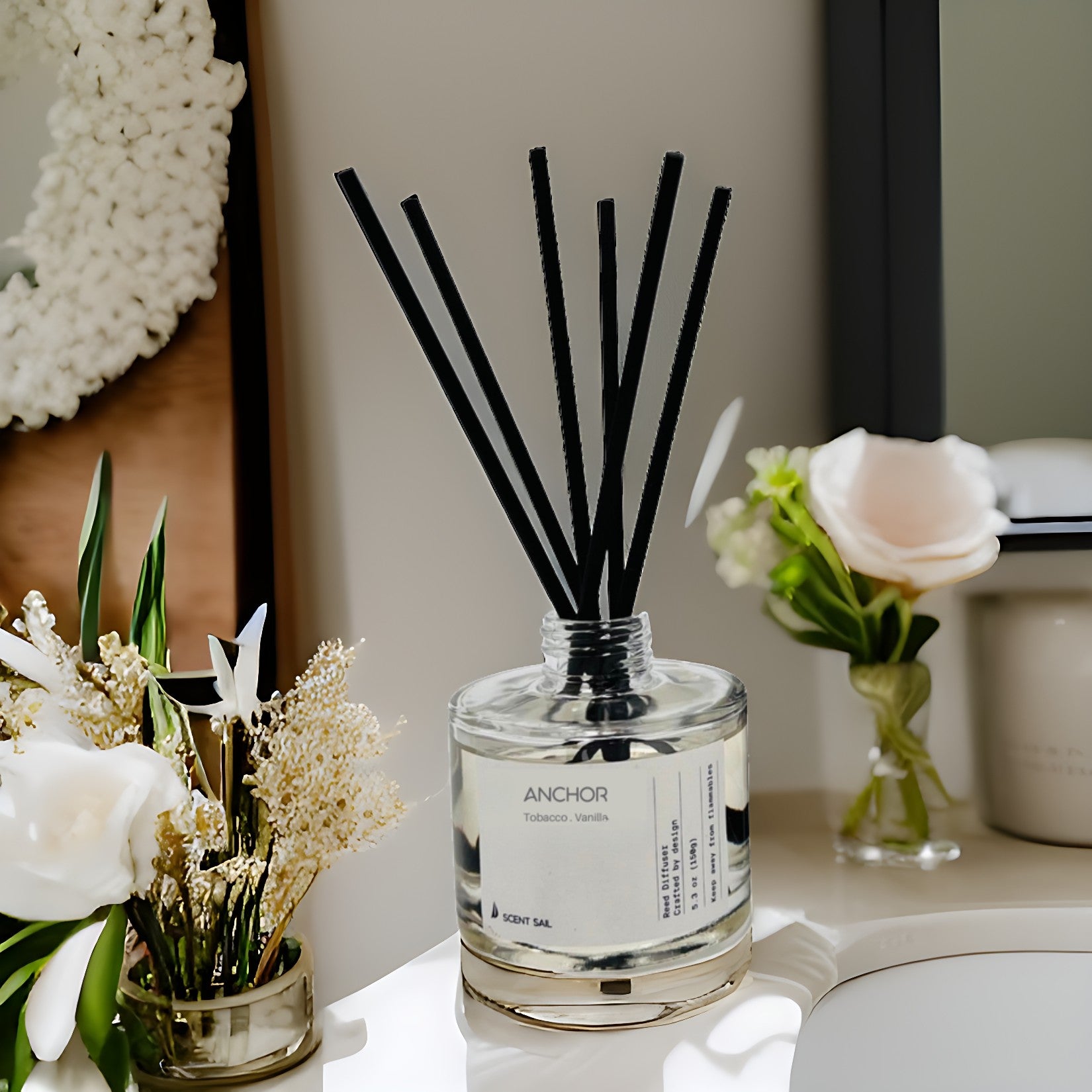 ANCHOR
Inspired by: Tom Ford - Tobacco Vanilla
Top Note: Tobacco Leaf and Spicy
Medium Note: Vanilla, Cacao, Tonka Bean and Tobacco blossom
Base Note: Dried Fruits and Woody Notes
Introducing Scent Sail reed diffusers - perfect for targeting an area for a gentle touch of unique scent experience. Long-lasting scent, crafted with care from high-quality ingredients.   
Carefully remove the protective seal, replace with the chrome cup provided and insert the reeds. Rotate reeds every few days. This helps to keep the scent fresh and evenly distributed. 
Keep out of reach of children and pets, avoid porous or delicate surfaces, do not expose to flames or heat sources. Our diffusers come in various fragrances, including floral, woody, and citrus scents.