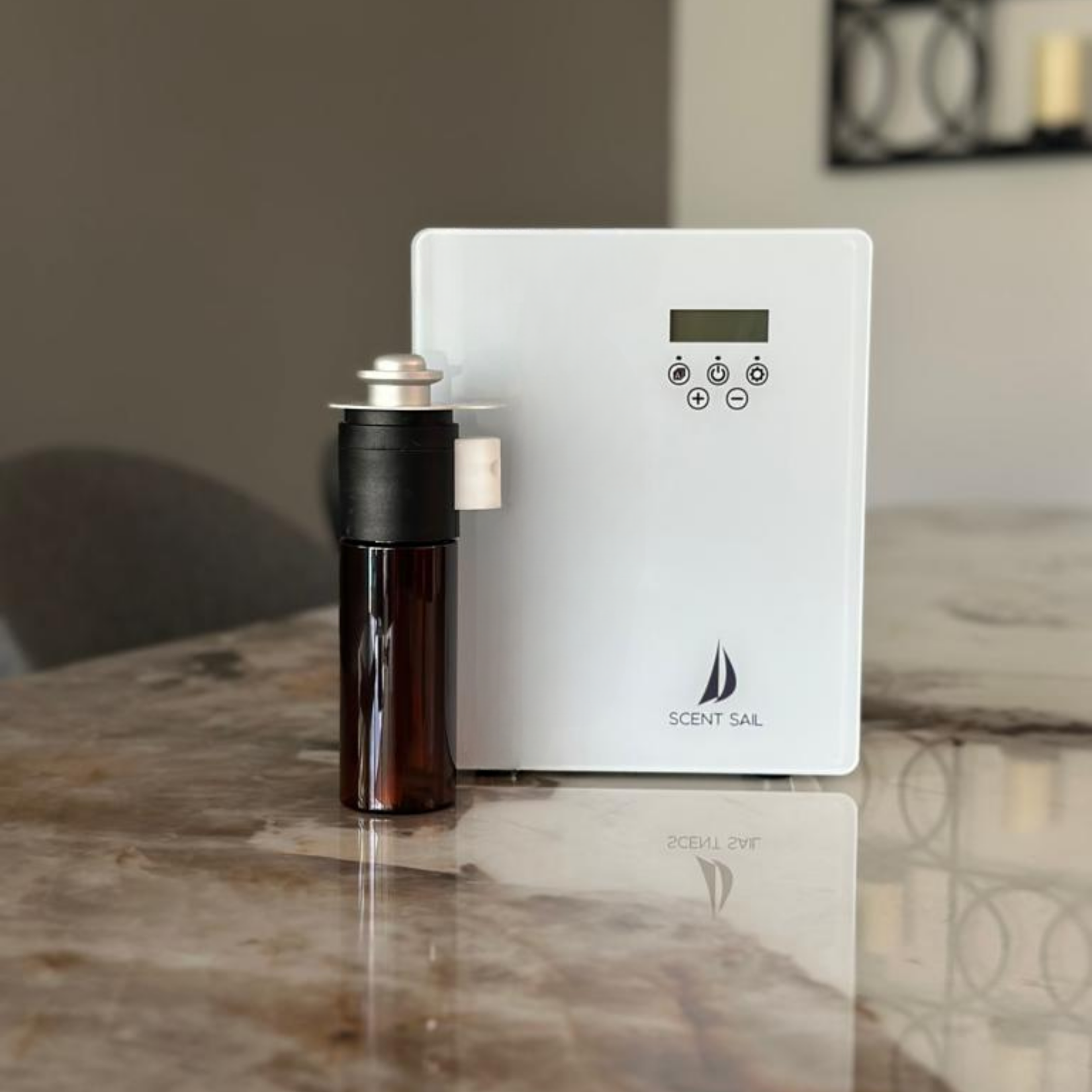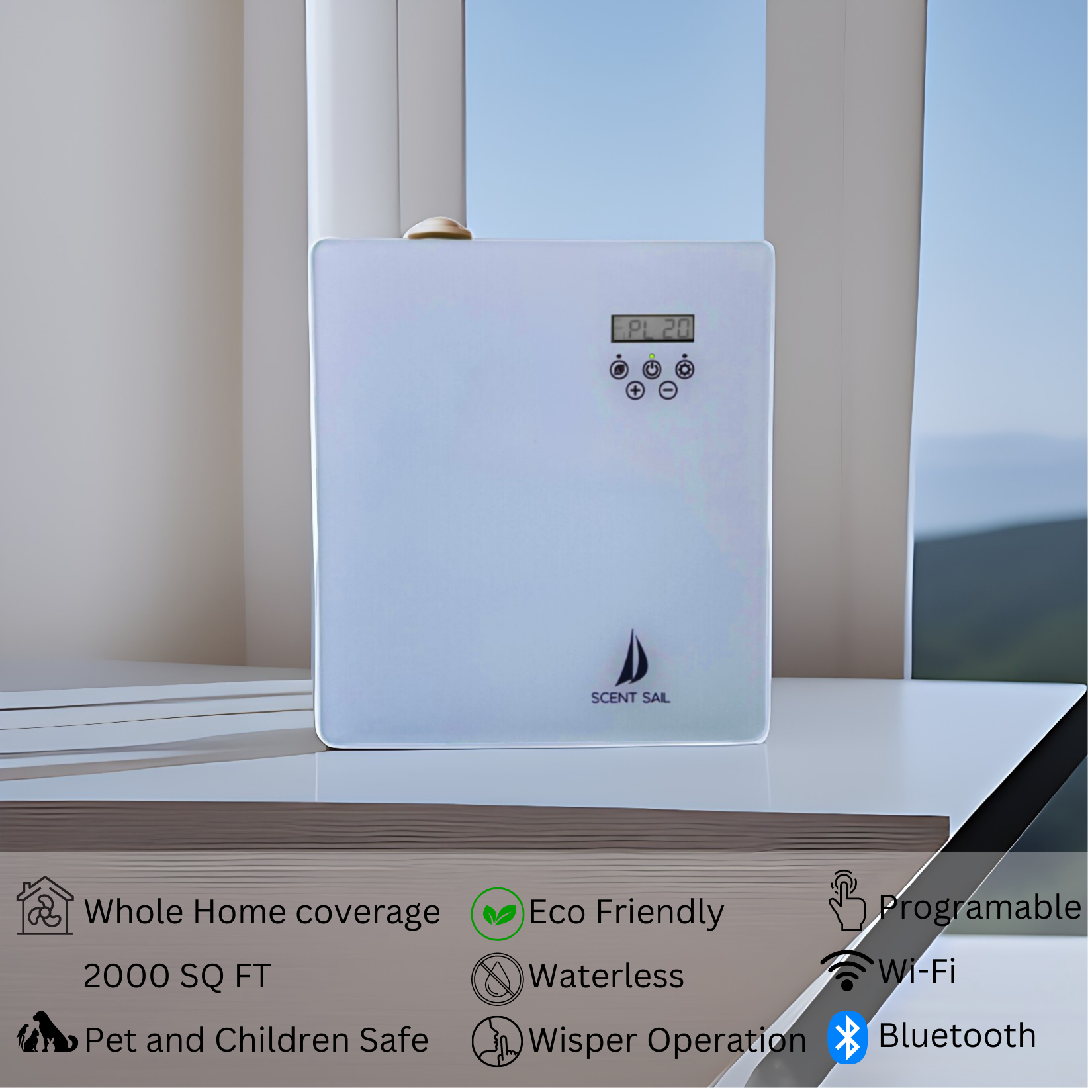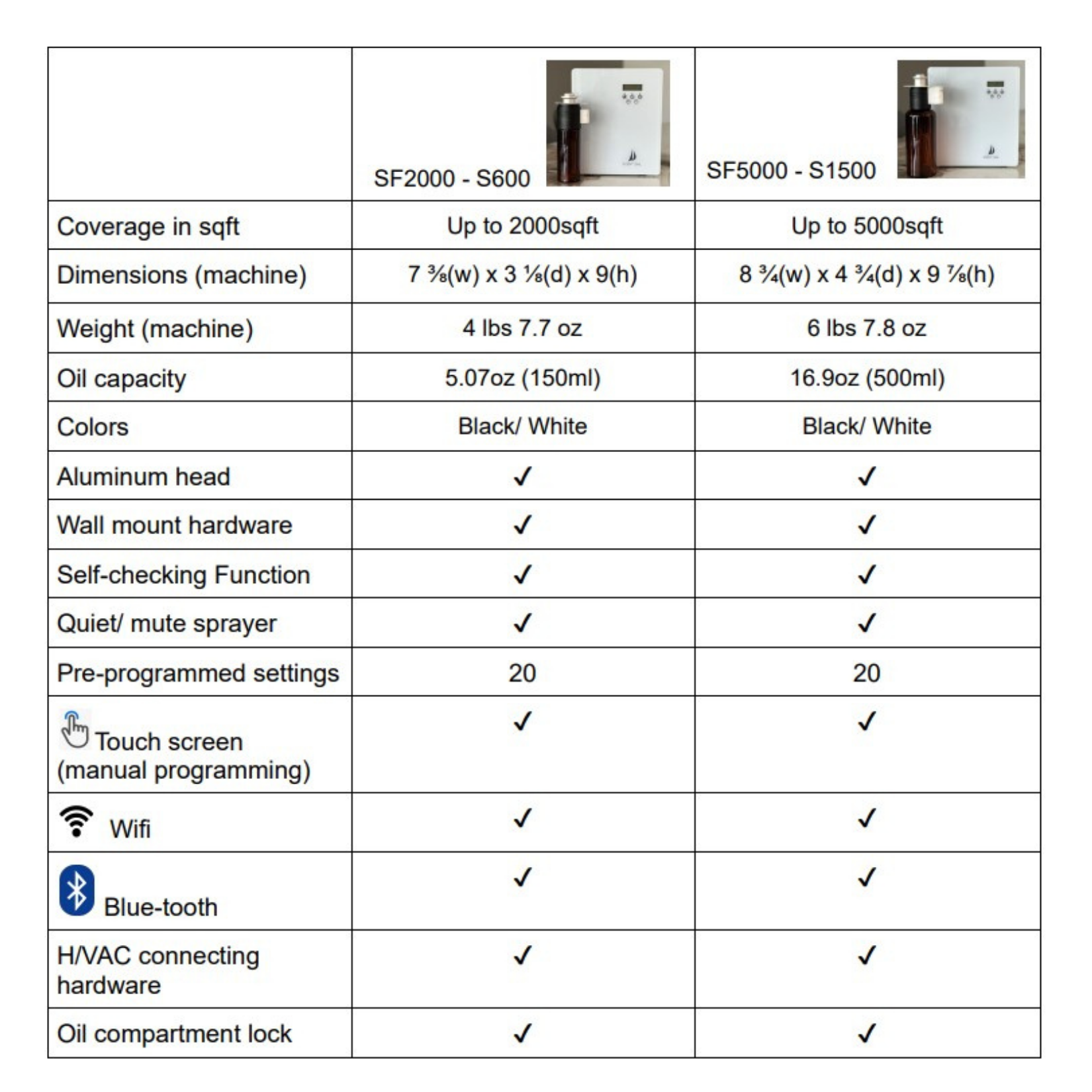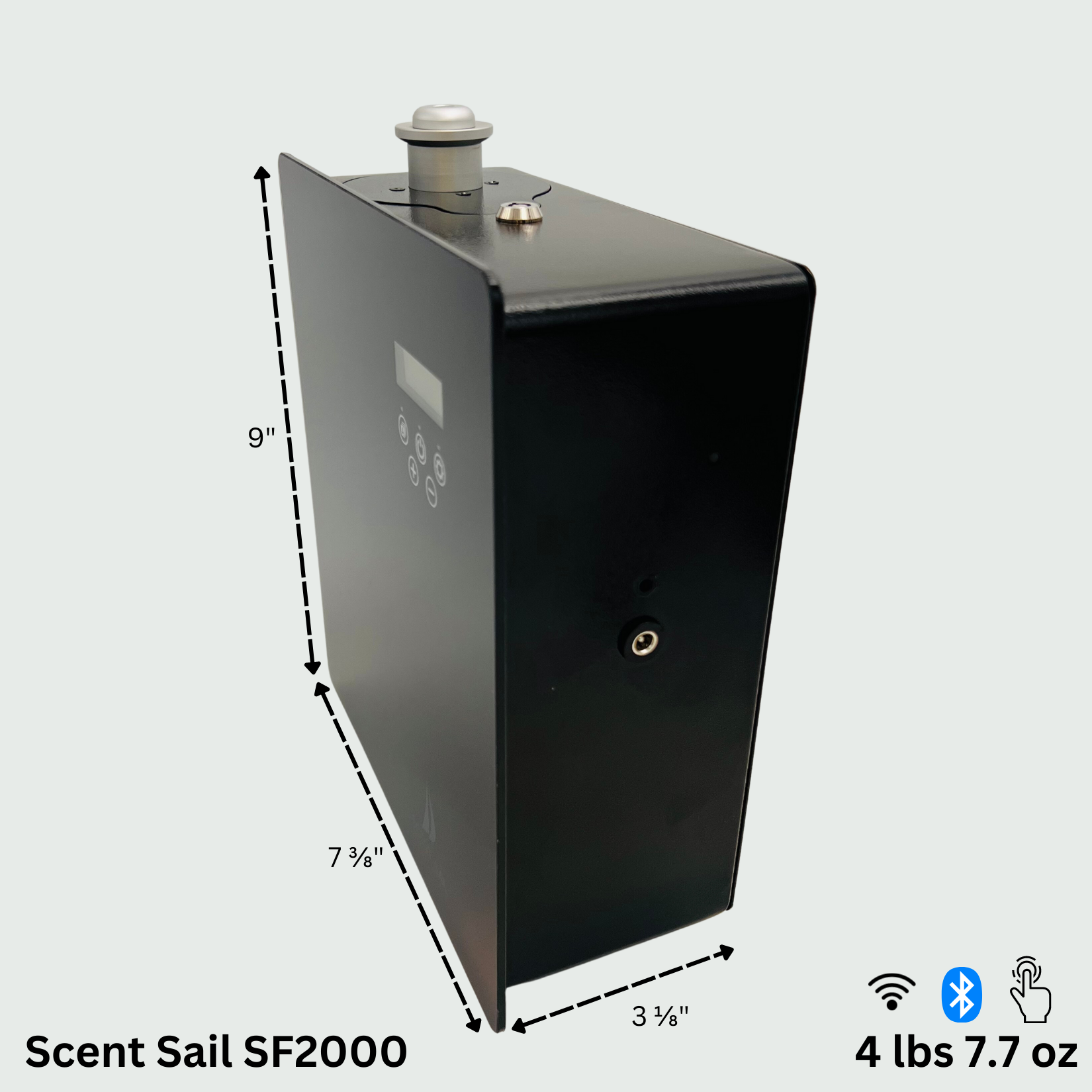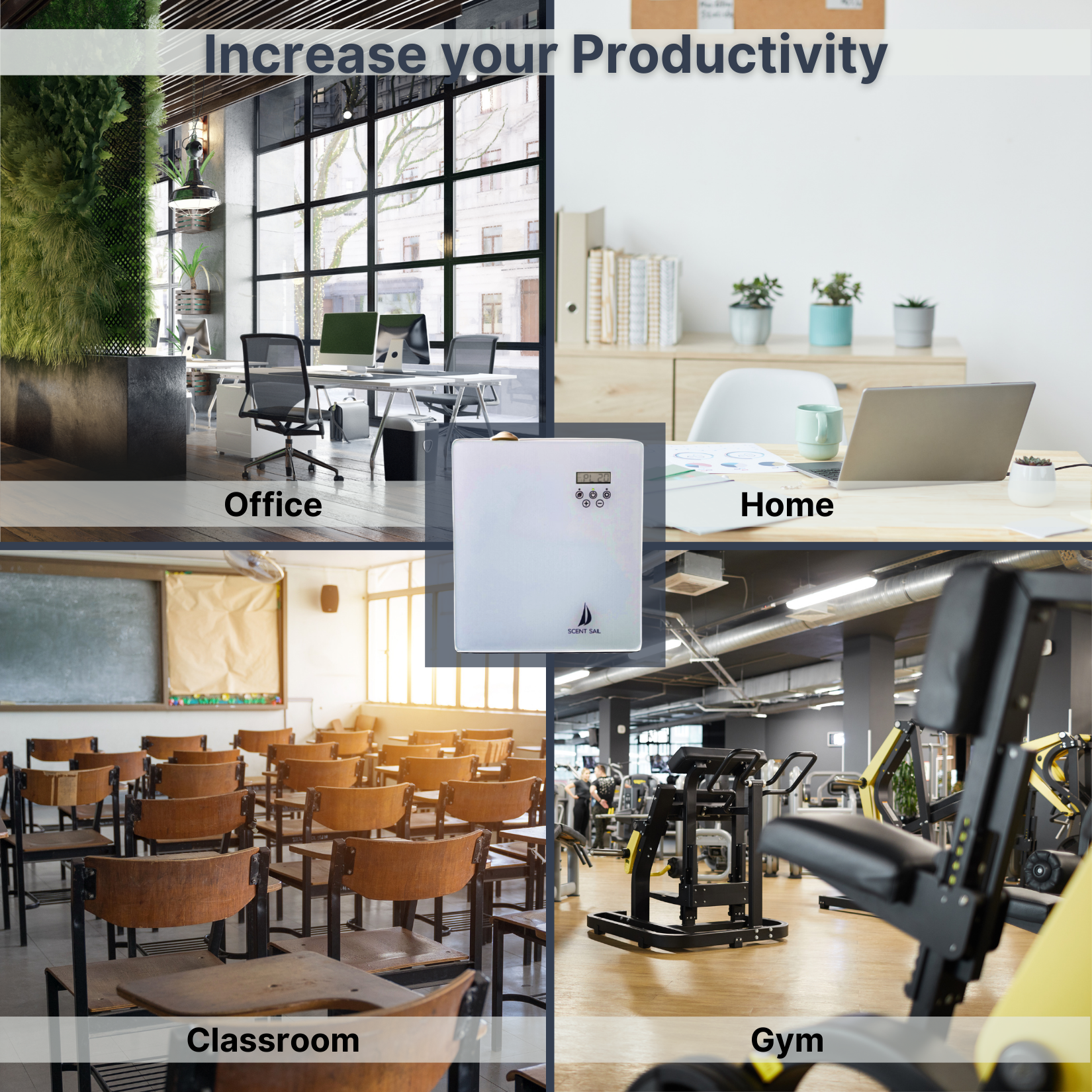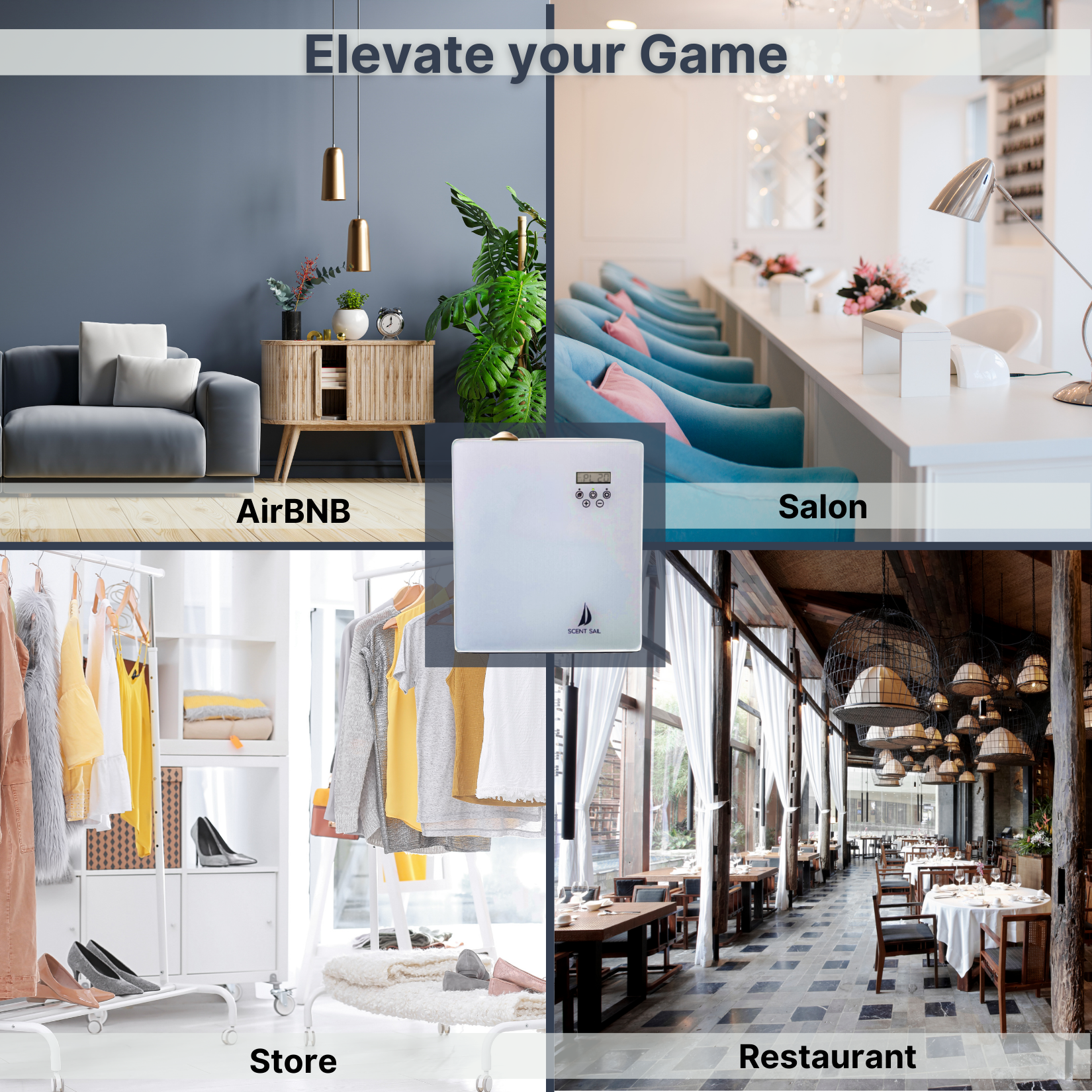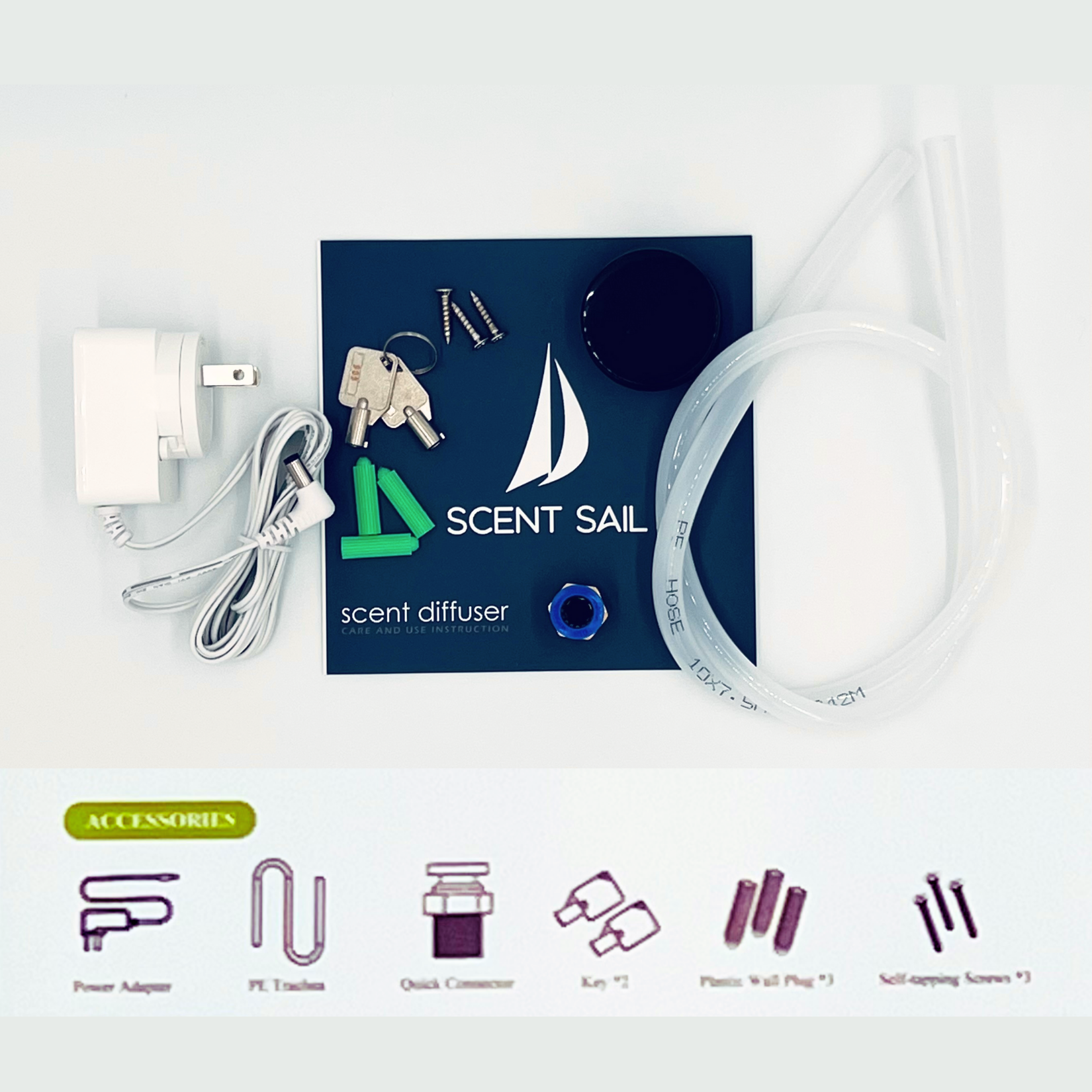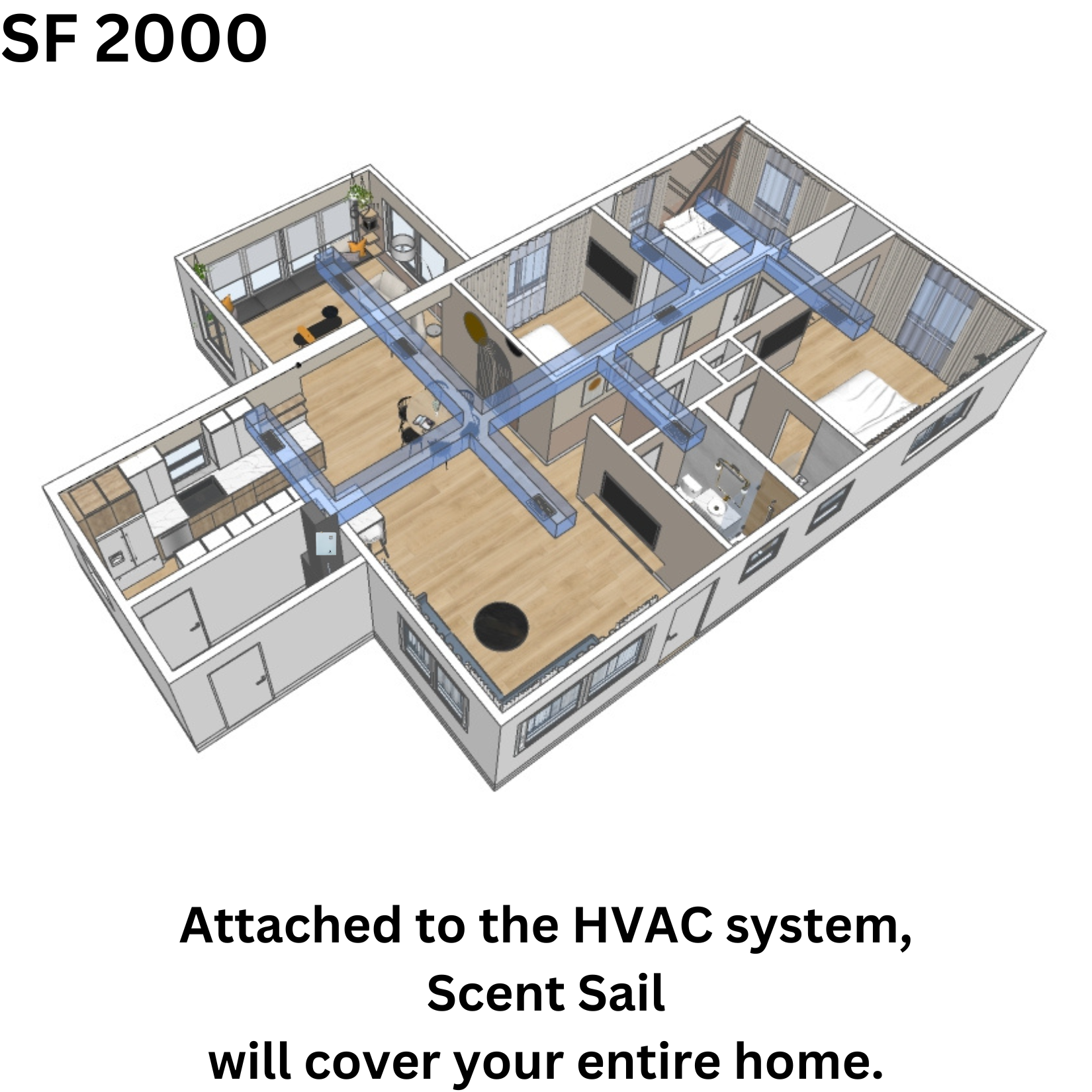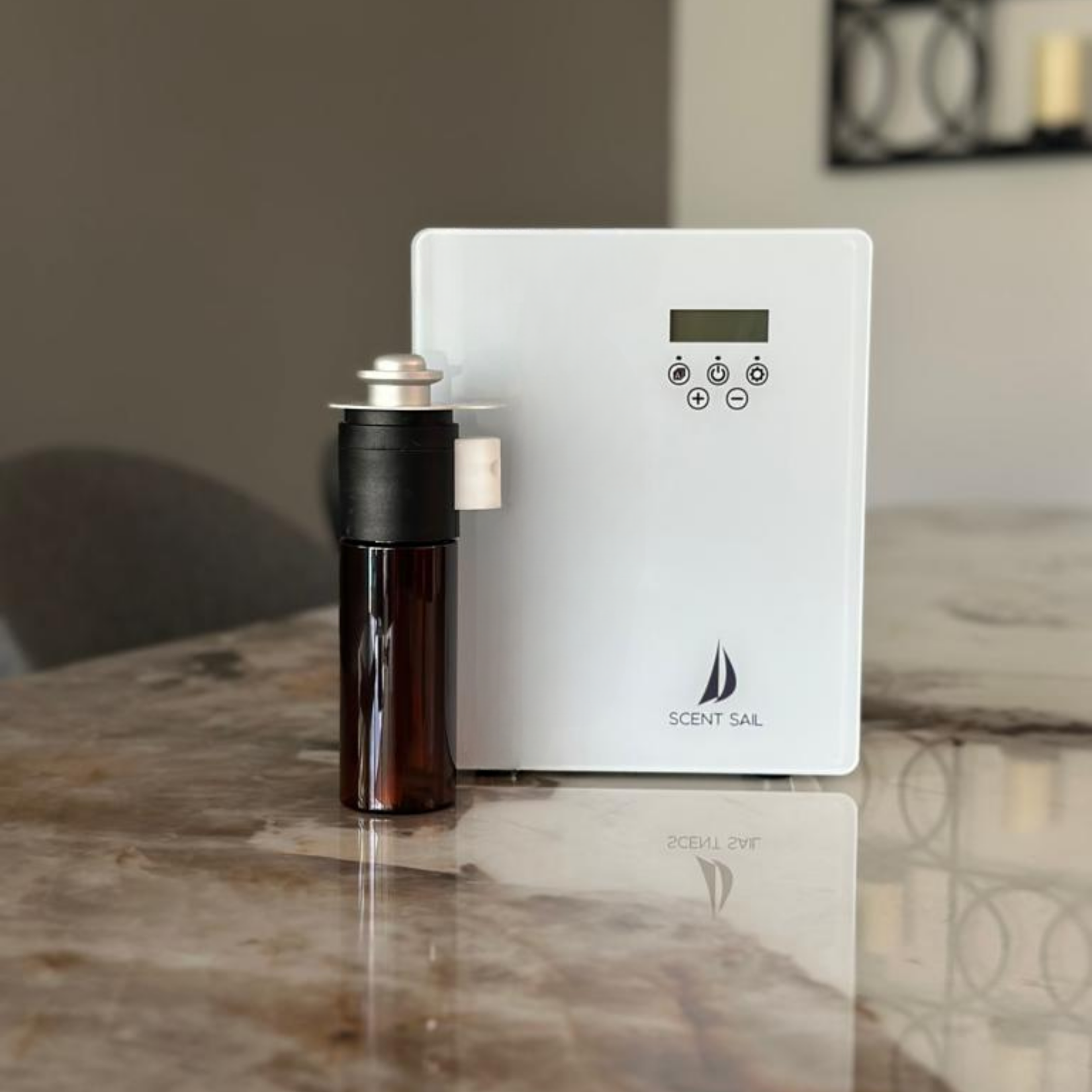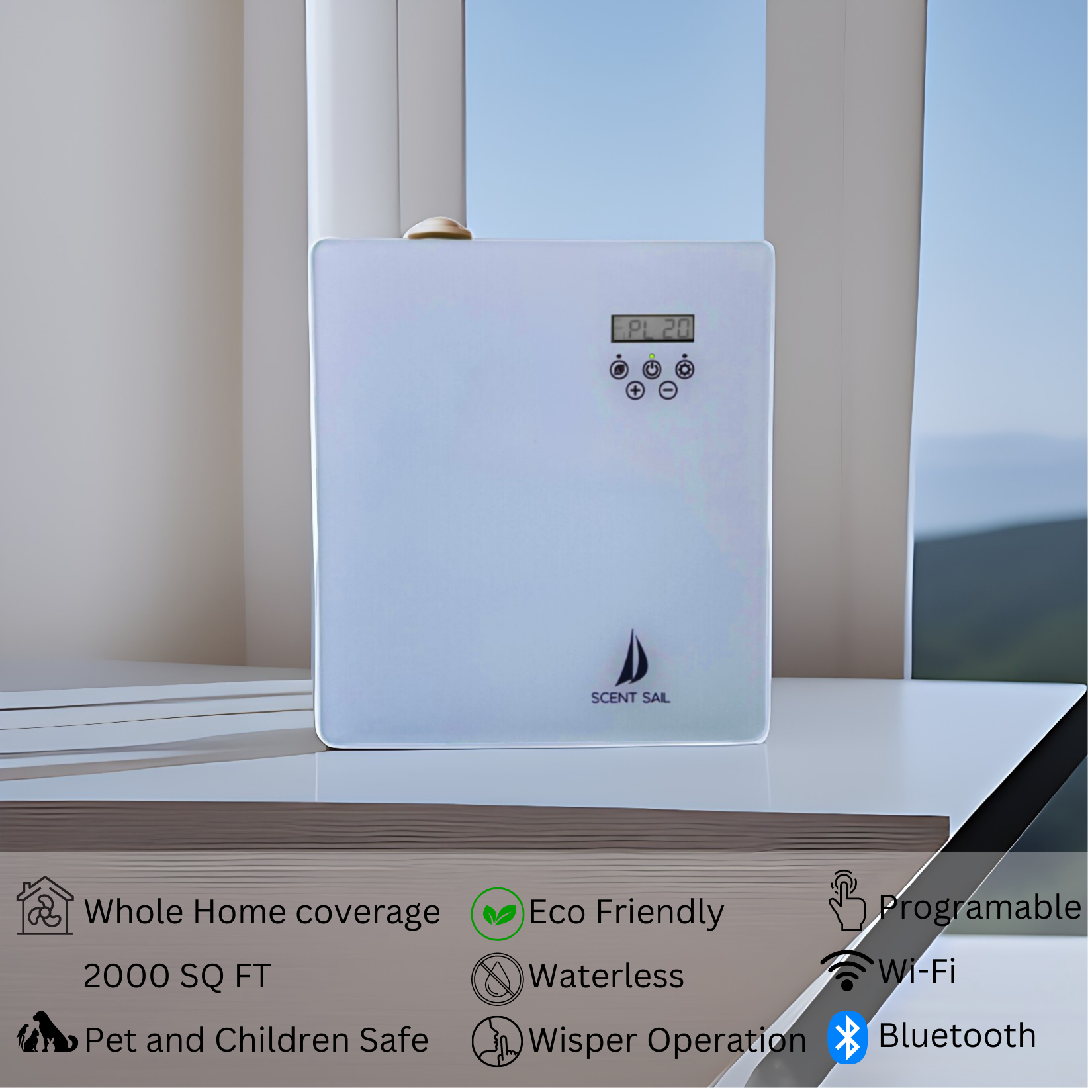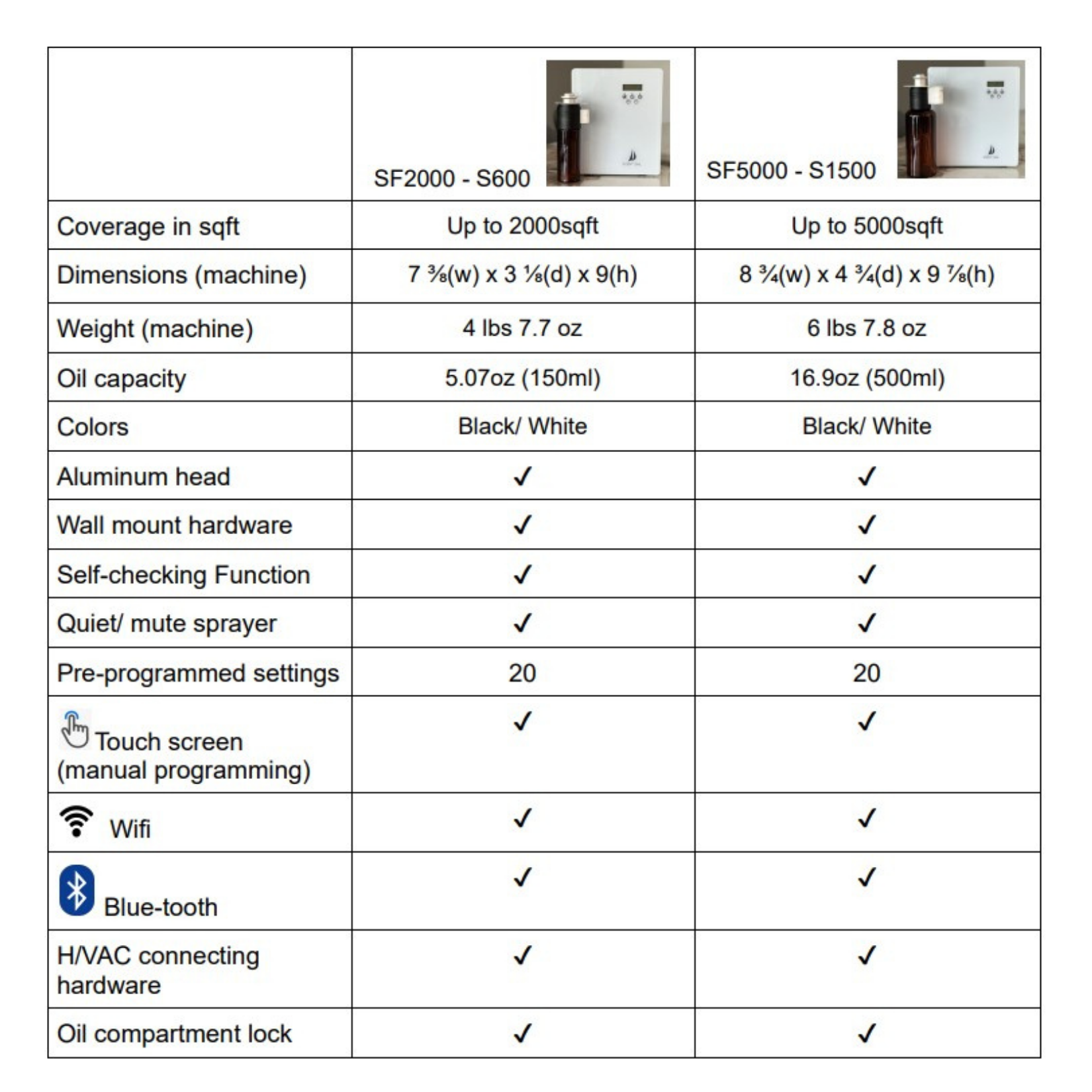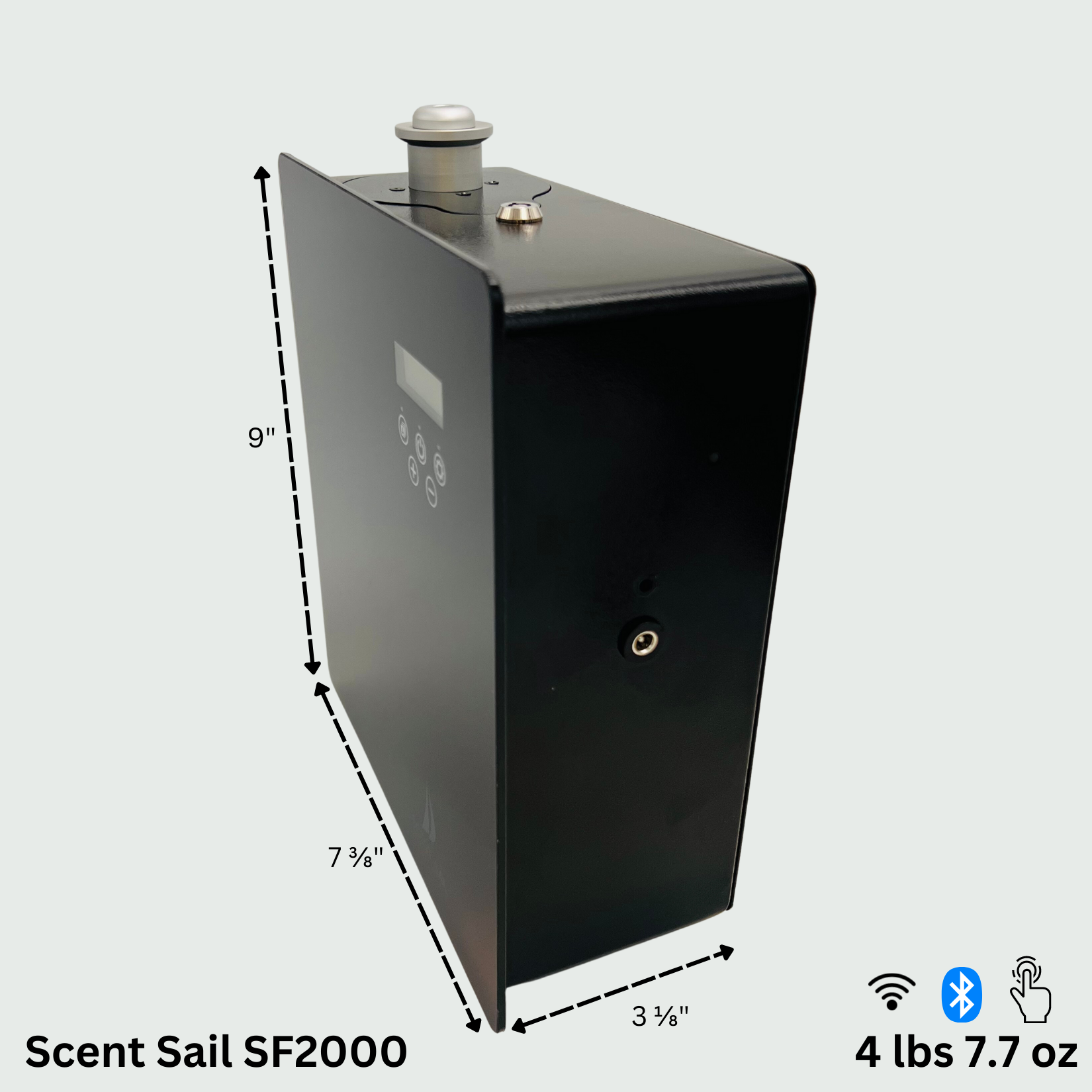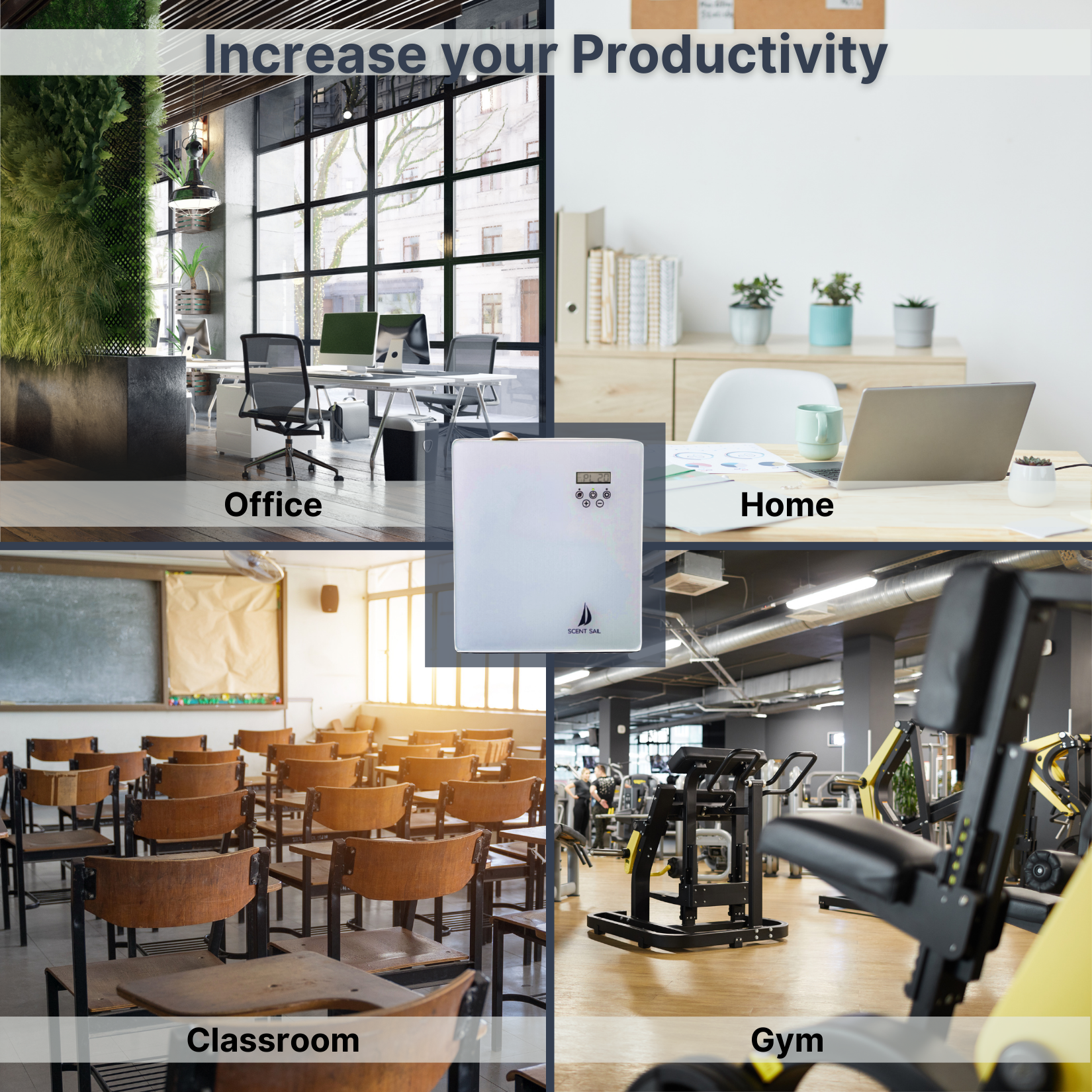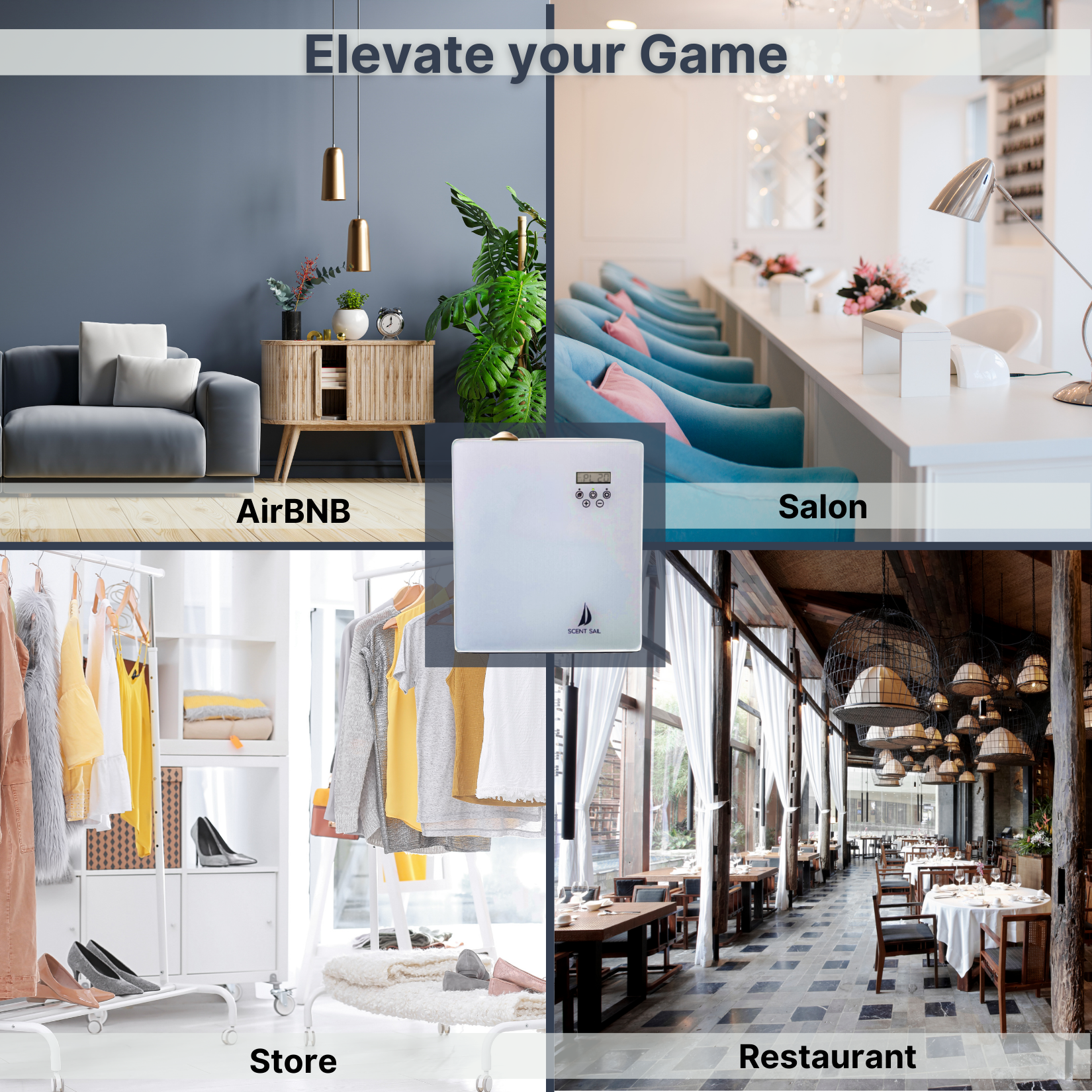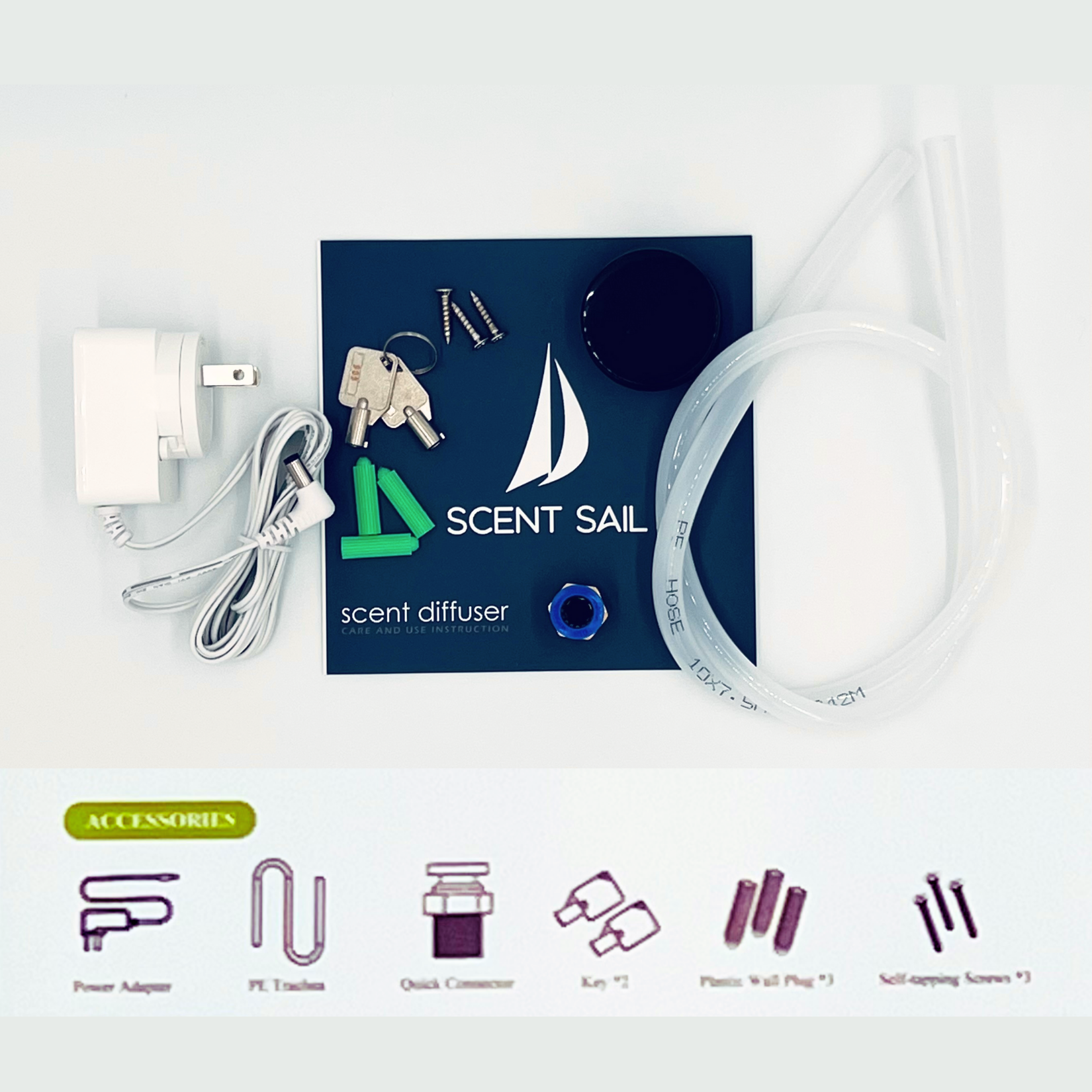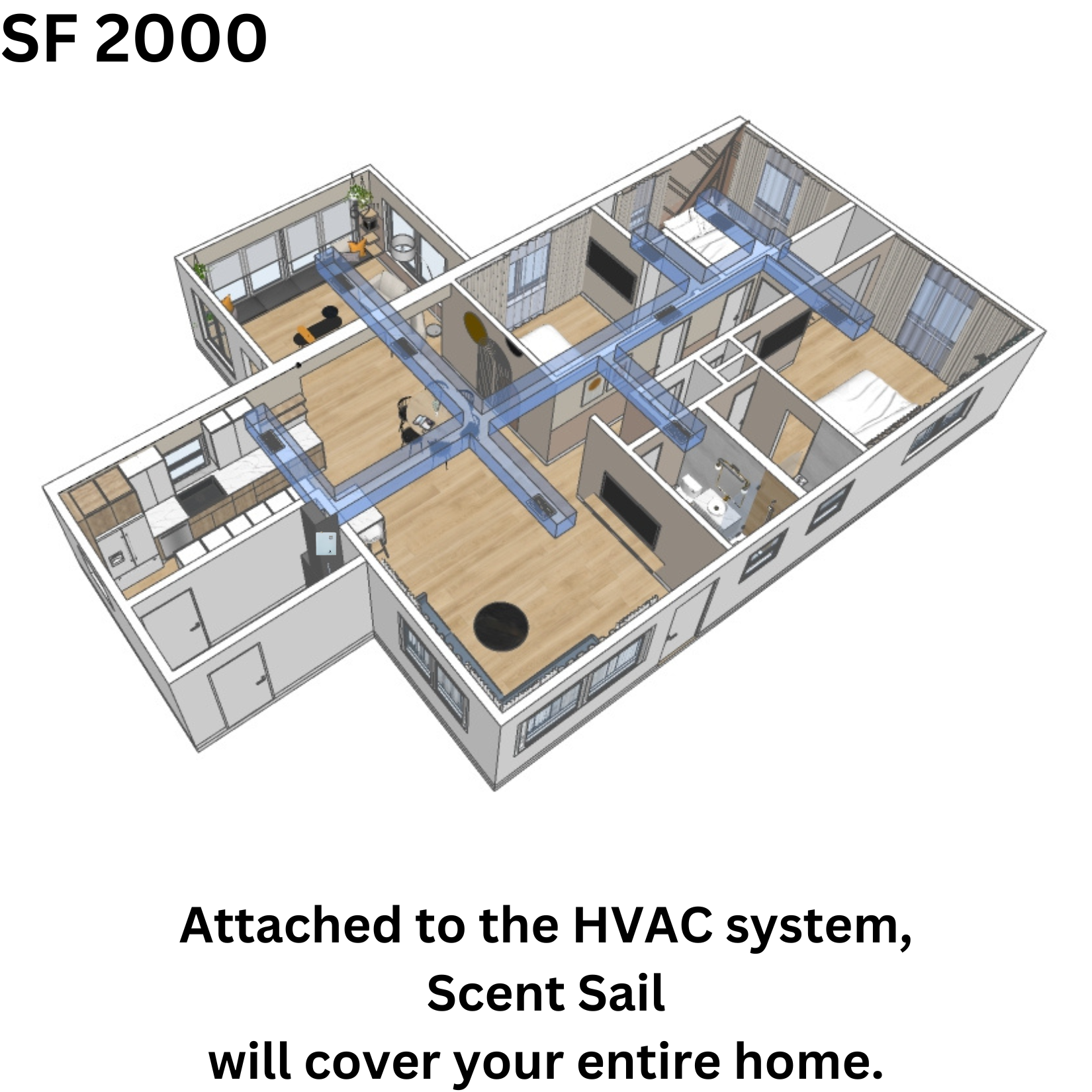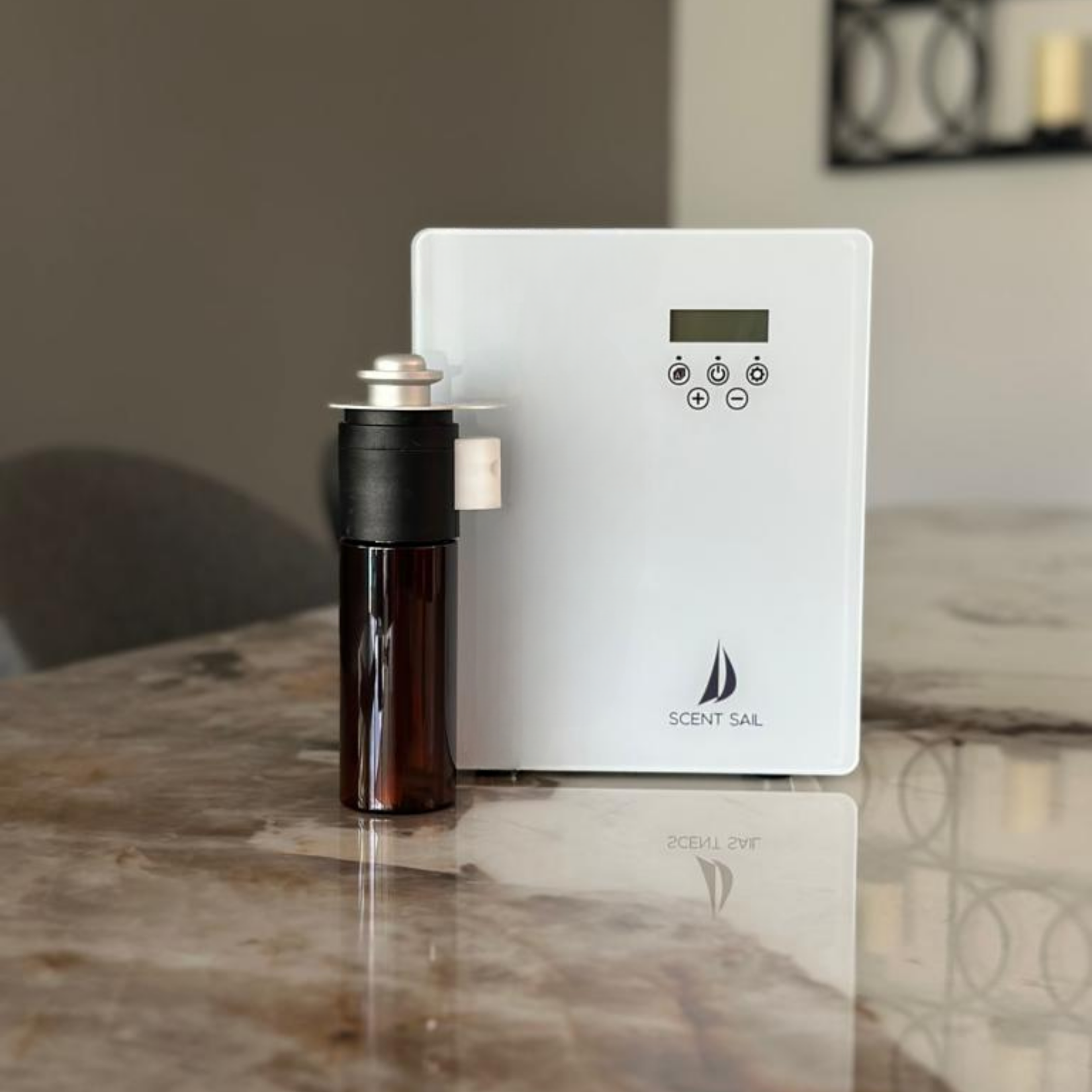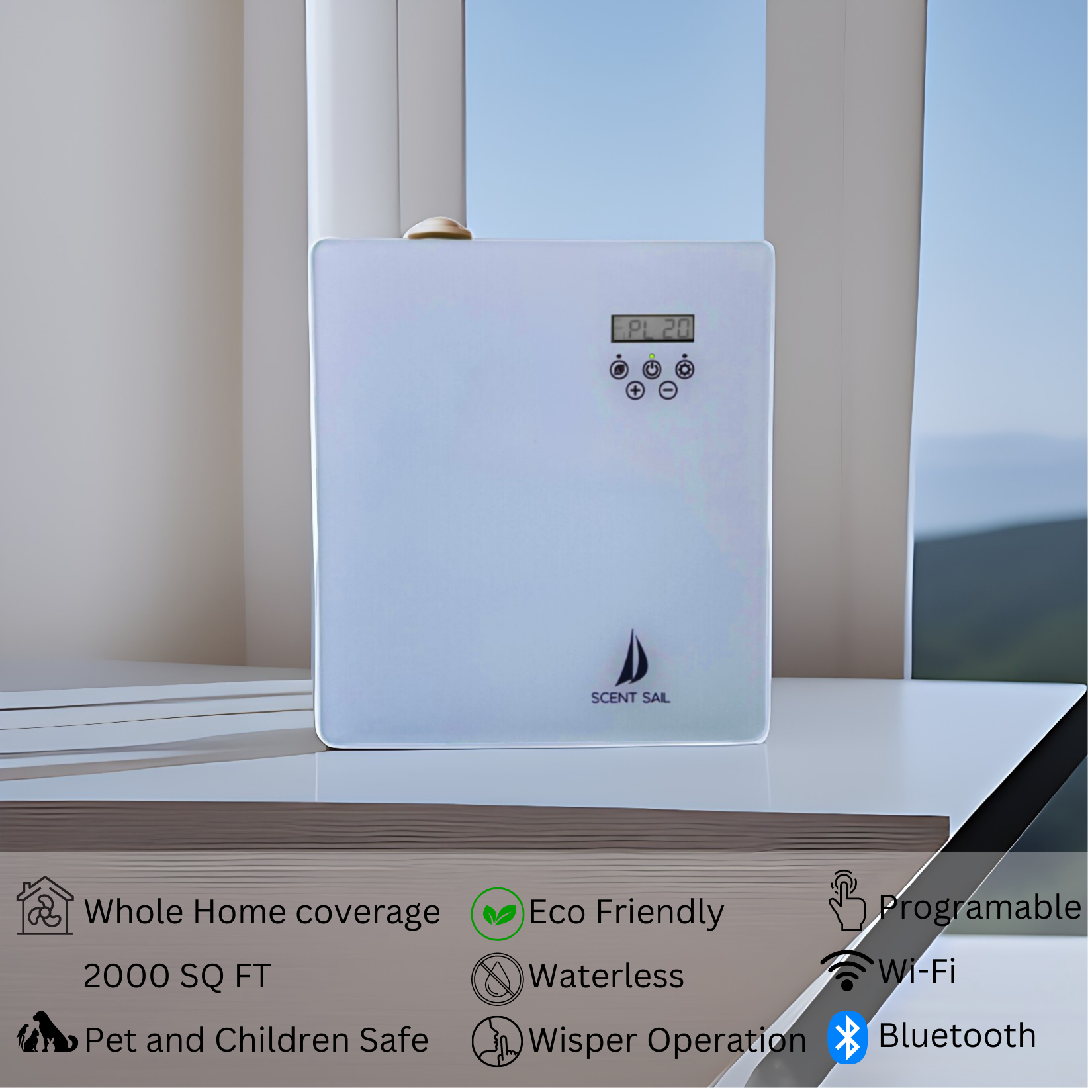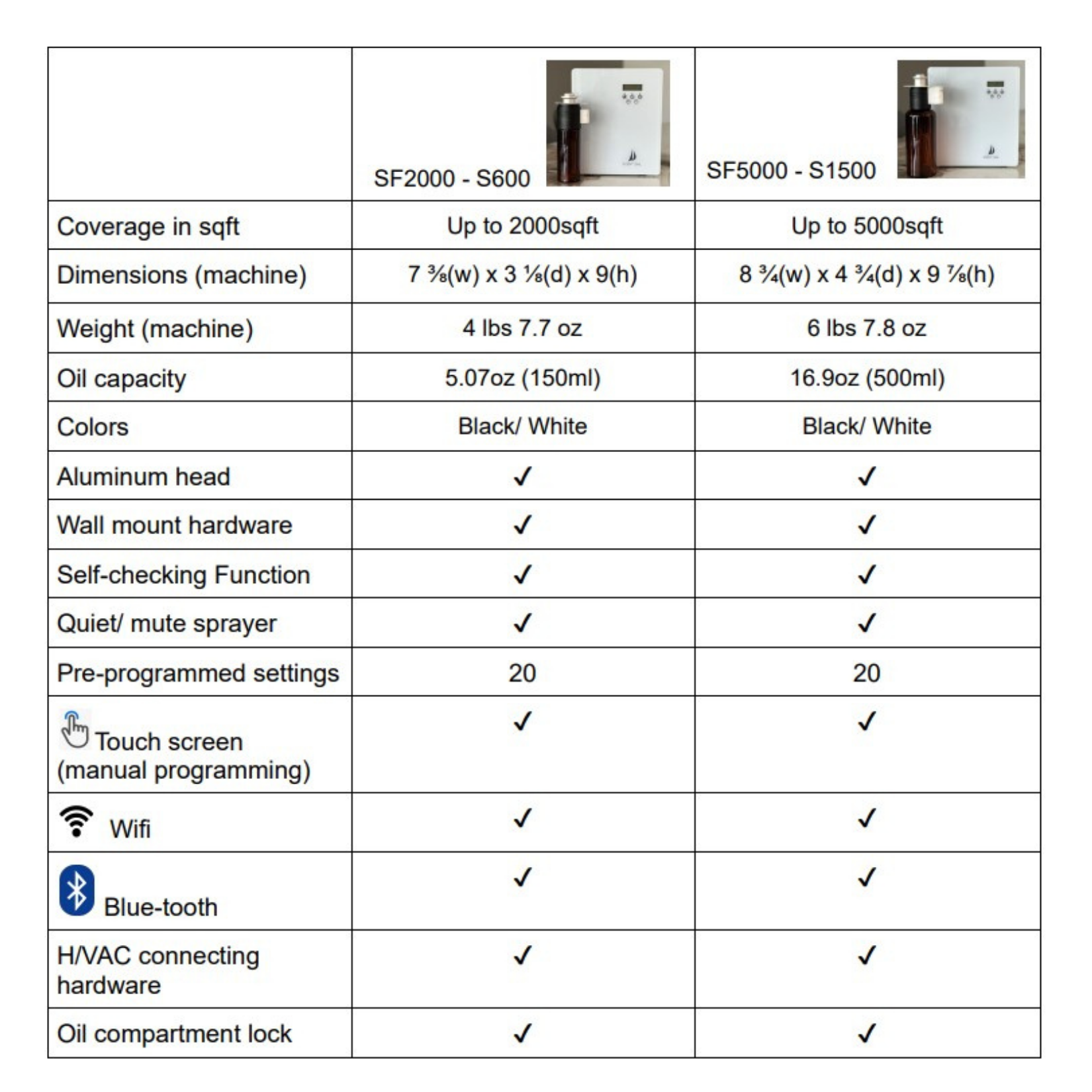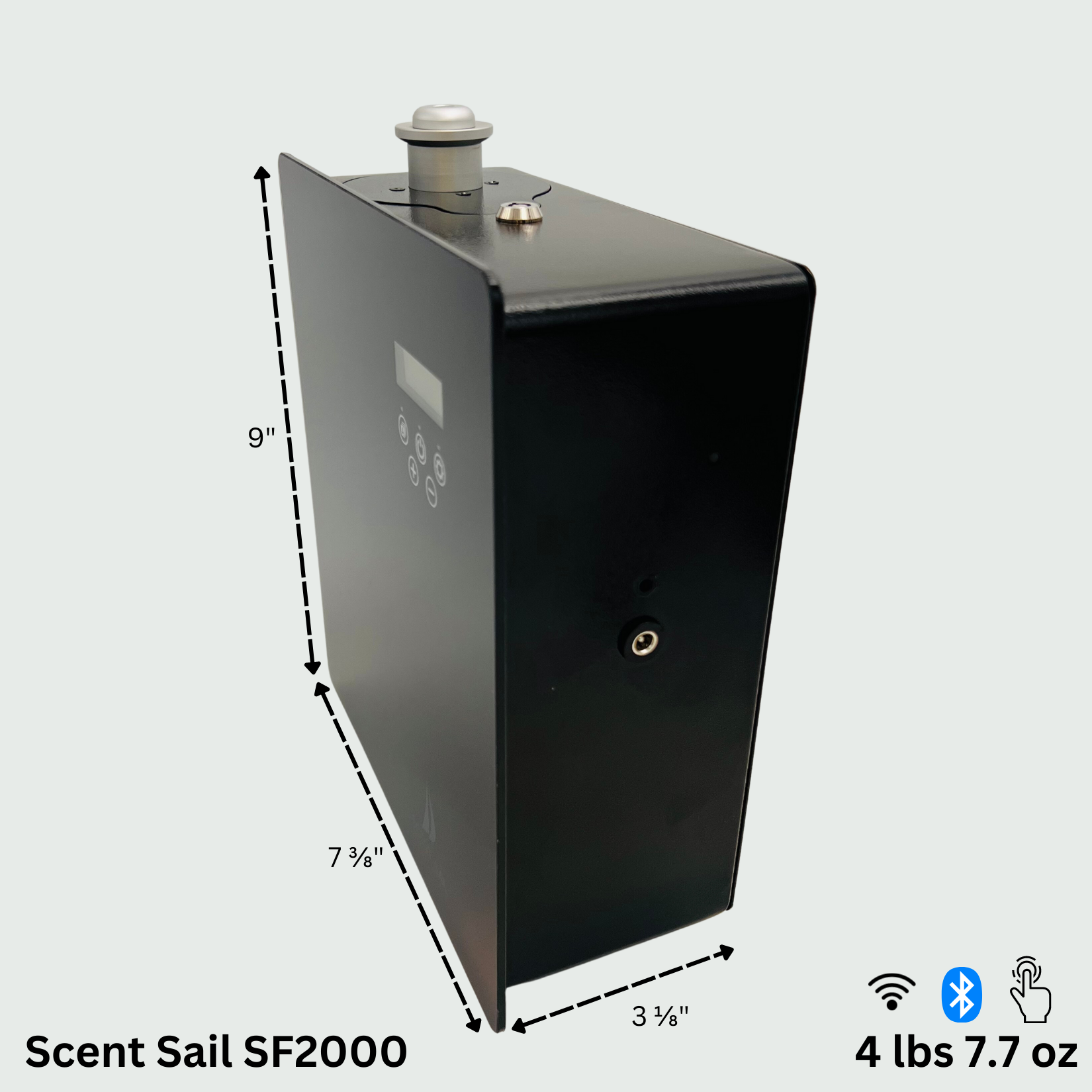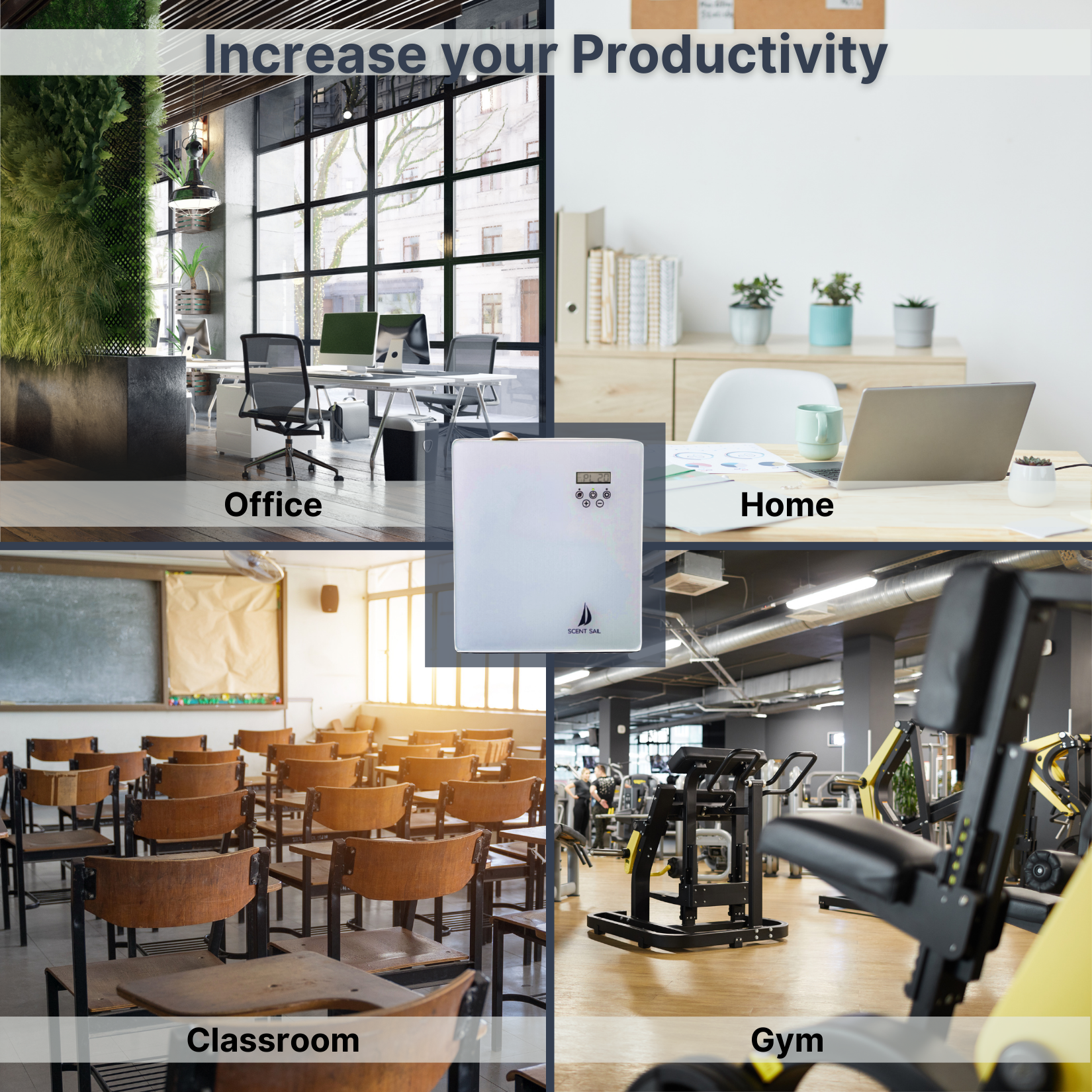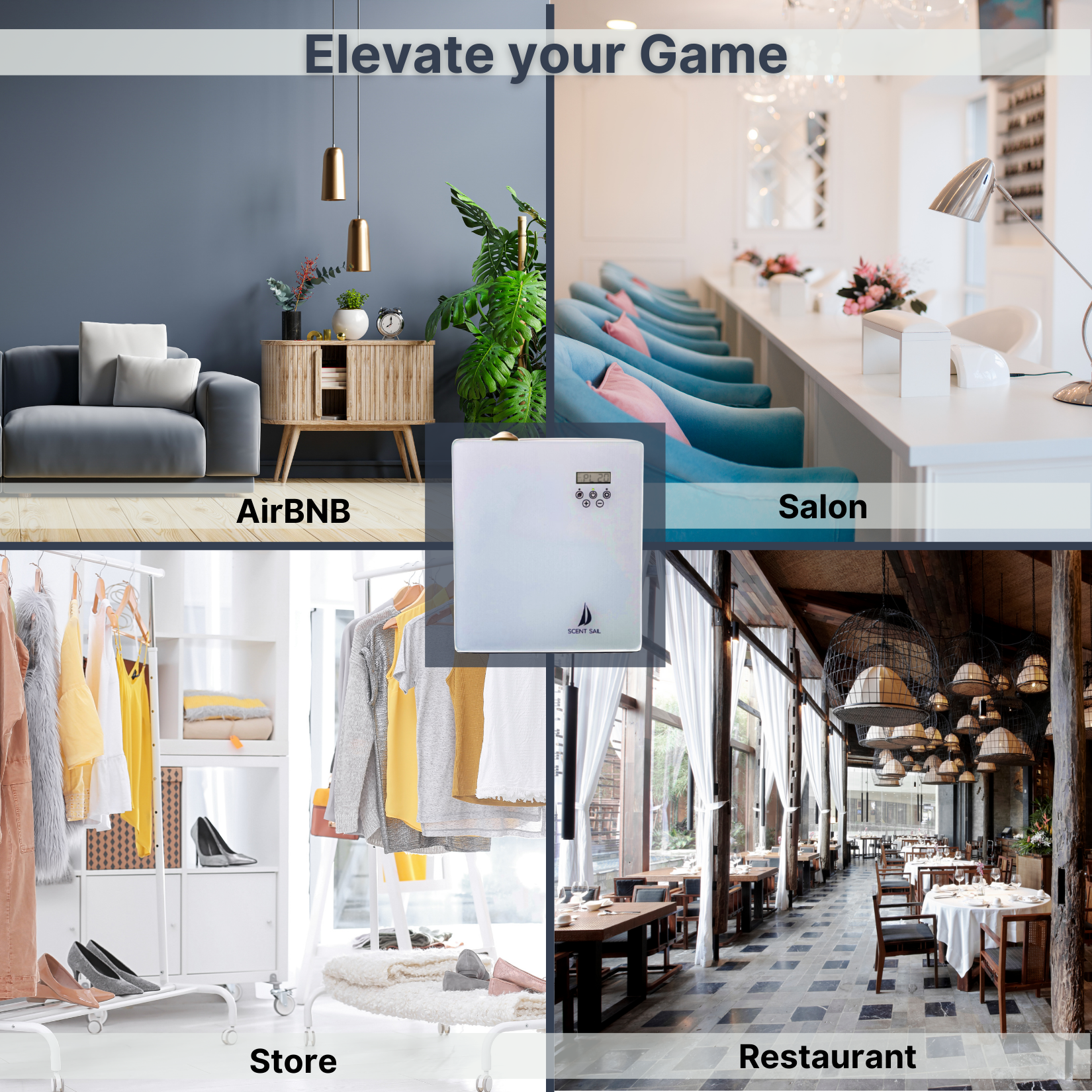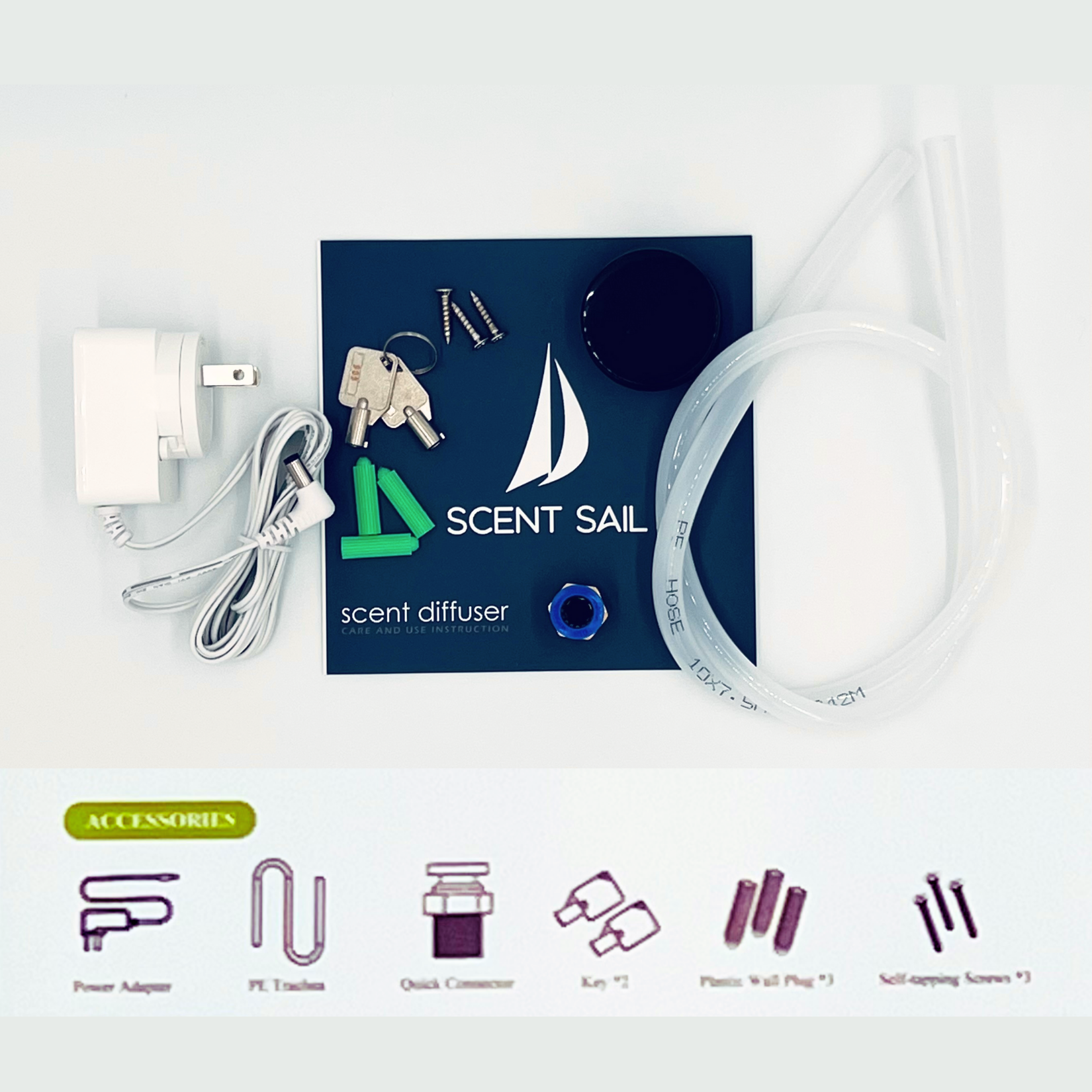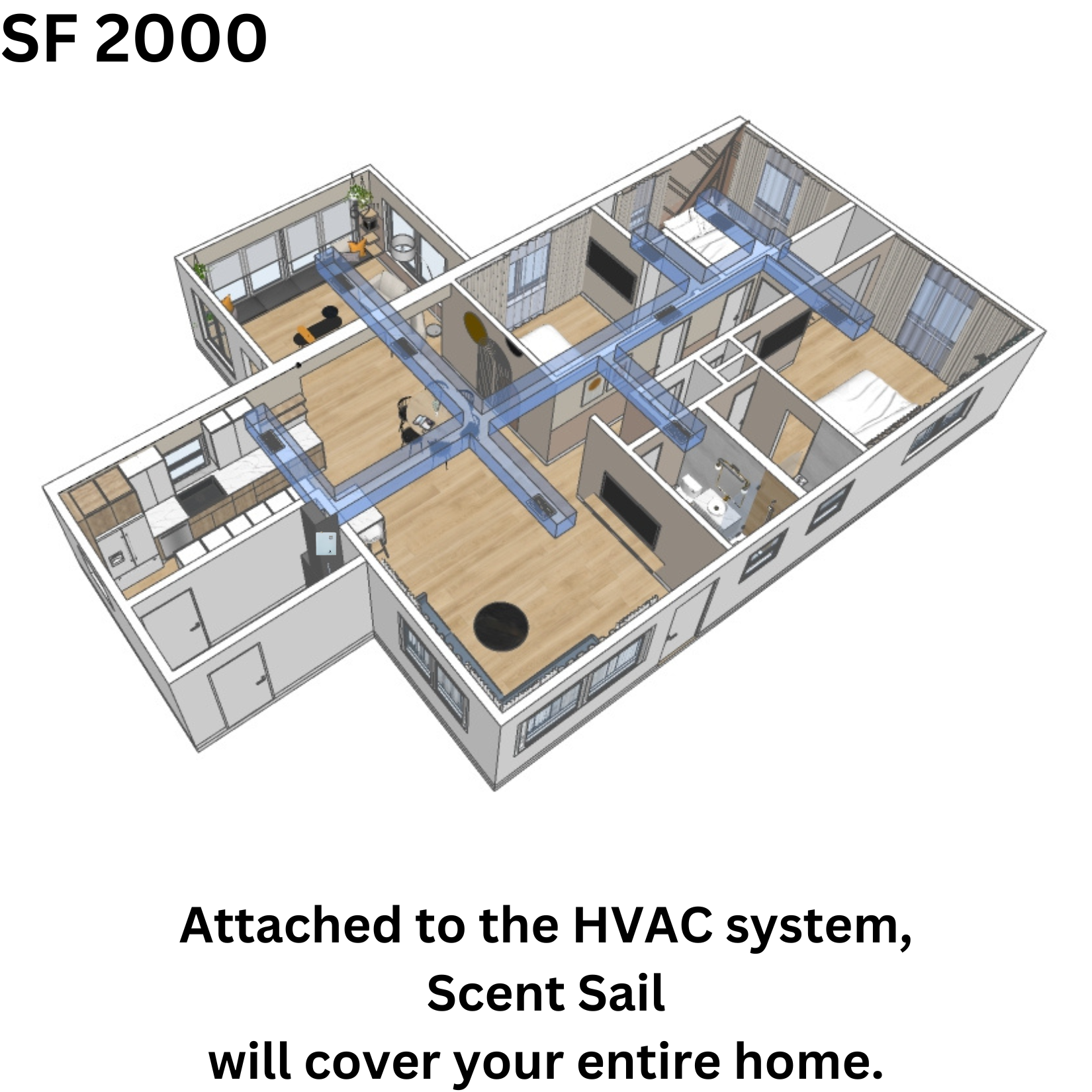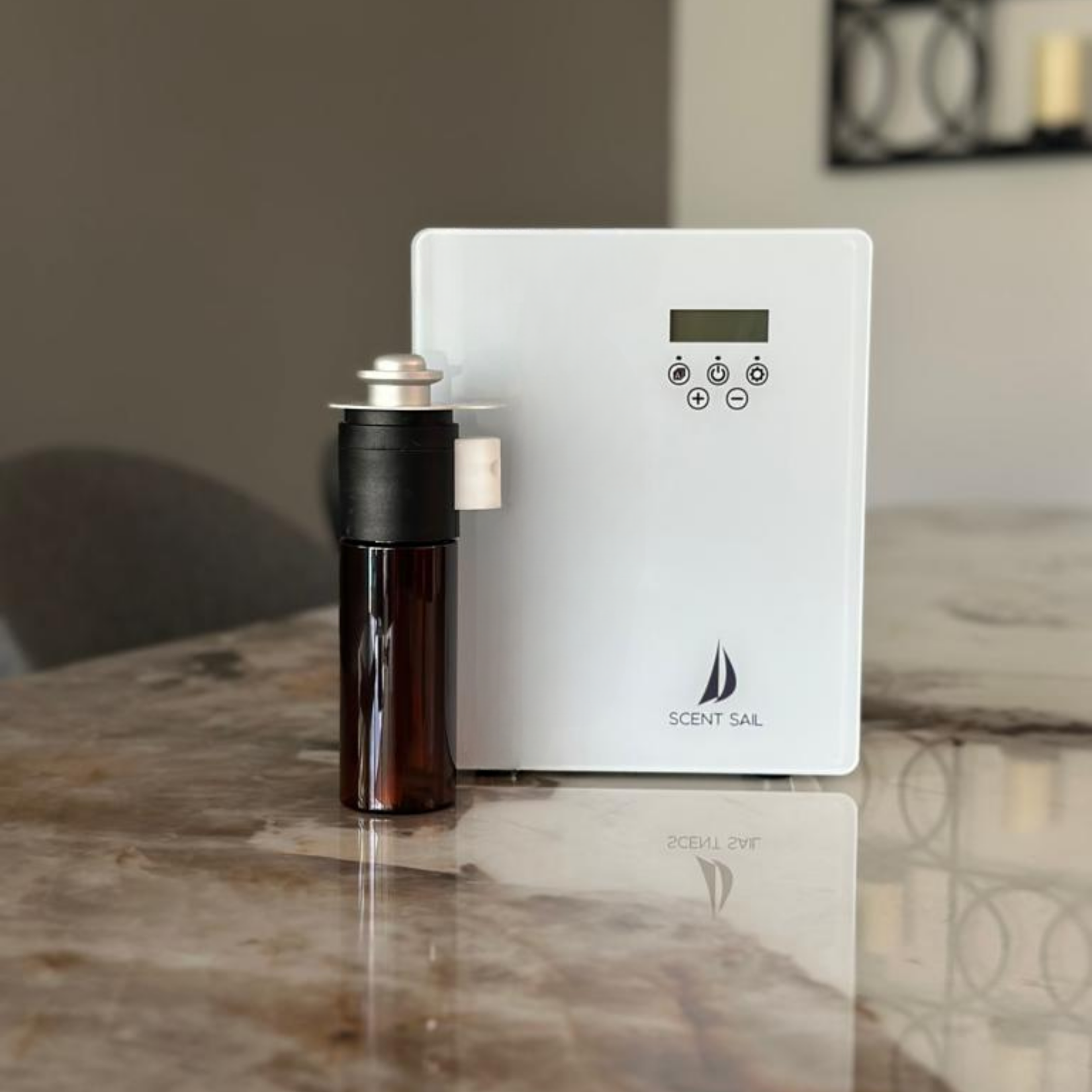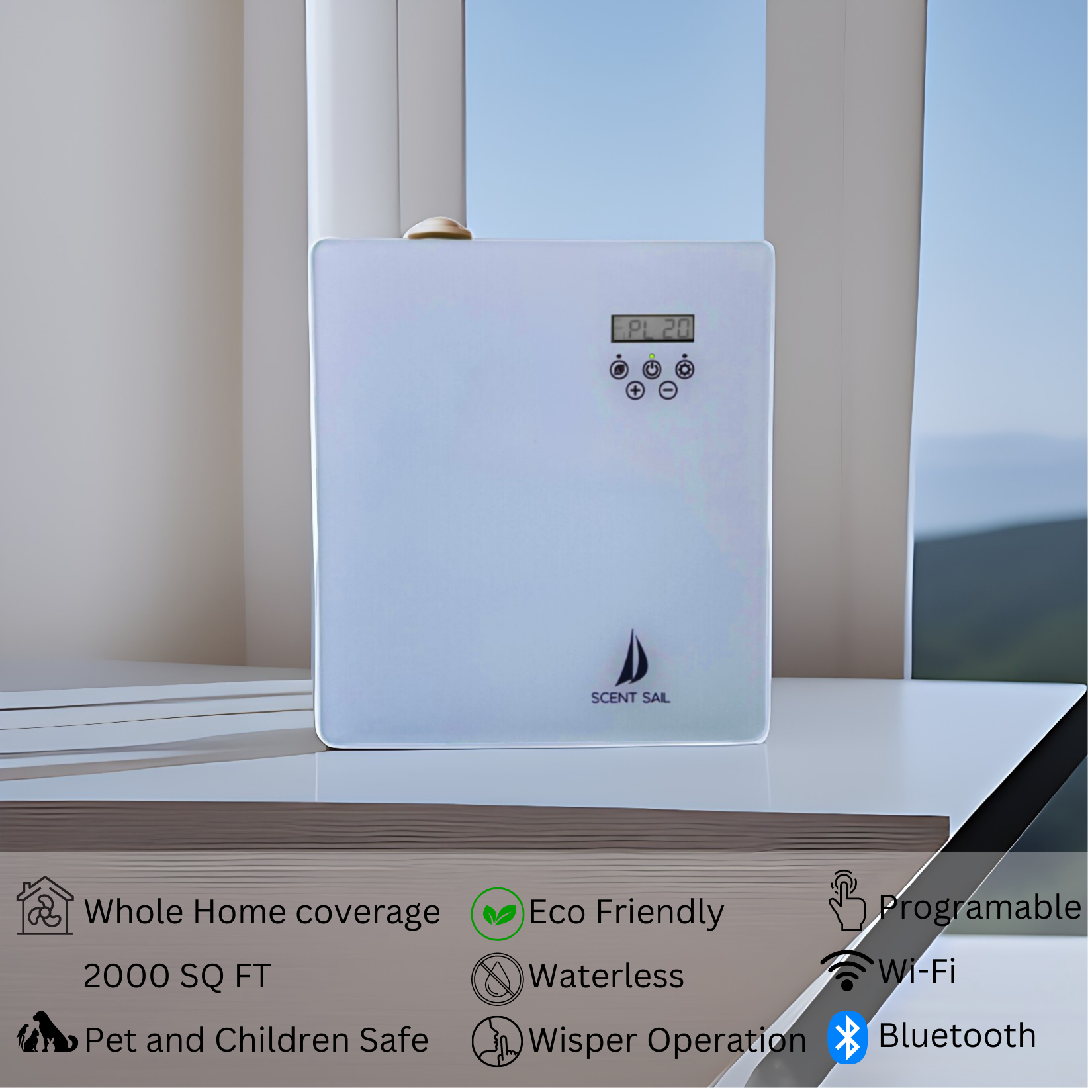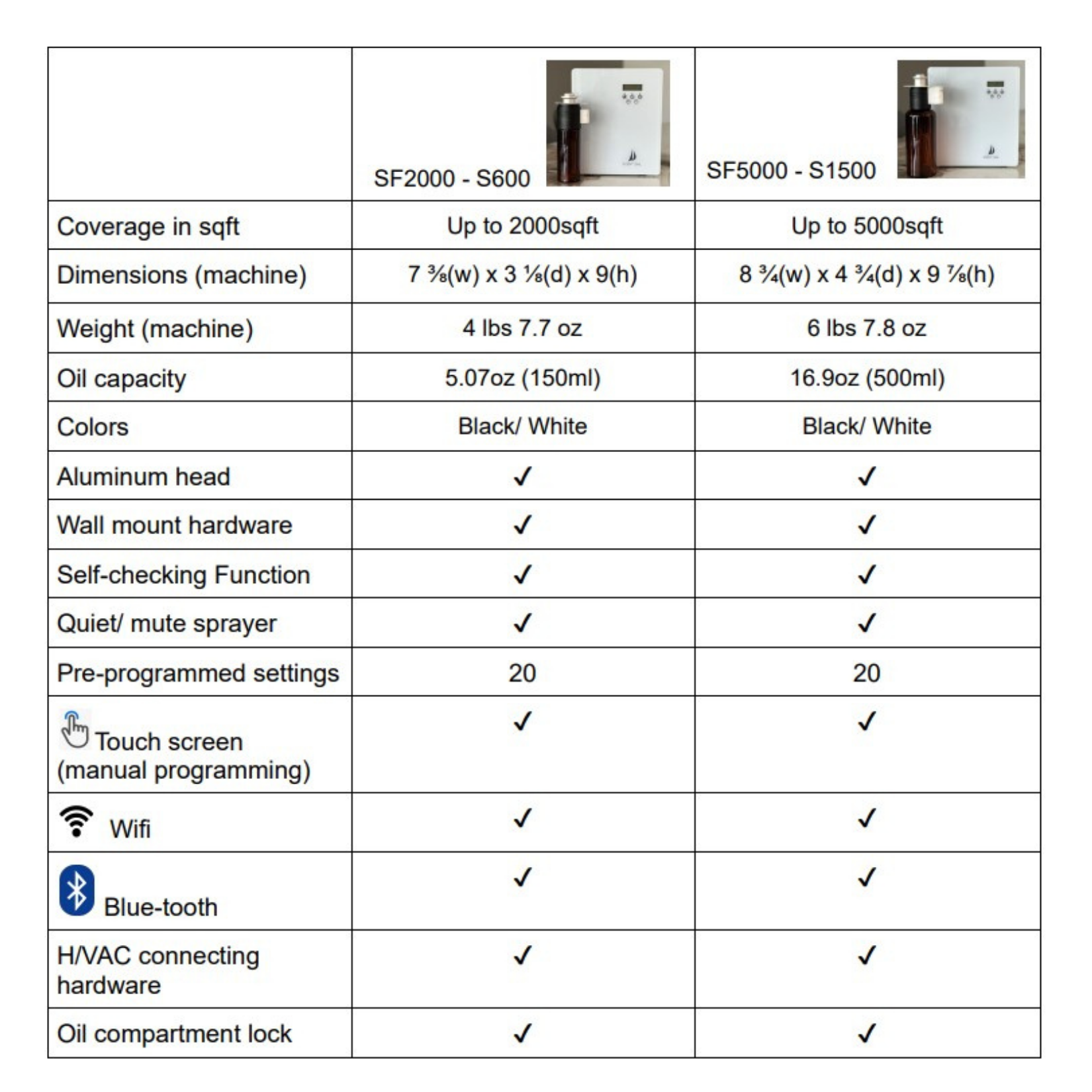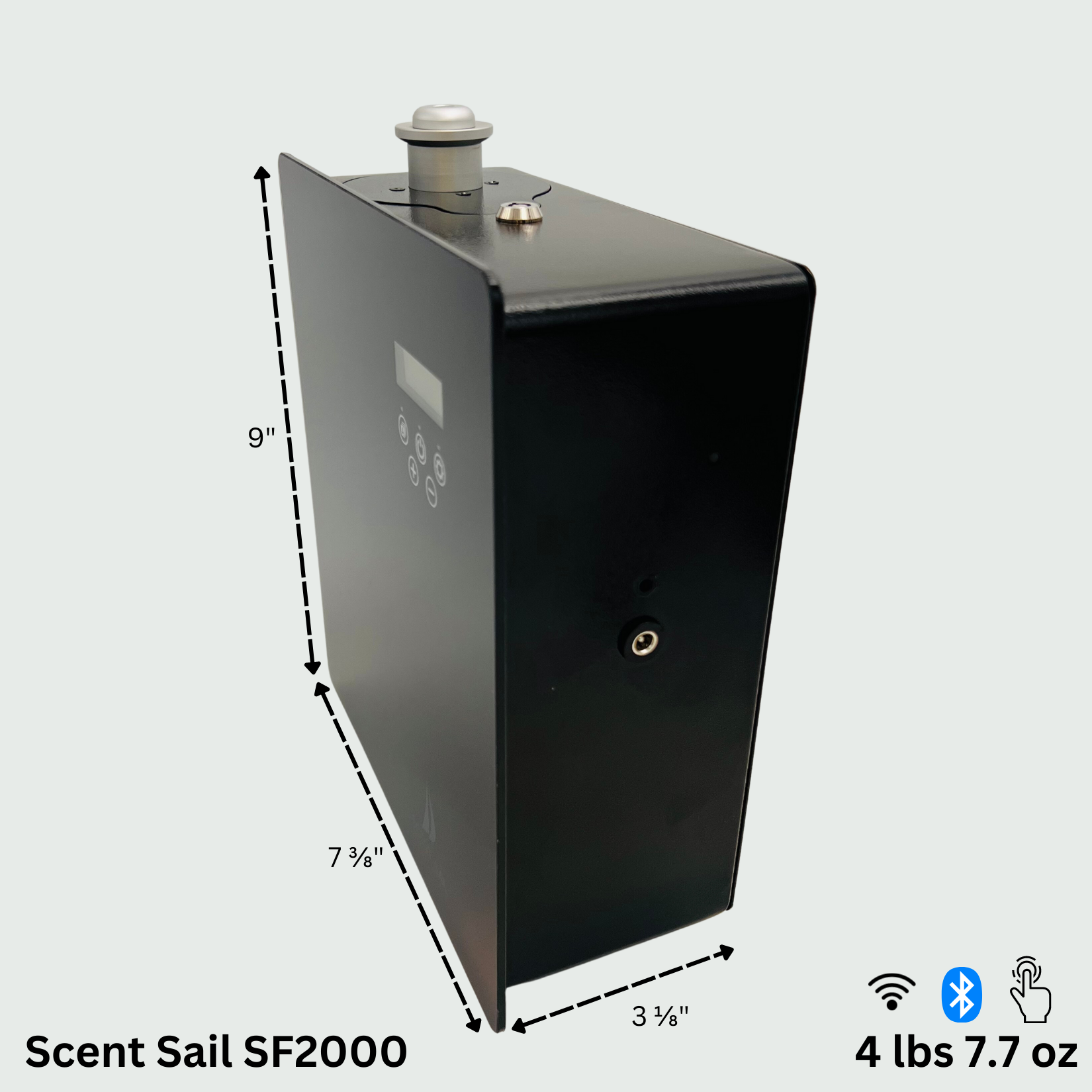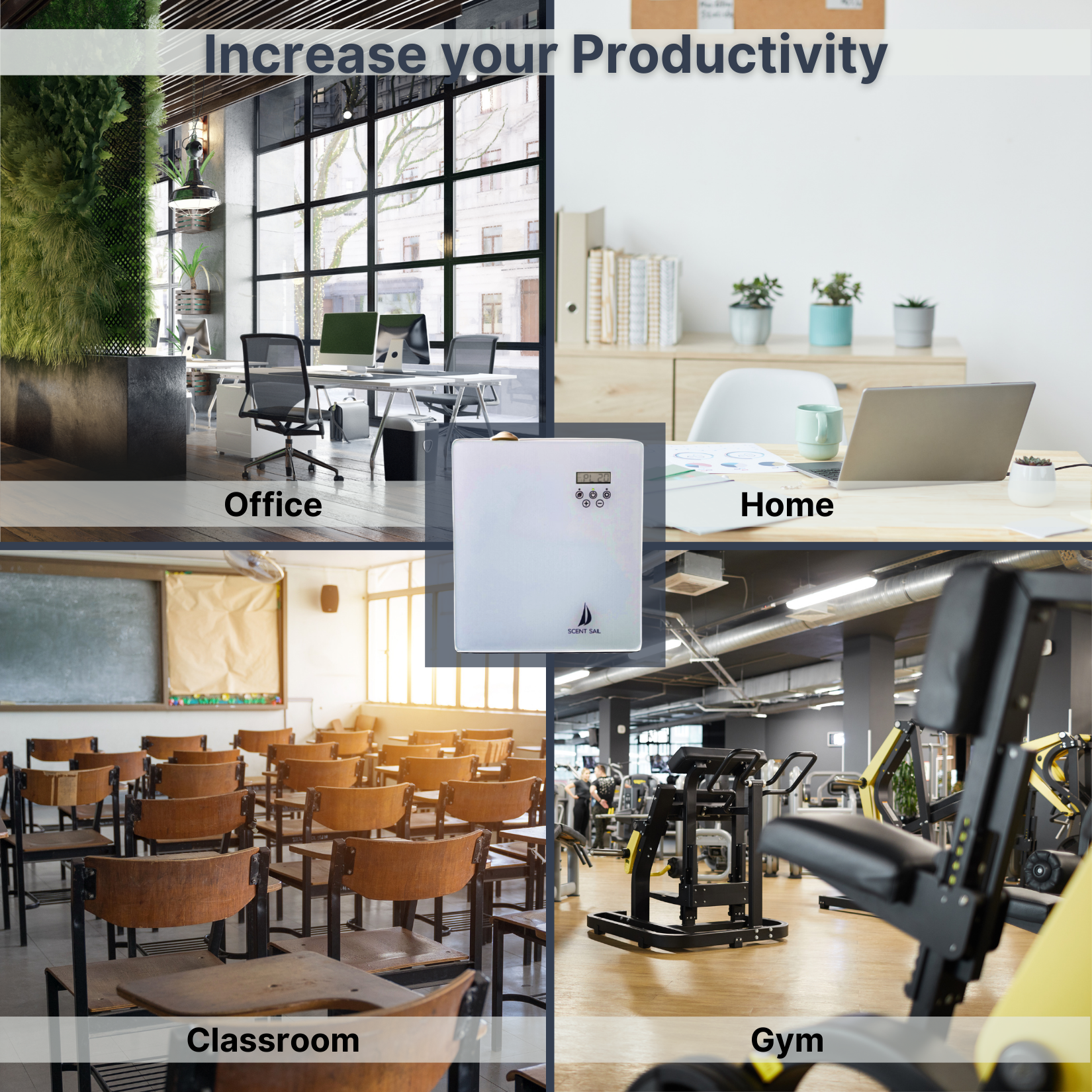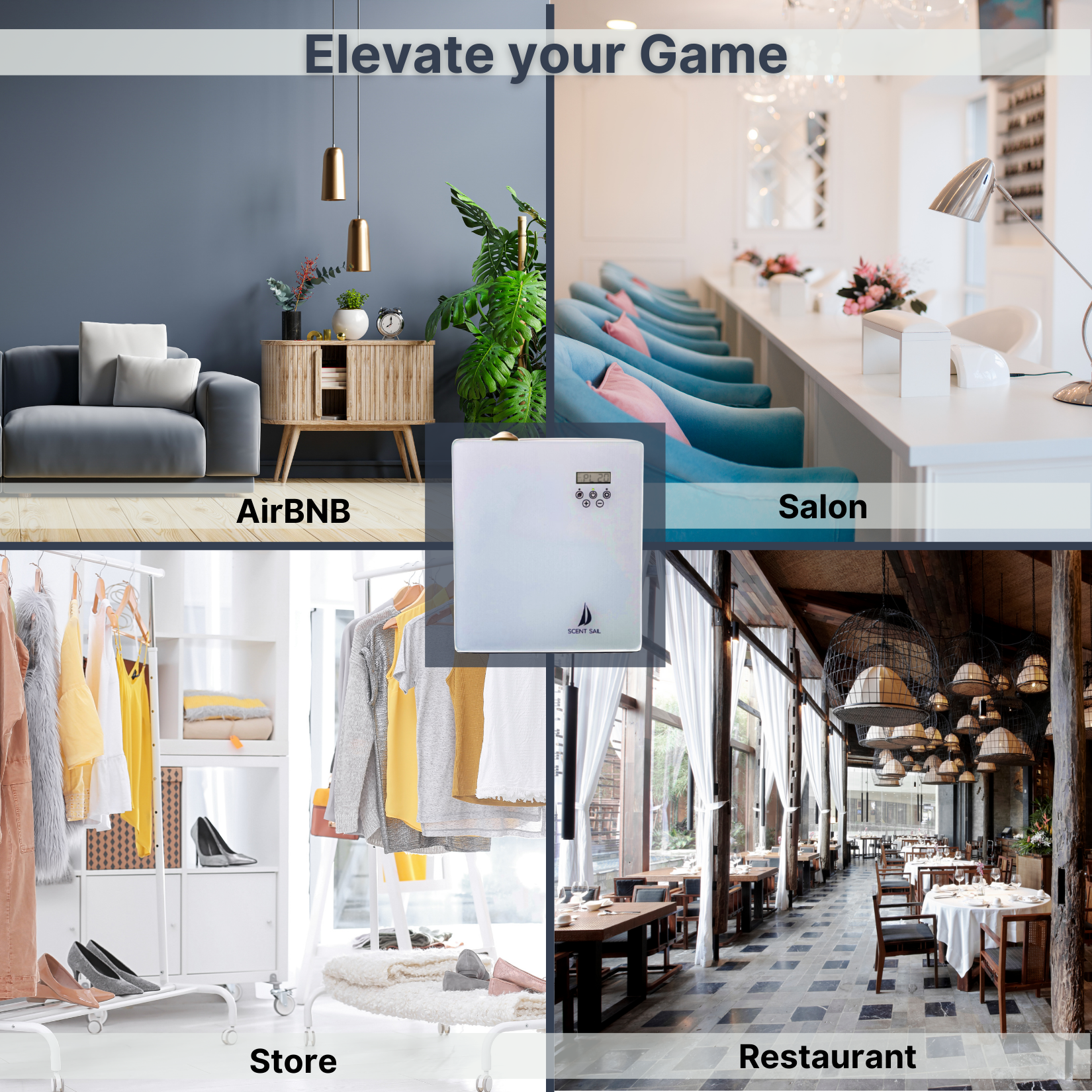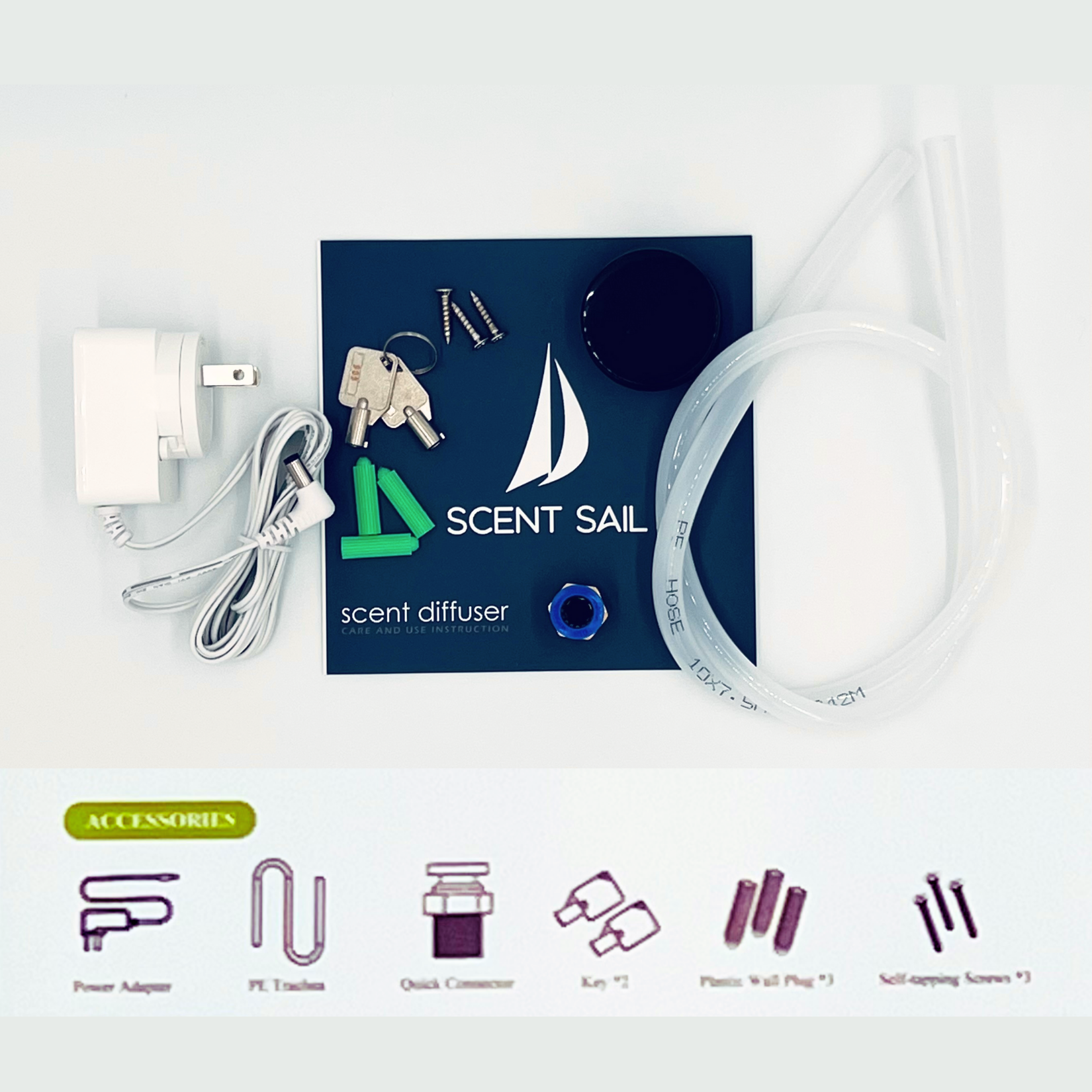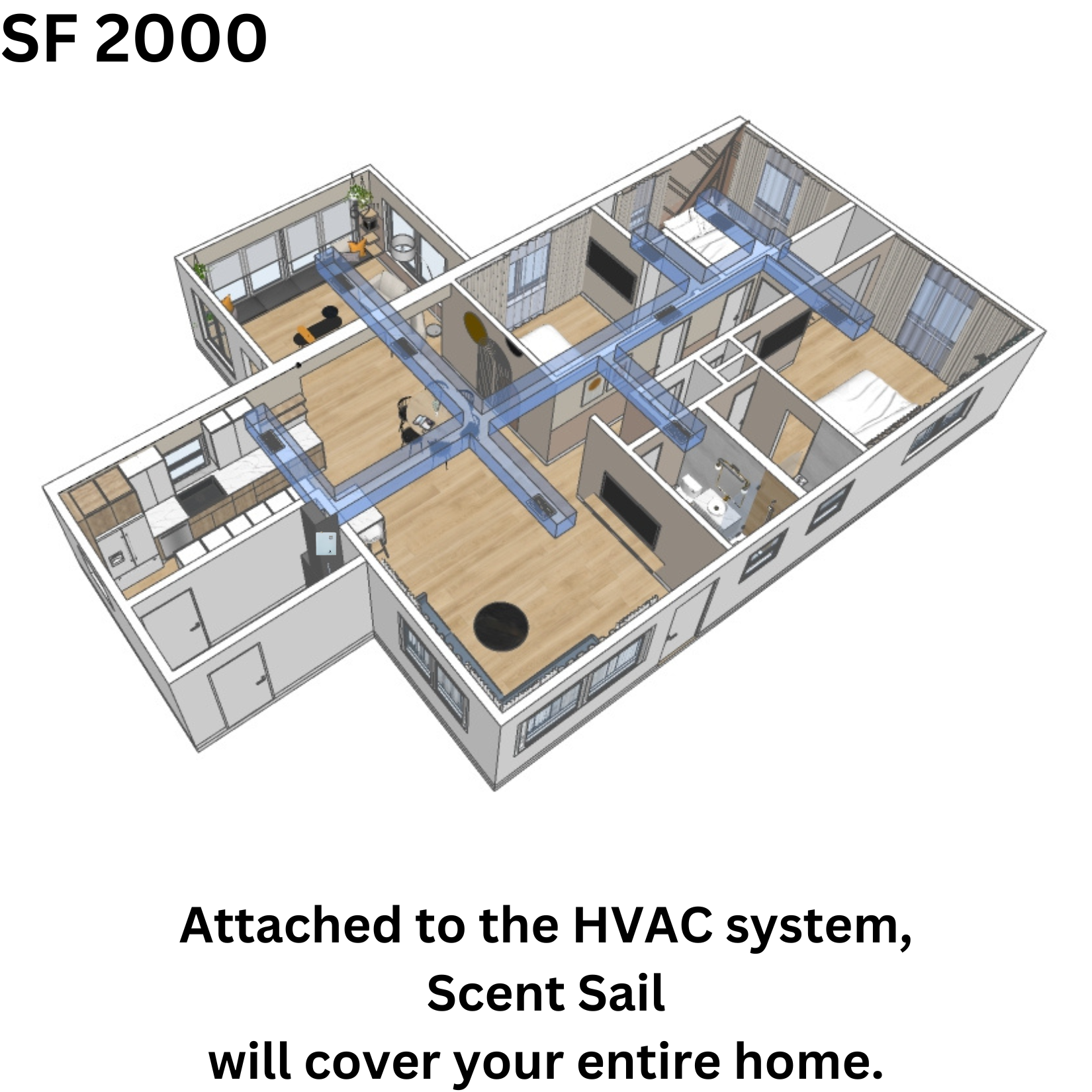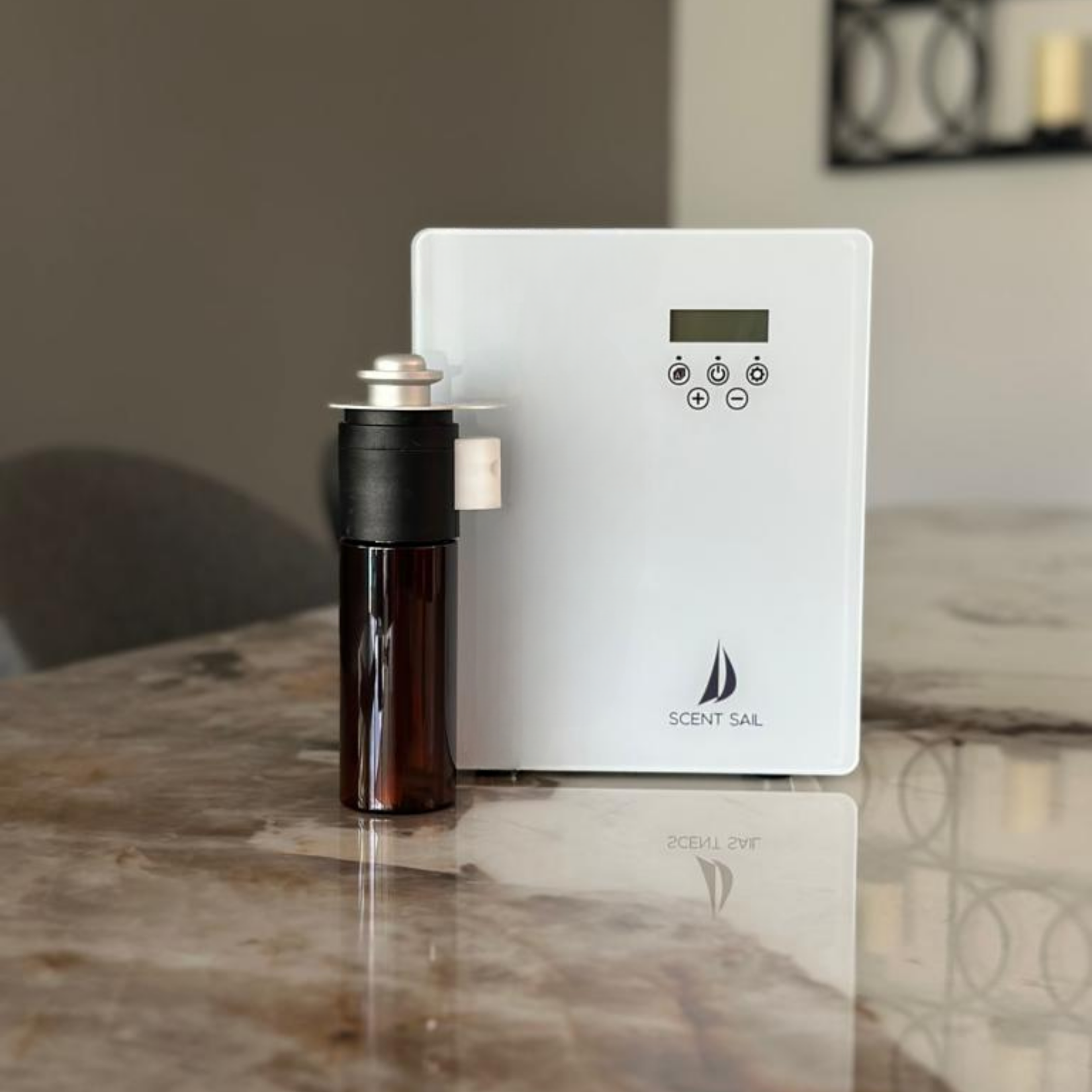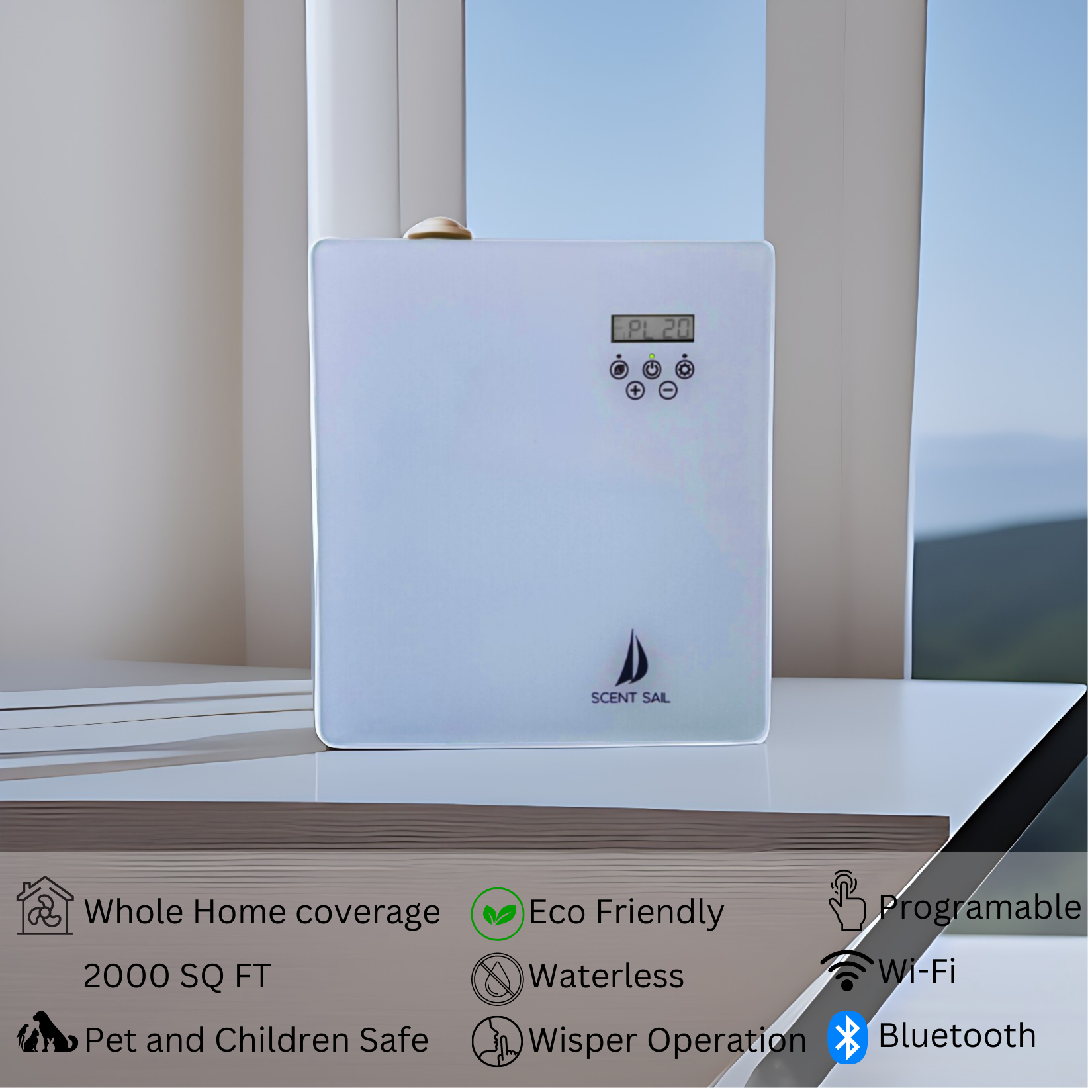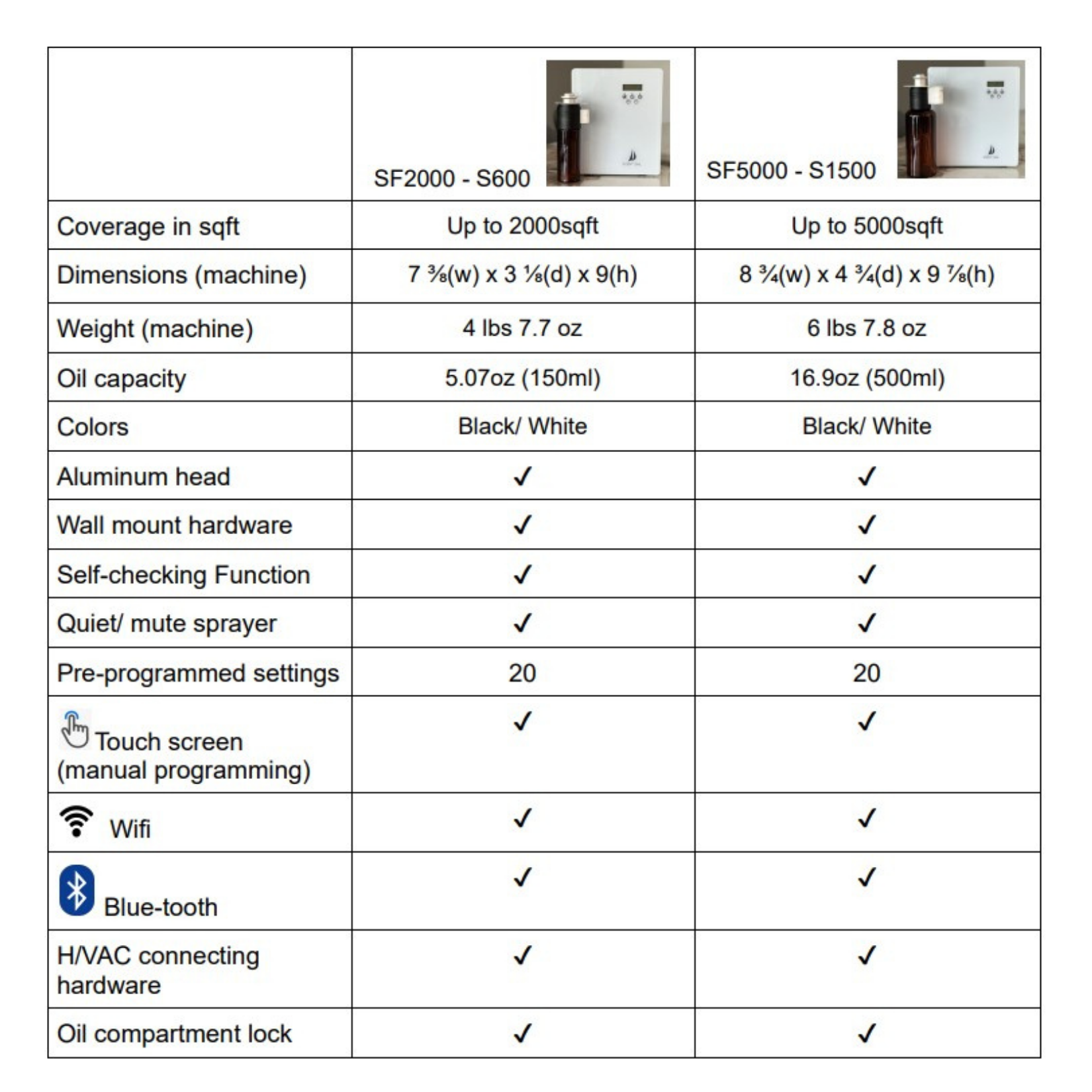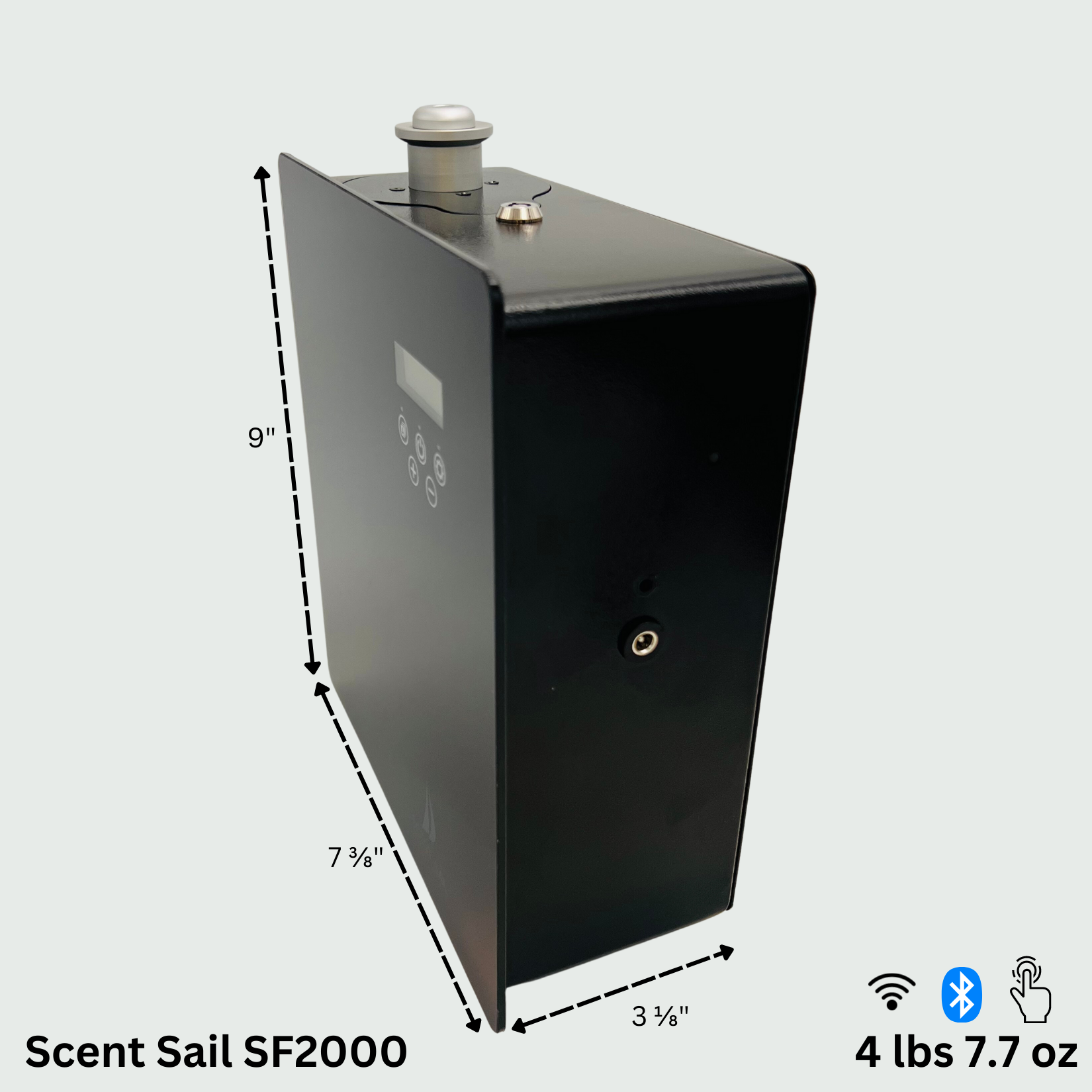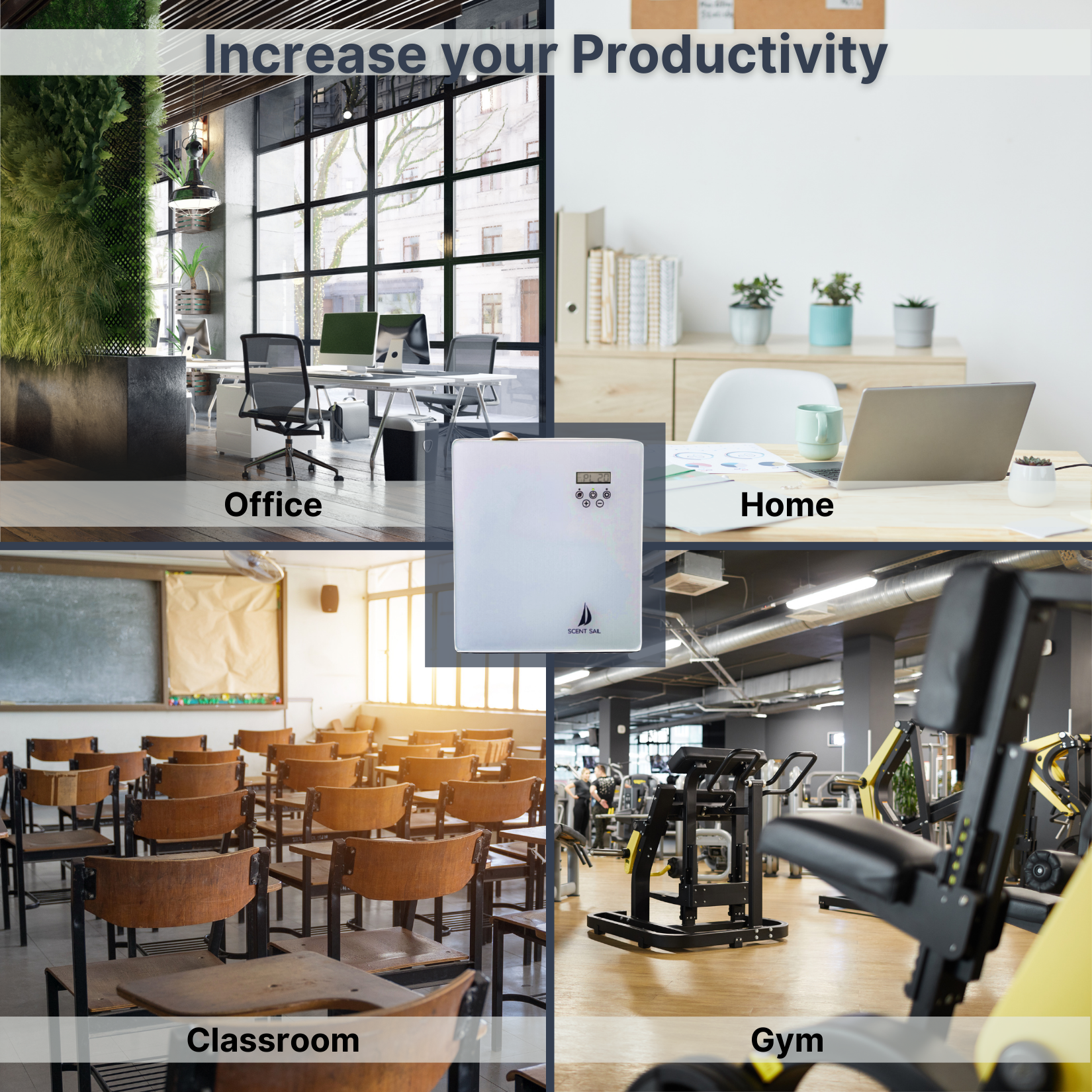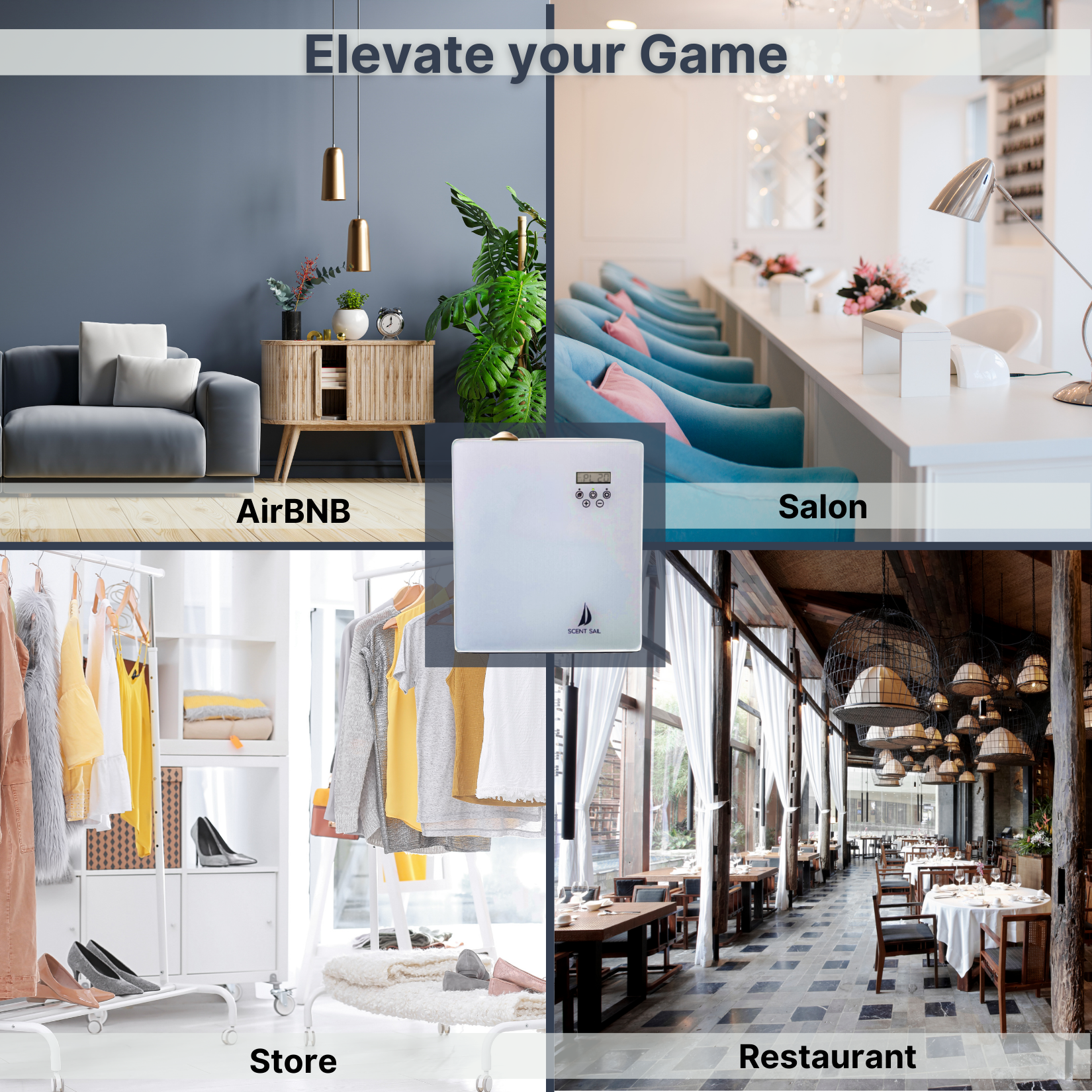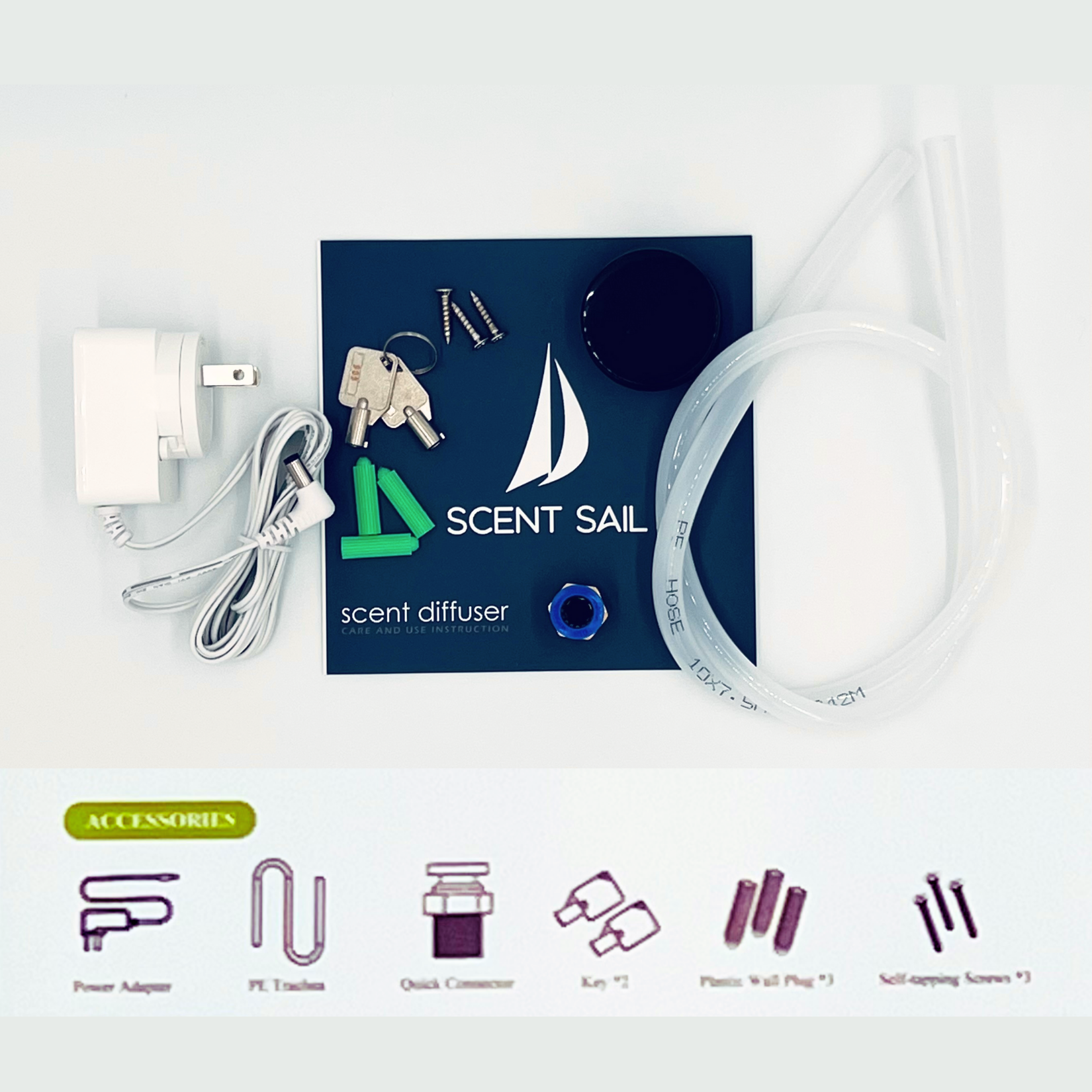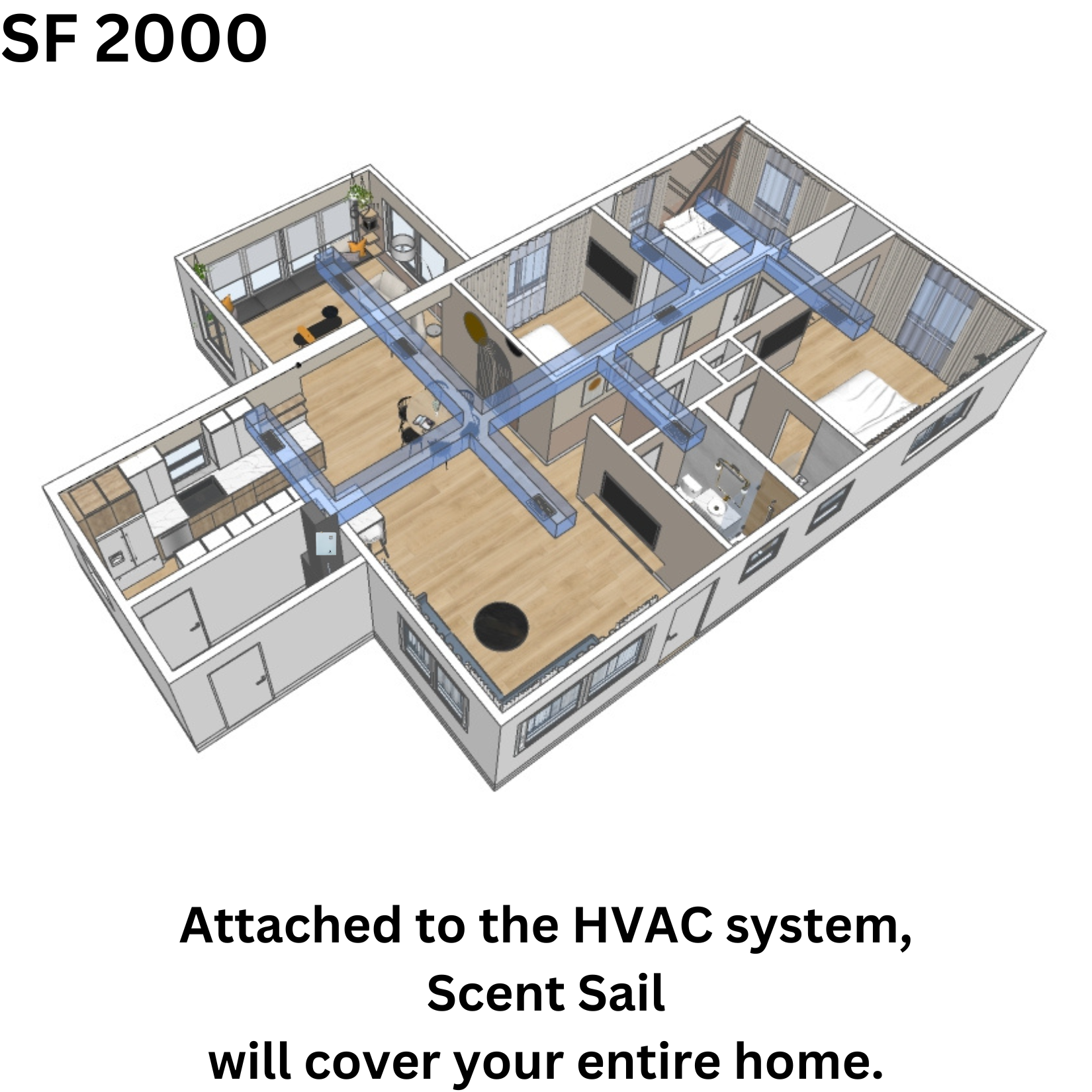 CRUISER Home diffuser and Sail away essential oil (5.07oz) Bundle
Buy a Home Diffuser and get a bottle of 5.07oz of our most popular essential oil "Sail Away" for only $20
Introducing our Cruiser home diffuser, the latest technology in residential diffusers.

Constructed from high-quality materials such as aluminum sprayer head, metal body, and acrylic face. The Cruiser is durable, yet sleek and elegant.

Utilizing waterless, dry cold air technology, and a quiet fan, the Cruiser effectively spreads scents while preserving the oil integrity, covering up to 2000 sqft.

Scent Sail diffusers offer a user-friendly experience right out of the box with 20 pre-programmed settings. In addition, they are equipped with both Wi-Fi and Bluetooth capabilities for customization such as on/off, spray/pause, intensity, etc.

Place it in a central location or connect it to your HVAC system for consistent dispersion throughout your space.

Mount it on the wall, or place it on a flat surface.

Scent Sail's diffusers and oil blends are sure to exceed expectations.

Combined with our Sail Away essential oil is by far our best-selling blend. Inspired by a luxury hotel in Miami Beach it provides a sophisticated fragrance blend of fruity and floral notes, with a warm and woody base. Its scent is refreshing yet calming, providing a sense of comfort and relaxation.